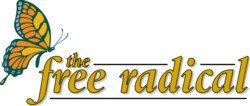 Government Action
The Canadian federal government announced several years ago that media violence was a priority, but has done nothing meaningful to address the problem in the intervening years. 
Under the Liberal government, which was in power for many years, violence on television escalated dramatically, and they did absolutely nothing to curtail the brutal violence in other media, so you won't find much in this section on recent federal government initiatives. 
Ontario has a Liberal government that was very active on the issue of media violence while in opposition, but hasn't done much while in power, although they did introduce a legislated classification system for video games (based on the ESRB classifications), that makes it illegal to sell or rent M or AO rated games to minors.
Click here to read the initiatives on media violence undertaken by the NDP government in British Columbia back in 2000. This is old news, but should be a template for other provinces, territories and the federal government.
Also included in this section are initiatives from other countries.
---
Past government actions
Below are some items illustrating that provincial and federal politicians did care about and get involved in this issue in the past.
Violence: TV biz called to arms - Playback article (1993)
Ontario Film Review Board - to cut or not to cut (1994)
Ontario government to study curbs on violent video games (1993)
Alan Rock, Canadian Attorney General, responds to report on crime cards and board games (1995)
Federal government targets violence (1995)
Alan Rock, Canadian Attorney General, seeks views on curbing violence in entertainment (1996)
Grisly video aimed at Ontario film Review Board (1993)
These sick films have no redeeming value - column from Kitchener Waterloo Record (1993)
Gory entertainment must stop, cities say (1993)
Ontario Liberal Leader, Lyn McLeod, calls for ban on slasher films (1993)
Ontario Liberals call for action to curb violence (1994)
Ontario Liberal party election handout
MPs panel urges ban on exploiting violence (1994)
Standing Committee on Justice and Legal Affairs: Report on crime cards and board games (1994/1995)
Kid video games targeted in rise in violent crime concern (1999)
Letter from Heritage Canada promising changes to tax credit policy (1999)
---
Articles on court striking down powers of the Ontario Film Review Board to reject films for extreme violence (2004)
Letter to Attorney General Michael Bryant re OFRB court decision (2004)
Court decision on OFRB affects other provinces (2004)
Articles on Film Classification Act - replacement legislation following above-noted court ruling on OFRB powers (2005)
B.C. calls for national strategy on media violence (2000)
B.C. government initiatives on media violence (news releases, etc.) in pdf format - 2000
B.C. discussion paper on media violence (2000)
B.C. Soldier of Fortune Decision (2000)
U.S. FTC report on companies marketing violent entertainment to children and youth (2000)
FTC pursues firms marketing violence to youth (2000)
Violent material marketed to youth - FTC report (2000)
Hollywood violence targets kids (2000)
U.S. Senators push safe harbour tv Bill (2001)
U.S. record executives stiff Senator Joseph Lieberman and C. Delores Tucker (1997)