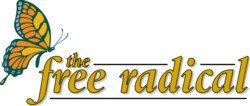 Manitoba set to restrict video game rentals
May 9, 2021
CTV (Canadian Press)
WINNIPEG — With its drive-by shootings, murder and mayhem, the Grand Theft Auto series of video games provides action-packed thrills for people like Justin McKay.
"I like the role-playing, I like a challenge," McKay says near his home in Winnipeg's south end.
The problem is, McKay is only 14. And soon, it will be illegal for anyone to sell or rent Grand Theft Auto or any other explicit game to him.
A law introduced by Manitoba's NDP government more than a year ago is set to come into effect next month. It is part of a growing movement across Canada to respond to parental concerns about video game violence.
Under the Manitoba law, a retailer who sells or rents a video game marked Adults Only to anyone under 18 can be hit with a fine of $5,000. Games marked Mature, such as the Grand Theft Auto titles, will not be available to anyone under 17.
McKay stressed that he likes many types of video games - mostly baseball and other sports. And while he enjoys Grand Theft Auto, he also supports the new legislation.
"I honestly think it's a pretty good law," McKay said.
"There are some people out there who might try to do what's in the game."
The Grand Theft Auto series of games features gangsters, prostitutes and other seedy characters in blood-filled chases and confrontations. In a promotion for one recent title, the game's developers tell players "You'll have to rob, steal and kill just to stay out of serious trouble."
Last fall, many of Canada's biggest retailers, including Wal-Mart and Blockbuster, launched a voluntary initiative to keep explicit video games out of the hands of minors - a move which hasn't prevented McKay and his family from renting Grand Theft Auto in recent months.
Some provincial governments have already made the idea mandatory through new laws - Ontario's took effect in March and Nova Scotia's was enacted in April.
Other provinces such as British Columbia have been studying the idea as well, said Manitoba Culture Minister Eric Robinson.
But some critics argue the government crackdown is not foolproof.
The Violence Is Not Child's Play Coalition in Winnipeg is upset that the video game industry itself, through its Entertainment Software Rating Board, determines what rating each game is given.
"Some of the things that they're rating as suitable for children, you know, we would question whether they really are suitable," said spokesperson Marianne Cerilli.
The coalition has said the provinces should have their own independent rating system, but the provincial government feels the industry standards are fair.
"The reports and information that we've got indicate that the ESRB is not doing a bad job," said Ken Rodeck, chair of the Manitoba Film Classification Board.
"They're doing a reasonably good job, and it was really an issue of compliance at the retail level."
Members of the ESRB don't actually play the video games they rate. They base their decisions on written summaries and short video outtakes of each game supplied by the manufacturer.
The Retail Council of Canada said most store owners have been restricting kids' access to explicit video games for several months, so it doesn't expect many problems when the Manitoba law takes effect.
---
No Grand Theft Auto for Manitoba kids
May 9, 2021
Globe and Mail
Manitoba retailers will soon be forbidden to sell or rent video games with sexually explicit images or extreme violence such as Grand Theft Auto to children.
Beginning June 1, the province will have new regulations preventing such games from being picked up by children under 18. If store-keepers don't comply, they'll be fined $5,000. Ontario and Nova Scotia passed similar laws this spring.
"[Parents] want to be assured that under-age children can't saunter into a store and rent this stuff," Henry Huber, chairman of the Manitoba Film Classification Board, told globeandmail.com.
Up until now, compliance by store owners in not selling or renting games with mature or adult classification ratings stickers on video games was voluntary in the province.
But Manitoba, along with Ontario, Nova Scotia and British Columbia (which is currently working on similar laws) wanted to create a system that was similar across the provinces.
Under the laws, all three provinces will use a rating system developed by the U.S.-based Entertainment Rating Software Board (ERSB), a group set up by the video-game industry itself that labels explicit games.
The U.S. rating for each game is determined by a panel that can include psychologists, teenagers, parents and others representing a cross section of society.
The new regulations will mean new classifications of Mature 17+, meaning only those 17 and older can rent them, or Adult Material, meaning those over 18 can rent or buy the games, which must be sold in stores with a separate adult section.
Typically, games classified as Mature 17 + will likely contain some combination of intense violence, blood and gore, sexual content and strong language, Mr. Huber said.
Those in the Adult category could contain graphic sexual content and nudity, he said.
"These measures will make better information available about the content of video games so that parents will be able to make better decisions about the entertainment to which their children are exposed," said Culture, Heritage and Tourism Minister Eric Robinson in a statement. However, Mr. Huber said the new legislation came about more as a way to address parent's concerns that the industry be regulated, rather than from retailers being caught selling and renting X-rated games.
He said the rate of non-compliance with the rules, even when they were voluntary, was very low.
He said the province has never handed out a fine, just a few warnings and threats of pulling retail licenses.
After that, he said, "compliance always follows."
Under the new laws, he doesn't expect that will change.
"I don't ever expect to fine anyone," he said.
Mr. Huber said in many ways, the gaming industry is miles ahead of the film industry in terms of ensuring that explicit material is kept out of the hands of children.
For one thing, video games are required to have classification stickers on the front of the case and descriptions of the ratings on the back. Films are only required to have the information on the back of the case.
"It's a very clear system," he said of the ERSB. Because it's also well-known, the provinces decided to keep the U.S.-based system rather than create another, Canadian system that would perhaps confuse consumers.
The Retail Council of Canada worked closely with the provinces to establish the new regulations.
Lanny McInnes, with the Retail Council, says his members have already been advising parents about the different types of video games available.
Opposition MPs in Manitoba have criticized the NDP government for taking so long to pass the law. It was first introduced in the legislature in June of 2004.
---
Manitoba moves to rate violent video games
April 29, 2021
CBC.ca News
By CBC news online staff
WINNIPEG - Manitoba could become the first province to rate all video games, making it illegal to rent or sell adult-rated games to people under 18.
Under the legislation introduced on Wednesday, retailers who break the law could face fines of up to $5,000, said Manitoba's culture minister Bruce Robinson.
The legislation is Manitoba's attempt to help concerned parents who complain that video games have become too sexually explicit and too graphically violent.
Both British Columbia and Ontario have each restricted access to a specific game after receiving complaints, but Manitoba's Amusement Amendment Act would go further than the other two provinces' ad hoc approach.
The Manitoba Film Classification Board would rate the games, most likely following the example of the U.S.-based industry self-regulation body, the Entertainment Software Ratings Board.
It measures the violence, sexual content, adult content and coarse language in video games, and allots classifications from EC for Early Childhood to E for Everyone to A for Adult.
The system is voluntary, and anecdotal evidence shows that Canadian minors can easily rent or buy age-inappropriate and restricted games.
The province's film classification board would enforce the law, but likely using only a single person, who is already busy enforcing film restrictions.
The board's only full-time investigator would respond to specific complaints, rather than patrol video stores in search of violations, the minister said.
The effectiveness of the industry's video game ratings has also been questioned. A Harvard School of Public Health study in 2001 found that many video games rated for minimal violent content actually contained a high level of violence. It showed that 35 out of 55 E-rated games, considered suitable for those age six and over, actually depicted violence such as killings, and the use of weapons.
Manitoba's opposition said it supported the legislation in principle, but doubted its effectiveness in replacing parental controls.
Some sort of regulatory action has been in the cards for years following high school shootings in Colorado, Georgia and Alberta. The teens responsible for those killings were reportedly influenced by the violent content of music, films and video games.
Federal ministers promised to take a look at the issue in 2001, but there has been no legislation.
Janet Robinson, vice-chair of the Ontario Film Review Board, said Canada's six film boards were currently discussing how to take a co-ordinated approach to video game ratings. However, no specific legislative moves were on the agenda.
Ontario this year gave an R-rating (Restricted) to Manhunt, a game where the player takes the role of an escaped death-row inmate, and the objective is to kill as many people as possible.
In 2000, B.C. gave the same rating to Soldier of Fortune, where the protagonist is an anti-terrorist mercenary whose task it is to kill as many people as possible.
---