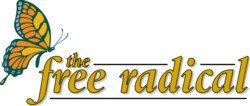 Court ruling limits censorship
June 21, 2021
CBC
HALIFAX - Video stores on P.E.I. may be carrying more radically sexual movies on their shelves within the year.
'Some pretty graphic processes take place in some of those adult products' -- Dennis Kerr, Maritime Film Classication Board. A recent Charter of Rights and Freedoms ruling in Ontario could mean the end of movie censorship on the Island.
Before you watch any movie on P.E.I., whether on video or in theatres, a tiny group of people in Halifax has already looked at every frame, and then rated the movie from general to adult. The Maritime Film Classification Board rates about 3000 movies a year. The board also has the power to ban any movie it considers offensive.
But following an Ontario Superior court ruling, those types of movies could end up on the video shelves. The court ruled the Ontario classification board was violating charter rights by censoring or banning movies.
Dennis Kerr of the Maritime board says the board bans about one or two films a year.
"Things like bestiality," says Kerr. "Some pretty graphic processes take place in some of those adult products."
The Ontario judge has given the provincial government 12 months to amend its Theatres Act to remove the board's ability to censor or ban films.
Although the Ontario board has lost the power to ban movies, it can still rate them, and Kerr says that's important.
"The public has the opportunity to see or get some idea what the content of a particular movie or film is so that they can make an informed decision as to whether they want to see it or their children should see it," he says.
Kerr says he'll be watching to see how the Ontario laws are re-written. He says if the Maritime board falls in line, movies that would have otherwise been banned will likely show up in video stores.
It would then be up to the community to call police if they think obscenity laws have been broken.