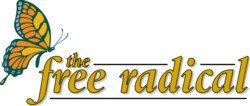 Film boards look to reduce video game violence
August 16, 2021
Canadian Press
WINNIPEG — Members of film classification boards across the country will hold a conference call this week to discuss ways of cracking down on video game violence.
While the provinces may end up adopting different methods, their goal is the same -- to somehow prevent children from buying or renting video games that depict explicit sex or violence.
"I think the system that we will be putting in place will be user-friendly and it will address many of the concerns that parents have raised," said Henry Huber, chairman of the Manitoba Film Classification Board.
Ontario and Manitoba have both introduced legislation aimed at banning the rental or sale of explicit video games to minors.
But the laws have yet to take effect, and details, such as how games will be rated and what specific steps retailers will have to take, have not been worked out.
Manitoba Culture Minister Eric Robinson has said the general idea will be to fine people who sell or rent violent video games to minors.
He has also said Manitoba and other provinces will likely adopt the rating system already used by the Entertainment Software Rating Board -- a body set up by the video game industry that labels games Mature or Adults Only if they have explicit content.
But critics have said the industry rating system allows some violent games to be designated E for everyone, and have called on governments to adopt an independent rating system.
There are also concerns about how any new laws could be enforced.
In Manitoba, the job will be left to a single inspector at the Film Classification Board who already deals with videos and films, and who will only respond to specific complaints.
"If (the government) is just going to wait for complaints to come along, perhaps that's just being reactive" said Mavis Taillieu, the culture critic for the opposition Conservatives.
"Perhaps they should be proactive and be out there making sure these games are displayed in the appropriate places and have appropriate stickers on them."
The possibility of new laws has worried the Retail Council of Canada, a lobby group that represents some 9,000 businesses across the country.
"Our preference would be to work with a voluntary initiative," said spokesman Doug DeRabbie in Toronto, adding the council already has programs in place to encourage retailers not to sell explicit games to children.
DeRabbie said if governments start licensing video game retailers, or start requiring violent video games to be stocked in separate areas from other titles, retailers could face significant cost increases.
To date, governments have clamped down a handful of times on individual games, sometimes long after the products have appeared on shelves.
Ontario and B.C. have slapped Restricted ratings on games such as Manhunt, a gory game in which players assume the character of an escaped death-row inmate who must kill his enemies.
The Restricted designation means the game cannot be sold or rented to anyone under 18.
Under the new system being considered by the provinces, all games deemed explicit would automatically be out of bounds for minors.