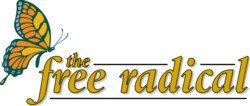 Articles on new theatres act for Ontario
Bill 158 - Film Classification Act
---
This section provides links to the Bill and testimony before the Standing Committee on Justice Policy. Bill 158 includes the regulation of video games, and was passed by the Ontario Legislature in May 2005. The recently-formed Entertainment Software Association of Canada, unlike their American counterparts who fight legislation tooth and nail, supported the Bill. The Ontario Government, to their credit, retained the right -- ignoring special interest group lobbying -- to ban movies from distribution in the province that contravene Criminal Code obscenity and child pornography laws. Without this important safeguard, it would have been up to police to monitor stores for violent pornography, an impossibility.
You can find the legislation on the website of the Ontario Film Review Board (along the left hand side at the bottom).
http://www.ofrb.gov.on.ca/english/default.htm
Assorted media articles follow.
---
Censors' job done
Movies to be rated, not banned, under new law
May 31, 2021
Toronto Sun
By Alan Findlay, Queen's Park Bureau
ONTARIO'S FILM reviewers are putting away their "censored" stamp for good after the government passed third and final reading of a bill that will put an end to their work.
Only films that are found to breach the Criminal Code will be banned from the province following a court ruling last year that found Ontario censorship laws flawed.
Films will now simply be classified up to the most restrictive "R" rating unless they are deemed illegal.
Almost 14 months ago, Ontario's Superior Court ruled that the board's authority to approve and censor films was too broad and violated freedom of expression.
Consumer and Business Services Minister Jim Watson has been pushing for a national rating system to eliminate the need for each province to put their own ratings on widely released movies coming from Hollywood and other major movie distributors.
The new Film Classification Act also makes video-game ratings mandatory and enables police to impose fines on stores that rent or sell adult-rated games to minors.
"This is not about censorship, it's about information, education," Watson said.
"Most parents, quite frankly, don't know what the content of these games are. There are games so violent you don't want a 9-year-old playing the game."
Video-game ratings will simply follow the industry's own recommendations, already included on packaging.
---
Reviving film censorship defies courts, group says
CCLA to oppose extension of grace period arising from Glad Day Bookstore ruling
April 14, 2021
Globe and Mail
By Kirk Makin, Justice Reporter
The Ontario government appears to be defying a court ruling by reviving its film-censorship powers, the Canadian Civil Liberties Association says.
At a court hearing today, the CCLA will argue that last year's court ruling gave the province a one-year grace period to rewrite unconstitutional laws, and that the government should not be granted an extension when the period runs out in two weeks.
The case dates back to 2002, when Toronto's Glad Day Bookstore and its owner, John Scythes, were convicted of distributing a film that was not approved in advance by the Ontario Film Review Board.
The store appealed to the Ontario Superior Court, which ruled that it was unconstitutional for the province to engage in "prior restraint," under which all films and videos had to be approved by a censor board before being screened.
Mr. Justice Russell Juriansz ruled that the provincial Theatres Act violated freedom of expression. He said punishments available for those who disseminate objectionable or harmful content were sufficient to deter potential offenders.
The decision was a major triumph for Glad Day, a gay bookstore that has repeatedly challenged censorship powers over the years.
Judge Juriansz suspended the effect of his ruling for 12 months, however, to allow the province to "disentangle" its film-classification system from the unconstitutional censorship scheme.
But CCLA general counsel Alan Borovoy said a draft bill introduced by the Liberal government has "mysterious" provisions that appear to recreate the very powers that were struck down by the court.
"This appears to be a rather dubious attempt at legislative reincarnation," Mr. Borovoy said in an interview yesterday. Mr. Borovoy said a letter sent to him by a senior Ontario bureaucrat refers to the proposed new legislation and says that "all films are to be submitted to the (Ontario Film Review Board) for approval and classification before being exhibited or distributed . . ."
A legal brief submitted for today's hearing by CCLA lawyer Jamie Cameron states that the draft legislation fails to respond to the court ruling. Noting that the province managed to rush legislation banning pit bulls through the legislature in record time, she urges the court to refuse the province's request for an extension of the grace period.
"A declaration that allows unconstitutional legislation to remain in force is an extraordinary and discretionary remedy," the CCLA brief states. "Because it necessarily perpetuates a Charter violation, an extension should only be available in limited, narrow circumstances."
The brief says there is no evidence in the case file that the government is unable to comply with Judge Juriansz's ruling before the grace period expires.
"It reveals, instead, that the government did not make compliance a priority; that it belatedly introduced legislation that has provoked criticism and controversy in the Legislature, and that it now faces a problem of its own making."
---
Ontario limits censorship powers of Film Board in response to court ruling
December 10, 2020
Canadian Press
By Gillian Livingston
TORONTO (CP) - The Ontario Film Review Board will no longer have the power to arbitrarily censor films under new legislation introduced Thursday in response to a court ruling earlier this year.
However, the board will still have a role in classifying films, videos, DVDs and video games according to age appropriateness. "The film review board will still have the authority to classify every film," said Consumer and Business Services Minister Jim Watson. "They'll see every film, every film has to be submitted to it."
"But it won't be in a position, unless it's in a breach of the Criminal Code, to disallow a film from being shown in Ontario."
The changes to the legislation stem from a case involving a Toronto bookstore, Watson said.
In April, the Ontario Superior Court ruled the board didn't have the constitutional right to ban films unless they're deemed obscene, and it struck down Ontario's movie rating system.
The case centred on movies distributed by Glad Day Bookstore, which was convicted along with its owner in 2002 of distributing a gay porn film that hadn't been approved by the review board.
When Glad Day appealed the conviction and won, the court gave Ontario a year to make the necessary changes.
"By limiting the Ontario Film Review Board's authority to censor, this legislation also ensures that adults will be able to choose for themselves what film products they see and use," Watson said.
In May, the government decided not to appeal the decision and instead replace its legislation "with a modern and responsive legislative framework that meets the needs of Ontario citizens in the 21st century," Watson told the legislature.
The Theatres Act hasn't been changed in 40 years, he noted.
"Forty years ago, the pictures, as they were quaintly called, bear no resemblance to the films of today," he said.
The proposed bill will also allow Ontario to accept ratings for video games and movies from jurisdictions such as other provinces and the United States.
Acting Opposition Leader Bob Runciman said he's concerned the bill leaves no censorship role for the film board.
"We want to retain in the province some ability to not allow every horrific piece of celluloid to be available to the people of Ontario," he said.
New Democrat house leader Peter Kormos asked how the film board might rate the films Pinocchio and Liar, Liar under the new rules, pointing fun at the Liberals' tag as promise-breakers.
He also raised questions about allowing the film board to use ratings from other provinces or states.
"What we want is made-in-Ontario classifications," he said. "We don't want to willy-nilly adopt classifications created by another jurisdiction."
---
Film bill panned by lawyer
Globe and Mail
By James Adams
December 10, 2020
A new film classification bill tabled yesterday by the McGuinty government is getting a negative review from the lawyer who helped overturn Ontario's previous film adjudication system, setting the stage for what could be a nasty fight between the Liberals and the film and video industry.
While the new Bill 70 eliminates the censorship and banning powers previously wielded by the film review board, it sets up an elaborate film-classification system that requires all distributors, exhibitors and/or retailers of film and video to get a rating, or an exemption from a rating, from the board. Failure to comply could result in a fine of up to $50,000 and almost two years in jail for a convicted individual. A convicted corporation could face a fine of as much as $250,000.
The bill, which repeals Ontario's old Theatres Act, was presented in the legislature by Consumer and Business Services Minister Jim Watson. He said the legislation "provides a very balanced approach" between the "needs of consumers and parents for a safe and informed marketplace" and "the rights of adults to choose" what they want to see.
But Frank Addario, the lawyer who represented Toronto's Glad Day Book Store in its successful challenge this year of the constitutionality of the Ontario Film Review Board, said "the Liberals have basically slapped a new coat of paint on the old powers and presented it as new legislation. . . . It is neither progressive nor courageous."
---
Film board cut out as censor
Ontario responds to court ruling on classification law
'We're not in the business of censoring films'
Toronto Star
December 10, 2020
By Robert Benzie
Ontario is getting out of the film censorship business.
Consumer Minister Jim Watson says the days of the Ontario Film Review Board being judge and jury of community standards for all things cinematic are over.
"The film review board's role will no longer be censorship, it will be a classification board," Watson said yesterday, after introducing the landmark Film Classification Act.
Queen's Park was forced to change its film classification law after it was struck down as unconstitutional by an Ontario Superior Court ruling in April.
That case centred on a gay pornography film, entitled Descent, that was sold to a provincial inspector on Aug. 16, 2000 by the Glad Day Bookshop on Yonge St.
Glad Day and owner John Scythes were charged for distributing material that was not approved by the review board. Scythes faced a fine of up to $25,000.
But the bookstore, a fixture of the city's gay and lesbian community, fought the charges for four years.
"The classification system will remain the same," said Watson. "What the court ruling indicated clearly (is) that we couldn't be in the business of censoring films. We'll still classify films, the PG, G, R rating and so on. We're not in the business of censoring films."
The minister said the changes, which still must pass second and third reading before being enacted likely in the spring, would leave the board to focus on classifying films, videos and video games.
"If a porn film or an adult film (features) bestiality or sex with underage children and so on, those things are in breach of the Criminal Code," said Watson.
"That would be prohibited under the Criminal Code and those films wouldn't be allowed because the police would take action. The Ontario Film Review Board ... won't be in the position, unless it's in a breach of the Criminal Code, to disallow a film from being shown in Ontario."
In the past, the board was criticized as being puritanical for forcing some racy or violent films to be edited before they could be shown in the province.
Of the 18,452 films the board has screened in the past five years, 550 have been banned from being shown.
Toshiya Kuwabara, manager of Glad Day, said he could not comment until he had studied the legislation in detail.
But Conservative Leader John Tory insisted the changes are much ado about nothing.
"It's really just a revamping of the film classification system. We've been out of the film censorship business for a long time," said Tory.
"They really just classified movies and left it to the Criminal Code to decide if there were things that shouldn't be shown at all. They're relatively minor alterations."
NDP MPP Peter Kormos (Niagara Centre), however, said it was about time that Ontario modernized the more than 40-year-old Theatres Act.
"We don't have jurisdiction over censorship," said Kormos.
"Censorship in an era of Internet where you can access all sorts of stuff ... from (locations) that are not under jurisdiction of either the province or the country has become a somewhat feckless exercise."
In the court ruling that paved the way for yesterday's legislative changes, Mr. Justice Russell Juriansz found "mandatory submission sections of the old Theatres Act violated freedom of expression guarantees in the Charter of Rights.
"The Ontario government has not created boards that must approve books, plays, art exhibitions, concerts or other forms of performance before the public may have access to them," Juriansz wrote earlier this year.
He also questioned the double standard that existed because movies screened at film festivals, libraries and art galleries were exempt from review.