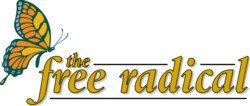 Movies
Excerpt from "The banality of evil" by Peter Howell, Toronto Star, September 18, 1998:
"Recent hit movies, and new ones arriving soon via the Toronto International Film Festival, are redefining notions of bad taste and excess by making the ghastly seem commonplace.

"It's no longer just mob figures or Quentin Tarantino's zoot-suited oddballs perpetrating the mayhem. It's your next-door neighbour.

"Shock and excess are no longer the domain of porno flicks, teen slasher movies and arthouse controversies like Lolita. They're now staples of major Hollywood hits."
Flash forward to 2005 where things have gotten progressively worse:
"Greetings from the slaughterhouse that is pop culture. Our most popular forms of entertainment -- TV, films and books -- have followed video games into a ferocious new realm of ultraviolence marked by increasingly graphic depictions of brutality." (October 30, 2005, Knight Ridder News Service, By David Hiltbrand)