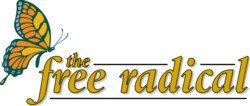 U.S. Senators team up to stop sale of violent video games to children
May 24, 2021
By Nicole Ziegler Dizon
CHICAGO (AP) - Several U.S. senators joined Illinois Attorney General Jim Ryan on Wednesday in urging major retail chains to stop selling violent video games to children.
Ryan met with representatives from Target, Best Buy, Kmart and Wal-Mart in Chicago to discuss ways to prevent children from buying video games rated ``M,'' or ``mature,'' by the industry-run Entertainment Software Rating Board.
The meeting came on the day nine U.S. senators sent a letter to top executives at Target, Best Buy, Circuit City and Kmart encouraging them to pull the games off their shelves or prevent their sale to anyone younger than 17.
``No single policy, governmental or corporate, will eliminate the serious threat of violence or prevent another Columbine from happening,'' the senators wrote. ``But we have an obligation to do whatever we can to reduce the risks, and we are convinced that shielding our children from the hailstorm of cultural messages and images that glorify and legitimize violence will do just that.''
The letter was signed by Sens. Tim Hutchinson, R-Ark.; Joseph Lieberman, D-Conn.; Jesse Helms, R-N.C.; Herb Kohl, D-Wis.; Sam Brownback, R-Kan.; John Ashcroft, R-Mo.; Jeff Sessions, R-Ala.; Kent Conrad, D-N.D.; and Richard Durbin, D-Ill.
``M''-rated games often put players in a killer's role, with graphic depictions of bloodied body parts and dead victims. The games are not recommended for anyone younger than 17, but they are legal to sell to anyone.
Earlier this month, Montgomery Ward and Sears Roebuck and Co. agreed to stop selling ``M''-rated games.
Officials for many of the retailers involved in Wednesday's meeting noted that the games are legal and the ratings are merely a tool to help parents make the best decisions for their children. Representatives from Kmart, Best Buy and Circuit City said their stores currently do not restrict the sales of ``M''-rated video games. Spokesmen for Wal-Mart and Target did not return repeated calls Wednesday.
Frank Buscemi, a Kmart spokesman, said the company will look at Ryan's proposals as it considers a policy for its stores. Retailers as a group may eventually agree on a way to handle ``M''-rated sales, he added. ``We're a family-based store, so we want to keep family-based merchandise in the store,'' Buscemi said. ``However, they're not an illegal product, so it's a two-sided issue.''
Best Buy and Circuit City officials said that while they do their best to inform customers about the rating system, decisions about the video games ultimately lie with parents.
Ryan said he wants stores to segregate ``M''-rated games from other games and possibly check customers' ages before selling the games.
``If we had interactive games that simulated rape ... what do you think parents would think about that?'' Ryan said. ``How is homicide any less offensive than that?''