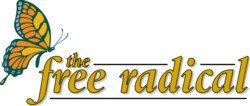 Lionsgate signs $400-million deal with Quebec
Playback
August 2, 2021
By Patricia Bailey
MONTREAL -- The investment arm of the Quebec government has signed a $400-million financing deal with Lionsgate Entertainment to boost film and television production in la belle province.
Under the four-year deal, the Societe generale de financement du Quebec -- which invests taxpayers' money in growth capital and development projects to create local jobs -- will finance 35% of the production costs for 16 television and film projects, says Marie-Claude Lemieux the spokesperson for the Societe generale de financement du Quebec.
Lemieux says the deal is meant to boost the Quebec film industry. Many American productions have avoided Quebec in the last few years because of a long running labour dispute, settled this summer, involving the industry's actors' unions.
"We see this as an opportunity to bring business to Montreal so that our technicians are employed here. We have dealt with the labour dispute and now it's a question of attracting new projects," says Lemieux.
Each project Lionsgate puts forward will be evaluated by the SGF for its capacity to use local expertise, says Lemieux. SGF hopes the deal will create more than 6,700 full-time equivalent jobs in the province over four years.
One of the projects that will fall under the agreement is the sixth season of Dead Zone, starring Anthony Michael Hall, which recently wrapped up shooting in Montreal. The transaction will also include the October 2007 production of Lionsgate's next Punisher film, starring Ray Stevenson (Rome).
"I think it's the best news this province's film and TV industry has had in a long time. It's going to benefit thousands and thousands of workers," says Hans Fraikin, head of the Quebec and Telvision Film Council.
In October, the Société reached a similar financing deal with Dark Castle Entertainment, headed by Lethal Weapon and Matrix films producer Joel Silver. The SGF agreed to invest $18 million in the $270-million deal to finance 15 films over the next six years. The productions are to create 1,500 jobs over five years. Unlike the deal with Lionsgate, only six of the Dark Castle films will be shot in Quebec.
In mid-July Lionsgate Entertainment secured $8.9 million in provincial and municipal government incentives to shoot an unnamed U.S. series in Edmonton. The deal, which secured 45% of the series $20-million budget was initiated by the Edmonton Economic Development Corporation. The City of Edmonton kicked in $3.5 million in grants, and the province added $5.4 million.
---
"Captivity" couldn't hold moviegoers
The Motley Fool
By Steven Mallas
July 16, 2021
It was a tough weekend for Lions Gate Entertainment (NYSE: LGF) and After Dark Films to open their latest exercise in torture-centric horror films, Captivity. The multiplexes were crowded with some pretty stiff competition.
...
Captivity was estimated to have grossed an unacceptable $1.6 million, occupying the 12th spot. The film has been plagued by bad publicity for months, after graphic, gruesome billboards advertising the film in Los Angeles prompted a heated backlash. Lions Gate shareholders are having a painful flashback to the opening of Hostel: Part II. With the failure of that film and the paltry opening of Captivity, some critics are declaring the death of the torture subgenre.
That might be a mistake. Done correctly, edgy horror films can be both low-risk and profitable. Lions Gate needs to consider two things: Should future movies of this class be toned down? And should they be released in less competitive time frames?
I think the answer to both questions might be yes. The Saw films have done well with a late-October release strategy, and the first Hostel flick scared up a better revenue picture when it bowed in January 2006. In addition, while the Saw films are certainly gory, they're arguably based on very compelling storylines -- it's not just the infliction of pain driving the plot. I haven't seen Captivity, but I can tell you that the perception out there, from what I've gathered, is that it's nothing more than a series of gratuitous scenes of sexed-up violence. That doesn't mean it's an artistically bad movie (although it's currently scoring a whopping 94% rotten on RottenTomatoes.com). It simply might not be mainstream enough for a publicly-traded studio looking to maximize its return on invested capital.
Lions Gate might want to consider toning things way down, then releasing the uncut versions on DVD. For an even more radical step, consider the "day-and-date" theory. What if Captivity were available in theaters in a drastically edited version, and on the way out of the auditorium, audience members had the option of buying an uncut DVD of the film in all its gory glory?
There's one silver lining to the Captivity story: It grossed about $3.9 million in international markets over the weekend. Maybe the business overseas will save this one. Nevertheless, Friday the 13th did indeed turn out to be unlucky for Lions Gate in these parts.