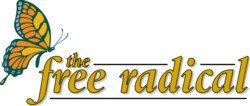 U.S. Commerce, Trade and Consumer Protection sub-committee hearing on rap/hip hop
---
Will effort to mix Congress, culture jibe?
Chicago Tribune
September 26, 2021
By Phil Rosenthal
More than five months after CBS Radio and cable's MSNBC pink-slipped morning mouth Don Imus for his racial slur of the Rutgers women's basketball team, the fallout continues.
MSNBC this week got around to its long-expected appointment of Joe Scarborough as its full-time replacement for Imus, whose remarks ignited a debate on language and the depiction of African-American women.
And it was that debate U.S. Rep. Bobby Rush (D-Chicago) finally brought to Capitol Hill on Tuesday, convening a daylong hearing, "From Imus to Industry: The Business of Stereotypes and Degrading Images."
To take on "the issue of violence, hate and degradation that has reduced too many of our youngsters to automatons," was a bit of a tightrope walk. TV and radio are the province of the House Telecommunications and Internet Subcommittee. But, as chairman of the Commerce, Trade and Consumer Protection Subcommittee, Rush found jurisdiction in sales and transport of music, videos and games.
"This is a very serious issue that's not on most of the Congress' radar screen," Rush said. "We're never going to be called over to vote on this issue."
Rush maintained he wasn't anti-hip-hop. But, he asked: "How do we effectively, as a society, intervene with this powerful, powerful psychological point of view that creates a demeaning point of view ... of our women? Imus [did] that, as far as I'm concerned and a lot of artists [do] that."
One of those artists, Master P, the former gangsta rapper whose given name is Percy Miller, offered an apology to all women for his past output.
But rapper and producer David Banner, born Levell Crump, stood firm, saying his work reflected societal ills and was neither cause nor accelerant.
"Change the situation in my neighborhood and maybe I'll get better," he said. "If by some stroke of the pen hip-hop was silenced, the issues would still be present in our communities. Drugs, violence, sexism and the criminal element were around long before hip-hop existed."
Rep. Ed Markey (D-Mass.), who is chair of the Telecommunications Subcommittee, ripped into Viacom's BET for "questionable programming" in a play for the lowest common denominator. But Philippe Dauman, Viacom's president and chief executive, said his company is always trying to "speak authentically" to its viewers, whether on BET, MTV or Comedy Central.
"These are complex issues that are raised here," Dauman said. "These are societal issues. Certainly there's a role in media that both impacts and reflects what takes place. You can legislate things like gun control or other issues that affect our youth today and we certainly air a lot of those issues."
Alfred Liggins III, chief executive of Radio One Inc., a sizable media concern that primarily serves African-Americans, said consumer markets tend to regulate themselves.
"Hip-hop sales are significantly tailing off, and I can tell from an organization that actually plays this music, is immersed in it, that the tastes of the community are sort waning on the current state of hip-hop," he said. "That's not something we're causing. That's something that the consumer is actually causing and getting tired of and it's showing."
Liggins hit the nail on the head when he pointed out that efforts by Congress or anyone else to police language and depictions in the media will always trail the ability of enterprising youngsters to circumvent it.
"If you actually want to police the impact that these images have on kids, you should probably start thinking about curriculums in public schools ... analyzing and dissecting pop culture entities and phenomena," Liggins said. "Explain the difference between Britney Spears' activities as we currently see them and a normal activity, or a rap song that has something in it that might be misogynistic or violent ... and what a normal behavior might be."
You can silence Imus, but there are a lot of Imuses out there.
---
Hearing focuses on language and violence in rap music
New York Times
September 25, 2021
By JEFF LEEDS
WASHINGTON, Sept. 25 - What a difference a week makes.
Last week, the purveyors of rap music cheered as new CDs from Kanye West and 50 Cent burst onto the top of the Billboard chart. But on Tuesday, rap artists and entertainment executives found themselves fending off Congressional criticism that they exploit violence and sexism for profit.
In a hearing convened by Representative Bobby L. Rush, Democrat of Illinois, lawmakers asked music industry executives about their companies' role in the production of explicit rap, at one point inviting them to read aloud from 50 Cent's lyrics. The lawmakers also asked whether marketers were doing enough to shield young listeners from graphic content.
"This hearing is not anti-hip-hop," said Mr. Rush, a former Black Panther who several years ago fought a challenge from a then little-known Barack Obama to hold on to his House seat. Still, he said, violence and degradation have "reduced too many of our youngsters to automatons, those who don't recognize life, those who don't value life."
Mr. Rush, echoing comments of others on the panel, praised freedom of expression but asked the chief executives of two music companies whether they would consider a ban on certain words considered derogatory.
"We don't think that banning expression is an appropriate approach," said Edgar Bronfman Jr., chairman of the Warner Music Group. Tasteless language, he added, "is in the eye of the beholder."
Under questioning, Mr. Bronfman and Doug Morris, chairman of the Universal Music Group, stood by the industry's existing method of handling explicit content, including the voluntary labeling of graphic CDs with parental-advisory stickers. Though they defended the industry's practices, Mr. Bronfman and Mr. Morris lamented that efforts to restrict young listeners' access to explicit music had become futile amid the proliferation of copyrighted songs and videos online.
The hearing, before a House Energy and Commerce subcommittee, reflected the continuing debate that has swept the rap world since CBS fired Don Imus, the radio host, for making derogatory comments about the Rutgers women's basketball team. Mr. Imus's ouster prompted discussions about performers' use of misogynous or violent language in songs and music videos.
All of that culminated in the hearing on Tuesday. It touched just lightly on the Imus case, in which a white radio host insulted black women. Instead, the spotlight fell on a panel of white executives defending music principally recorded by black men, and in some instances considered offensive to women. The focus was not only on record labels. Also questioned were executives from Viacom, the parent of MTV and BET; Radio One; and the video-game maker Take-Two Interactive Software.
At least one performer at the hearing told lawmakers that rap music had been unfairly singled out as a scapegoat for deeper social problems. "Gang violence was here before rap music," said David Banner, a rapper who records for Universal Music and whose real name is Levell Crump. "I can admit that there are some problems in hip-hop, but it is only a reflection of what is taking place in our society. Hip-hop is sick because America is sick."
A different note was sounded by Master P, previously a dominant force in rap, who has recently struggled to find a hit. Master P, whose real name is Percy Miller, said rap artists needed to consider how fans might be affected by their music. While societal woes contribute to violence and other problems, he said, "we are inflaming this problem by not being responsible." He said he had devoted himself to producing cleaner music with positive messages.
Mr. Miller also apologized to "all the women out there," and added, "I was honestly wrong."
---
Music industry defends hip-hop
"Just a song"
Reuters
September 26, 2021
By Brooks Boliek
WASHINGTON (Hollywood Reporter) - Rap musicians and top record label executives defended the hip-hop business Tuesday, telling lawmakers it is wrong to single out the genre for congressional reprobation.
Lavell Crump, who goes by the name David Banner, told the House consumer protection subcommittee that picking on rap unfairly singles out the black community.
"When it comes down to it, it's just a song," Crump said. "Arnold Schwarzenegger is governor of California, but in his movies he killed half of Cambodia and he went to Mars and blew up Mars . . . but that's OK because he's a white man and he's an actor."
Crump and Percy Miller, a.k.a. Master P, told lawmakers during a hearing on the impact of media on American culture that songs with lyrics about death, sex and substance abuse are nothing new.
"Hip-hop is sick because America is sick," Crump said.
Miller comes from a different perspective, having sworn off the use of offensive words and other depictions because he says they do little to further society. He told the panel that he had an epiphany when he turned down his own music when his kids were in the car so they couldn't hear the words.
"This whole thing is about growing up," he told lawmakers.
They might talk about art and how they reflect the pent-up rage in the black community, but "most guys are in it for the money," Miller said.
Subcommittee chairman Rep. Bobby Rush, D-Ill., made it clear that he didn't have plans to push a legislative solution, but he did expect some action on the part of the artists and the industry.
Record industry executives refused a push by some lawmakers to ban the most offensive words.
"I don't think you can improve anything if you ban three words," Universal Music Group chairman and CEO Doug Morris said. "'The Bitch Is Back' by Elton John, you're not going to ban that song, but I do think we'll take this back with us and deal with it in a proper manner."
Warner Music Group chairman and CEO Edgar Bronfman made the same point when he backed up rapper Common's lyrics but pointed out that the CDs are stickered with a warning.
"The language you find offensive here is not offensive to everyone," he said in answer to questions by Rep. Cliff Stearns, R-Fla.
---
Congress addresses hip-hop lyrics
'Degrading' songs, videos under scrutiny
Variety
September 25, 2021
By WILLIAM TRIPLETT
Despite some confrontational exchanges, the first congressional hearing into the business of "degrading" and "stereotyping" images in hip-hop lyrics and videos sounded more like an impassioned debate about societal ills in America than a demand for answers. Members of the House Subcommittee on Commerce and Trade initially zeroed in on the graphic nature of hip-hop content. In her opening remarks, Rep. Marsha Blackburn (R-Tenn.) posed a rhetorical question to all hip-hop artists: "Where and how did society fail you that you would choose to write such filth?"
Rep. Edward Markey (D-Mass.) went after Viacom-owned BET, which has been a big target of hip-hop critics. Markey said the cable net appealed to "the lowest common denominator" via "cheap, tawdry" videos and other "questionable programming."
Other members talked of links between hip-hop and misogyny, homophobia and domestic violence. But as more than a dozen witnesses testified, the focus broadened to the role of the artist and to what extent art is a reflection of or an influence on reality.
Music label CEOs talked of a complex process that balances an artist's right to free expression against the company's responsibility to community. Rappers maintained that explicit lyrics and images are simply mirrors of their world. Academics disputed whether hip-hop lyrics and images are causes or symptoms of deeper problems. Representatives from women's groups claimed that hip-hop's portrayal of women are dangerously one-sided.
Toppers Philippe Dauman of Viacom, Edgar Bronfman Jr. of Warner Music and Doug Morris of Universal Music cited their companies' practices of editing explicit lyrics from tracks destined for airplay or applying parental warning stickers on discs shipped for sale.
Asked if they would support banning certain words from CDs they manufacture, each said, "no," and emphasized that even editing had to be done on a case-by-case basis, taking context into consideration.
Asked by Rep. Cliff Stearns (R-Fla.) if explicit lyrics by rapper 50 Cent constituted free speech, Morris shot back, "Yes. It is not my place in life to tell him what to say."
Levell Crump, who raps as David Banner, described a poverty-stricken childhood pervaded with hopelessness, racism and violence. "This is horror music," Crump said. "There's nothing in my music that you don't see in my community."
But he questioned why black artists are expected to be held responsible for their art in a way white artists are not.
"Arnold Schwarzenegger killed lots of people in his movies. He even went to Mars and blew it up. But he can be governor of California," Crump said.
He defended the use of the epithet "nigger" in rap lyrics by noting that slavemasters used the word commonly.
Michael Eric Dyson of Georgetown U. said, "America is built upon degrading images of black men and women. So any discussion of misogyny or homophobia or sexism has got to dig deep into America, including Congress and corporate and religious institutions."
Subcommittee chairman Bobby L. Rush (D-Ill.) said he understood rage against an unjust society.
"But there's a difference between exploiting a problem for personal gain and doing something to improve the situation," Rush said. "I still have rage, but how do I channel it? Am I going to spew out counterproductively? Or do I accept a higher responsibility to take my rage and do something to improve the community?"
"And you can't justify use of 'nigger' by saying my slavemaster used it," Rush continued. "I will not adopt the ways or mores of my slavemasters. I want to affirm my dignity, not my death."
Percy Miller -- who made millions as gangsta rapper Master P -- apologized for his old ways and urged others to put "positive" images and words into music.
---
A bad rap for hip-hop
Globe and Mail (AP)
September 25, 2021
By Jim Abrams
Washington - Two rappers, sitting side-by-side in an ornate House hearing room, went in different directions Monday on the need for hip hop artists to expunge their work of sexist and violent language.
One, Master P, apologized to women for past songs that demeaned them, while another was defiant.
Former gangsta rapper Master P, whose real name is Percy Miller, told a House Energy and Commerce subcommittee hearing that he is now committed to producing clean lyrics. The angry music of his past, he said, came from seeing relatives and friends shot and killed.
But he said now that he doesn't want his own children to listen to his music, "so if I can do anything to change this, I'm going to take a stand and do that."
"I want to apologize to all the women out there," he said. "I was honestly wrong."
But rapper and record producer Levell Crump, known as David Banner, was defiant as lawmakers pressed him on his use of offensive language. "I'm like Stephen King: horror music is what I do," he said in testimony laced with swear words. "Change the situation in my neighbourhood and maybe I'll get better," he told one member of Congress.
The two rappers were joined by music industry executives and scholars. They disagreed over who was to blame for sexist and degrading language in hip-hop music but were united in opposing government censorship as a solution.
"If by some stroke of the pen hip-hop was silenced, the issues would still be present in our communities," Mr. Crump said. "Drugs, violence, sexism and the criminal element were around long before hip-hop existed."
At the hearing, music videos showing scantily clad women were played; music executives in dark suits testified on the uses of the "B," "H," and "N" words, and black civil rights leaders talked of corporate exploitation.
"We have allowed greedy corporate executives - especially those in the entertainment industry - to lead many of our young people to believe that it is OK to entertain themselves by destroying the culture of our people," E. Faye Williams, chair of the National Congress of Black Women, said.
"From Imus to Industry: The business of stereotypes and degrading images" was the title of the hearing, referring to former radio host Don Imus, who lost his job after making derogatory comments about the Rutgers women's basketball team. The Imus incident has sparked debate within the music industry about black artists using offensive, misogynist and violent language.
"This hearing is not anti-hip-hop. I am a fan of hip-hop," said subcommittee chairman Bobby Rush, D-Ill., who gained national prominence in the 1960s as the founder of the Illinois chapter of the Black Panthers. But he said there was a need "to address the issue of violence, hate and degradation that has reduced too many of our youngsters to automatons."
Record company executives defended the parental guidance labels and edited versions they said keep the more controversial material away from children and stressed that uniform standards or censorship won't work.
In the '50s people were deeply offended by Elvis Presley, and a decade later many were scandalized by The Beatles and The Rolling Stones, said Edgar Bronfman Jr., chairman and CEO of Warner Music Group.
"We have a responsibility to speak authentically to our viewers," said Philippe Dauman, president & CEO of Viacom Inc., which owns such cable networks as MTV, Comedy Central, Nickelodeon and BET.
He said his company takes an active role in editing obscenities out of music videos and excising gang symbols or portrayals of violence, but "we also believe that it is not our role to censor the creative expression of artists."
Alfred Liggins III, chief executive officer of Radio One, Inc., one of the largest media companies that primarily serves African-Americans, said the company reviews the contents of songs before broadcasting them and takes care to comply with Federal Communications Commission guidelines. But "Radio One is also not in charge of creating content, or in the business of censorship or determining what is in good or bad taste."
The hearing was reminiscent of, although tamer than, a similar event in 1985. At the earlier hearing, lawmakers where exposed to Van Halen's Hot for Teacher and Twisted Sister's We're Not Going to Take It, and the late rocker Frank Zappa hurled insults at Tipper Gore, wife of then-Sen. Al Gore, and Susan Baker, wife of then Treasury Secretary James Baker, who were urging the recording industry to voluntarily police itself on song lyrics.