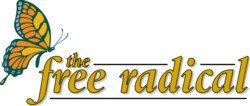 Information on Bill 202 - Victims' Bill of Rights Amendment Act (Crime Redepiction), 2005
---
Ontario MPP trying to block Bernardo movie
May 20, 2021
CTV.ca

An Ontario MPP is trying to block the release of Deadly, a new Hollywood-made movie about Paul Bernardo and Karla Homolka in his province.
Cam Jackson's private member's bill, Bill 202, would allow family members of the victims to sue the distribution company or a theatre company for emotional distress from the film.
Jackson says it's not a matter of censorship; it's about protecting family members from being victimized all over again.
"The principle in law is that you can't re-victimize families that have already been victimized by a crime," Jackson explained to Canada AM.
"This, in a sense, says that you can go and sue someone who specifically wants to profit from your pain and your suffering as a family."
Deadly is slated to be released in the United States later this year but could be out in Canada first. Reports suggest the movie could be in Ontario theatres around the same time Homolka is released from prison, on July 5.
Jackson says the producers of the film have already violated the rights of the victims' families before the movie has even been released, just by naming the victims.
"What the producers are cleverly trying to do is actually use footage, go back to the scenes of the crime, to use the proper names. The fact of it is that you can't do that -- unless you have the permission of the family or you're willing to risk a lawsuit."
He notes that one of Bernardo and Homolka's rape victims who survived the attack was able to retain her anonymity by being called "Jane Doe" in all court documents. But Kristen French and Leslie Mahaffy, who were killed, were not afforded the same privilege.
"When you die, the state takes away your voice. And we're trying to give them a voice to say that they do not want this to happen," Jackson says.
He says the film is filled with images that reenact the crimes and he doesn't believe that anyone in Ontario should be looking at those pictures.
"These are horrendous images that re-victimize families, and what for? For the purpose of profit to exploit people's grief. Those two children died for the private pleasure of Paul Bernardo and Karla Homolka -- not for the pleasure of everybody else in Ontario to witness."
The MPP, who represents the riding of Burlington, sponsored another bill meant to protect the French and Mahaffy families back in 1994. That bill became the Victims' Right to Proceeds of Crime Act and prohibits criminals from profiting from their crimes by retelling them.
The bill has meant that Bernardo and Homolka have not been allowed to sell movie rights or book rights to their story. Any profit they make in their lifetime will be seized by the state and go to provide services for victims.
The producers of Deadly have offered to have some of their profits go to charity. Jackson dismisses the offer.
"You have to look at this and try to imagine the extraordinary pain that families go through, especially on a crime this severe and this public," he says.
---
Movie profits Deadly
May 19, 2021
Toronto Sun
By Alan Findlay

BURLINGTON MPP Cam Jackson is proposing a new law enabling victims of crimes to sue movie-makers.
His private member's bill, introduced yesterday, would make film companies liable for emotional distress caused to crime victims and their families in Ontario if their crime is reenacted.
"Its purpose is to say to a distribution company that if you wish to come to Ontario and make a profit from retelling this story in its most graphic and horrific details, there will be a cost associated with that," Jackson said.
"It's not about censorship; it's about saying in Ontario we're not prepared to allow our families to be revictimized."
The bill is unlikely to pass before a new movie about Homolka and Paul Bernardo, called Deadly, is released later this year.
The producer of the film has proposed donating some of the movie's proceeds to charity.
---
New Bill Enables Victims to Seek Damages From Homolka Film
May 18, 2021
FOR IMMEDIATE RELEASE
(TORONTO) Today in the Legislature, Burlington MPP Cam Jackson tabled his Private Member's Bill 202 that, if passed, would make the producer (or distributor) of the film, "Deadly," (about murderers Paul Bernardo and Karla Homolka) liable for the emotional distress caused to the families of their victims in Ontario.
For the first time, Bill 202 would define the revictimization of crime victims through the commercial, cinematographic or video recounting of the crimes as constituting emotional distress for which civil remedies would be available. Jackson's bill supplements his previous legislation, including the historic Ontario Victims' Bill of Rights. Jackson's work was instrumental in creating the Ontario Office for Victims of Crime, the first of its kind in Canada.
Jackson's Proceeds of Crime Bill 210 (1994) ensures that financial rewards paid to criminals for the sale of their accounts of their crimes are seized and used for services for victims of crime and their families. Although very rare for private member's legislation, Bill 210 passed 1st, 2nd, and 3rd Reading in the Ontario Legislature, all on December 8th, 1994. It received Royal Assent the very next day, December 9th, 1994. In June 1993, Jackson was successful in convincing the federal government to block the importation of "serial killer trading cards" that graphically depict Ontario victims of violent crime. Jackson's current bill will also cover such offensive products.
Jackson's latest Bill 202 has drawn wide-ranging support that is understandable given the importance and timeliness of his unique initiative. "Cam has once again devised an important tactical measure to protect crime victims and I salute and support his initiative to protect crime victims from commercial exploitation. - The Hon. Dan McTeague MP (Pickering- Scarborough East).
"This Bill goes a long way to taking the profit out of revictimizing crime victims in Ontario. It also introduces some much needed accountability for the Victim Justice Fund so that the moneys supposedly dedicated to helping victims aren't squandered or left to sit in some bureaucratic bank account." - Scott Newark - Former Vice-Chair and Special Counsel, Office for Victims of Crime.
"This has nothing to do with freedom of expression. It has everything to do with the right not to profit from that expression and for victims' families not to have to relive the horror of their ongoing pain." - Priscilla de Villiers - Founder of CAVEAT and Co-Chair of the Office of Victims of Crime, 1997-2004.
Jackson has written to Premier McGuinty to seek his support to ensure timely passage of Bill 202 before the Legislature adjourns in mid-June. As his letter notes, "The Bill provides a specific remedy for crime victims facing an unimaginable prospect of re-victimization for profit. We can take effective action to prevent this if we stand together and do what's clearly right."
- 30 -
References: Cam Jackson, MPP 416-325-5362 / 905-639-7924
---
18 May 2021
The Honourable Dalton McGuinty, MPP
Premier of Ontario
Room 281, Legislative Building
Queen's Park,
Toronto ON M7A 1A1
Dear Premier,
Re: Victims' Bill of Rights Amendment Act (Crime Redepiction), 2005
Today I tabled the above private member's bill on behalf of victims of crime and I write to ask for your earnest support for its speedy passage into law.
The Bill amends the Victims' Bill of Rights, 1995, to allow victims of a prescribed crime to recover damages for emotional distress from a person or body that produces, distributes or otherwise makes available to the public, whether or not for profit, any visual or audible product that redepicts in any way the circumstances of the crime of the circumstances leading up to it, except in two cases.
The two exceptions are the cases where the product is made available to the public for the purpose of the administration of justice or where the product depicts a crime that took place more than 50 years before the product was made available to the public. The regulations made under the Act can provide for a longer time period in that second case.
The Bill also amends the Act to require the Attorney General to prepare and submit to the Legislative Assembly an annual report on the operation of the victims' justice fund account.
Premier, this bill, if passed into law, would make the producer or distributor of the film "Deadly," which is, as you know, about the murderers Paul Bernardo and Karla Homolka, liable for the emotional distress caused to the families of their victims in Ontario.
This Bill provides a specific remedy for crime victims facing an unimaginable prospect of revictimization for profit. We can take effective action to prevent this if we stand together in the House and do what is clearly right.
I am writing on behalf of the French and Mahaffy families whose children were the victims of Bernardo and Homolka to ask you to allow speedy passage of this legislation into law.
It is to be hoped that you, Premier, will accept this legislation in the same non-partisan spirit that my private member's Bill 210 was by then Premier Bob Rae. I enclose for you a copy of the Bill that I am sure you will recall as a fellow Member of the Legislature in 1994.
Bill 210, "An Act to provide for the payment of money awarded in civil law suits to victims of crime," (the "received enthusiastic, all-party support in the Legislature and passed 1st, 2nd and 3rd Reading in one day, on December 8, 1994. It received Royal Assent the very next day, on December 9th, 1994. Premier Rae enacted it into law on May 1st, 1995.
As you can see, Bill 210 deals with the recovery, by a victim of crime, of money awarded to the victim in a law suit against an accused or convicted person. Its purpose is to ensure that any money that the accused or convicted person (or a related person) receives relating to the crime is first used to satisfy awards to victims.
Premier, on behalf of the French and Mahaffy families, I implore you to do what is in your executive power to allow for quickest possible passage of my new bill into law. It has the full support of the Leader of the Official Opposition, John Tory and I have also written to Howard Hampton, the Leader of the Third Party.
Please feel free to call on me directly at any time should you or the Attorney General have any questions or comments concerning what I know you will agree is a very important and time-sensitive matter.
Yours sincerely,
Cam Jackson, MPP Burlington
CC enclosure