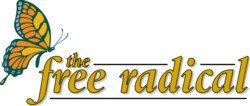 Articles on Senator Hilary Clinton's video game initiatives
---
Modified Video Game Spurs Clinton Protest
July 15, 2021
Los Angeles Times
By Steven Bodzin and Alex Pham Times Staff Writers

WASHINGTON — Sen. Hillary Rodham Clinton (D-N.Y.) called Thursday for a federal investigation into a downloadable modification that turns a version of the best-selling video game "Grand Theft Auto: San Andreas" into an interactive porn movie.
Her comments are part of the latest skirmish in the battle between the entertainment industry and those seeking to keep children away from programs with sexual and violent content.
"We should all be deeply disturbed that a game which now permits the simulation of lewd sexual acts in an interactive format with highly realistic graphics has fallen into the hands of young people across the country," Clinton said in a letter to the Federal Trade Commission.
The fifth title in the popular "Grand Theft Auto" series of games, "San Andreas" has sold more than 5 million copies since its release in the fall. The modification works on versions of the $50 game sold for play on personal computers, which account for about 10% of overall sales. It does not affect versions for game consoles like Microsoft Corp.'s Xbox or Sony Corp.'s PlayStation 2.
The game's publisher, New York-based Take-Two Interactive Software Inc., said the modification was the work of outside programmers and not part of the game's original software code.
Contending that video game dealers and manufacturers had done too little to protect young people from games that "steal their innocence," Clinton also said at a news conference that she would introduce a bill to fine dealers $5,000 for selling adult- and mature-rated games to underage buyers.
Retailers countered that her proposal would be unconstitutional and amount to censorship.
"Rather than proposing restrictions that are counterproductive and cannot be sustained legally, Sen. Clinton should be working with retailers and the video game industry to educate parents about video game ratings," said Crossan "Bo" Andersen, president of the Video Software Dealers Assn., a group of more than 1,000 retailers.
Clinton compared the sale of violent and pornographic video games to that of alcohol and tobacco, and said it was time for a law "with real teeth."
"We have reached the point where video games with truly pornographic and violent content are being peddled to our children," she said.
The Grand Theft Auto franchise first gained notoriety in 2001 for its violent content. The version released that year allowed players to kill police officers, run over pedestrians and engage prostitutes.
Its new notoriety is over sexual content. Last month, a software modification circulated over the Internet. When installed, the program — dubbed "Hot Coffee" — allows a player, represented by an animated man, to engage in a range of nude sex acts with a female character, known as "the girlfriend."
In a statement, Take-Two said the pornographic version "is the work of a determined group of hackers who have gone to significant trouble to alter scenes."
The statement added: "Hackers created the 'hot coffee' modification by disassembling and then combining, recompiling and altering the game's code."
Take-Two spokesman Rodney Walker said, "These scenes … have generated a lot of confusion about the nature of our games and of the video game industry in general."
However, some programmers from the global community of "modders," who modify commercial games for fun, have insisted that the pornographic program was embedded in the computer version of the game and that the scenes simply had to be unlocked with a small piece of programming code. They have pointed out that the downloadable "mod" was 41 kilobytes in size, making it all but impossible that it would include complex programming.
The Entertainment Software Rating Board, a private group that rates video games, said July 8 that it had launched an inquiry into "Grand Theft Auto: San Andreas," which originally earned a Mature rating, meaning that it was suitable for ages 17 and older. Intentional inclusion of the pornographic section would have forced the game to be sold with an adults-only rating, a designation given to 18 of the more than 1,000 titles rated by the board in 2004.
Game publishers go out of their way to avoid that rating since major retailers such as Wal-Mart have policies against selling adult titles.
"Wal-Mart does not carry adult merchandise, so this will certainly have an impact on us," spokeswoman Karen Burk said. "We will stay close to this situation and see what the [rating board] decides."
Walker said Take-Two was confident that once the review was completed, the original rating would be upheld.
Following Clinton's news conference, shares of Take-Two fell $1 to close at $26.87 on Nasdaq. But one analyst said a change in the rating of the game to adults-only would probably not affect Take-Two's finances because the vast majority of a game's sales occur within the first six months of its release.
In fact, it could have the opposite effect.
"The majority of the sales for this title have already happened," said P.J. McNealy, an analyst with American Technology Research Inc. in San Francisco. "If anything, this publicity will only drive those sales higher."
Although it was released in late October, "Grand Theft Auto: San Andreas" was the best selling video game in 2004, according to NPD Funworld, a market research firm in New York.
The game's rating meant that anyone under 17 should not have been able to purchase it.
"This game was made for adults and is rated appropriately," said Tina Kowalewski, vice president for games editorial at G4 Media, a cable channel on video games. "If parents complain that their kids are being subjected to adult porn because of this game, their kids shouldn't own 'GTA' in the first place because they're not old enough."
However, Clinton said a recent study by the National Institute on Media and the Family found that 76% of retailers did not know how the ratings rules worked — and that 50% of boys from 7 to 14 were able to buy mature-rated games.
Under Clinton's proposed legislation, stores selling mature-rated games to underage customers could be found guilty of a federal misdemeanor. Her bill also would give the force of government regulation to what are currently voluntary ratings.
Take-Two said it was open to working with Congress on legislation. "We think we have a lot to contribute to that," Walker said.
But the proposed legislation may run into legal difficulties, 1st Amendment experts said.
To regulate sexually explicit content under federal law, it must first be considered obscene, said Clay Calvert, co-director of the Pennsylvania Center for the First Amendment at Pennsylvania State University.
"If you think about the proliferation of adult entertainment, most of those have not been considered by courts to be obscene," Calvert said. "The 1st Amendment clearly protects offensive speech unless it rises to the level of obscenity, and these images clearly don't" rise to that level.
States, however, may restrict access of sexually explicit content to minors, Calvert said.
California, for example, has a statute requiring stores to segregate videos, books and magazines that "appeal to morbid or prurient interest in sex."
"But what does that mean?" Calvert said. "That's a very moralistic and subjective thing."
---
Senators Fight Hidden Sex in 'Grand Theft Auto'
July 15, 2021
Reuters/Hollywood Reporter
WASHINGTON (Hollywood Reporter) - Two high-profile U.S. senators, Joseph Lieberman and Hillary Rodham Clinton, are incensed over pornographic content ``hidden'' in the popular video game ``Grand Theft Auto: San Andreas,'' and are demanding action from either the government or the game's maker.
The content can be unlocked by using the ``Hot Coffee'' code modification widely available on the Internet. By installing the modification, gamers can have their drivers find different girlfriends in the game who will have a ``cup of hot coffee'' -- a euphemism for sex -- with them.
A spokesman for the game's maker, Rockstar Games Inc., said the ``Hot Coffee'' modification was the unauthorized work of people in the ``modder community'' -- the group of intense gamers who often add content to games.
Lieberman (D-Conn.) asked Rockstar president Sam Houser to submit the game to independent analysts to determine how the content was put in.
``I am asking you to bring this matter to light and resolve this serious controversy by voluntarily submitting your game to independent concerned and responsible parties for such technical analysis,'' Lieberman wrote in a letter to Houser.
Rockstar spokesman Rodney Walker said the company was confident that it had done nothing wrong and would be exonerated by the Entertainment Software Ratings Board, which is investigating the incident.
Clinton (D-N.Y.), meanwhile, said she will introduce legislation to help keep inappropriate video games out of the hands of children, and has asked the Federal Trade Commission to investigate the ``Grand Theft Auto'' game.
Her legislative proposal would institute a financial penalty for retailers who fail to enforce the video manufacturers voluntary ratings system rules. It would prohibit the sale of violent and sexually explicit video games to minors and put in place a $5,000 penalty for those who violate the law.
``The disturbing material in 'Grand Theft Auto' and other games like it is stealing the innocence of our children, and it's making the difficult job of being a parent even harder,'' Clinton said.
In calling for the FTC to launch an investigation, Clinton urged the commission to determine whether an AO rating (adults only) is more appropriate than the current M ratingfor the video game given this new sexually explicit content. She also requested that the FTC examine the adequacy of retailers' rating-enforcement policies.
Bo Andersen, president of the Video Software Dealers Assn., said Clinton's action went way too far.
``Sen. Clinton is a fine lawyer and undoubtedly knows that her proposal is unconstitutional,'' he said in a statement. ``The senator's proposal is politically savvy but will do nothing to help parents make informed choices about the video games their children play. In fact, by turning the voluntary video game ratings system into a cudgel of government censorship, Sen. Clinton's proposal ironically would likely lead to the abandonment of the ratings system.''
---
Clinton Seeks 'Grand Theft Auto' Probe
July 14, 2021
New York Times (Associated Press)
WASHINGTON (AP) -- Sen. Hillary Rodham Clinton, who has attacked violent video games as ''a silent epidemic'' among children, said she wants a federal investigation into one of the most popular, ''Grand Theft Auto: San Andreas.''
Clinton, D-N.Y., is asking the Federal Trade Commission to probe how users of the game can access ''graphic pornographic and violent content'' for the game from the Internet.
In a letter dated Thursday to FTC chairwoman Deborah Platt Majoras, she also urged the agency to examine whether the game's rating of ''M'' for mature should be changed to an ''Adults Only'' rating.
The Entertainment Software Ratings Board, a self-regulatory ratings arm of the game software industry, is already investigating the issue.
New York's junior senator said it is time for the federal government to step in.
''There is no doubting the fact that the widespread availability of sexually explicit and graphically violent video games makes the challenge of parenting much harder,'' Clinton said in her missive seeking an FTC investigation.
The senator is also pushing legislation that would make it harder for young kids to get access to such content.
Even before her election to the Senate, Clinton spoke out against the amount of sexual and violent content available to children.
In March, Clinton delivered a speech to the Kaiser Family Foundation in which she called media sex and violence ''a silent epidemic'' among children, and sought federal research into how exposure to such graphic content affects young minds.
In that speech to media experts and child advocates, she singled out ''Grand Theft Auto'' as particularly harmful, saying it ''has so many demeaning messages about women and so encourages violent imagination and activities and it scares parents.... They're playing a game that encourages them to have sex with prostitutes and then murder them. You know, that's kind of hard to digest.''