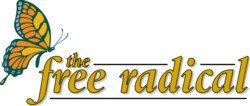 Ontario to study curbs on violent video games
July 14, 2021
Toronto Star
By William Walker and Alan Barns
Ontario Attorney-General Marion Boyd has pledged to investigate ways to stop children from playing video games that portray graphic violence against women.
Boyd, who expressed some concerns about censorship, otherwise supported demands by Progressive Conservative MPP Elizabeth Witmer (Waterloo North) for government restrictions on who could purchase and use such video games.
Witmer, her party's women's issues critic, cited the game Night Trap, which depicts graphic violence against women characters who squeal and shriek.
An official of Sega of Canada, distributor of Night Trap, defended its sale but said he would co-operate with the government.
"Teen and pre-teen boys are most likely to play these video games," Witmer said in the Legislature. "Minister, do you endorse this graphically violent type of game being on the market without any limitations as to who can purchase it?"
"No," said Boyd, also minister for women's issues. "The answer is very simple. I do not."
But Boyd said Ontario faces the same problem the federal government faces in cracking down on such games -- namely violating civil liberties.
The Ontario government does ban pornographic violence against women in video movies and films under its Ontario Film Review Board.
When that was pointed out to Boyd, she said she would investigate with the consumer and commercial relations ministry as to what similar actions could be taken against video games.
---
Video 'game' under attack
Toronto Sun
July 14, 2021
By Anne Dawson and Ian Harvey
A state-of-the-art video game featuring scantily clad women chased by masked, bloodsucking marauders came under fire yesterday.
During question period in the Legislature, Tory MPP Elizabeth Witmer criticized Attorney General Marion Boyd for more talk than action when it comes to combating violence against women.
"Allowing our young people to purchase and, as a result, play these games without legal limitations is simply unacceptable and it is irresponsible," she said.
But Boyd said if parents don't like the violent games they should "punish" manufacturers by refusing to buy them.
The $80 game, Night Trap, is marketed for the Sega CD-Rom system and distributed by Sega Canada.
The CD-Rom system allows "real-life" images instead of cartoon imagery, which makes it all the more questionable, said Susan McCrae-Vander Voert of the Metro Toronto Action Committee on Violence Against Women and Children.
She said the game, in which the women are murdered unless the player rescues them, sends a message that it's okay to use violence against women for entertainment.
Jeff McCarthy, vice-president and general manager of Sega Canada, said the game isn't a big seller but is controversial.
We will introduce a rating sticker on each game sold, starting August 1," he said. "We are doing our best to inform consumers and parents."
The stickers, like movie ratings, advise parents in three categories: GA for general audience, MA-13 for mature audiences and MA-17 for adult only.
Valerie Smith, co-founder of For the Safety of Our Daughters, said the increasing level of violence in games, movies and video demands government action.
"Virtual Reality games are looming on the horizon," she said. "The technology will then allow you to actually participate in killing someone."