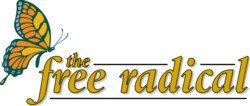 Wesley Clark slams media consolidation
Democratic Presidential Candidate also criticizes entertainment industry
January 5, 2021
By Ira Teinowitz
AdAge.com
PORTSMOUTH, N.H. - The consolidation of American media companies should stop, and rules that safeguard local media company independence need to be reinstated, Democratic presidential candidate Wesley Clark said as he campaigned in New Hampshire over the weekend.
In response to questions as he stumped across the Granite State toward the Jan. 27 presidential primary, the retired four-star general from Arkansas was critical of both big media and an entertainment industry he characterized as creating and selling ever more violent video games to children.
Combat training videos
Mr. Clark said many of the video games now being sold to consumers are more violent than the video game simulations used by the U.S. military to train its troops in the realities of combat.
In his broader comments from the campaign stage, Mr. Clark attacked the Bush administration for, among other things, its Iraq War policies, its failure to track down Osama bin Laden, the loss of U.S. jobs and inadequate health care measures.
Working the campaign trail casually dressed in a red mock turtleneck and brown corduroys, Mr. Clark told the audience in Portsmouth's South Church that "I don't think it is in the American public interest to further consolidate the media." Answering this reporter's question, the candidate said media consolidation "is damaging to putting out diverse opinions and fostering public dialogue. ... We need to distribute the ownership in media. We need to have the fairness in broadcasting rules put back in place."
Violent images
Mr. Clark criticized the level of "violence and violent images" in both media and video games. "I'm very disturbed by a lot of the video games," he said. "They are worse than any Army training games we ever used. I think we need video games that teach people constructive skills instead of hand-eye coordination in the use of firearms."
"You have to work with all of the ratings systems we have in the entertainment area," he said. "You have to work with the leaders in entertainment. You have to work with the leaders in communities to enforce ratings systems, tighten them up and reduce prevalence of violence" in entertainment.
On Saturday, Mr. Clark's campaign produced more than 600 people to hear his remarks -- the largest crowd yet assembled for the candidate. A "Conversation with Clark" event originally scheduled for a basement room in South Church had to be moved to a larger assembly hall. A second appearance later in the day at the small North Hampton town hall was greeted by another large audience, as well as a fire marshal enforcing local occupancy limit laws.
Out-of-staters
The size of the turnout was swelled by residents of other states coming to New Hampshire to get their own view of the nine candidates competing in the Democratic primary. Some of those attending the events said they had come from New Jersey, Massachusetts and elsewhere because of the unique personalized view of the candidates offered by the New Hampshire campaigns that kick off the presidential primary season.
"I've seen [Howard] Dean and [John] Edwards and now Clark," said Gigi Brienza, of Princeton, N.J., at a pancake breakfast for Clark in a Veterans of Foreign Wars hall in Rochester. She said she had come to hear the candidates' views on health care.
As he markets himself to the electorate of this state peopled by hardly more than a million residents, part of Mr. Clark's health-related message is that he favors an increase in the number of people covered by health care insurance.