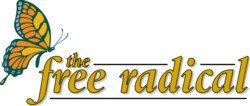 Ontario targets games, mines and automobiles
Budget offers various incentives
March 24, 2021
Globe and Mail
By Greg Keenan
TORONTO -- Ontario doled out a tiny tax break to corporations yesterday and targeted several industries -- including auto makers, the entertainment sector and the mining industry -- for a dollop of assistance.
The Ontario budget revealed the province will move up a reduction in the capital tax before eliminating it in 2010, double the rebate it gives to purchasers of hybrid vehicles and provide a tax break for Ontario-based video game developers.
"A competitive tax system is essential to attract business investment and encourage economic growth," Finance Minister Dwight Duncan said.
Mr. Duncan pointed out, however, that high oil prices, rising interest rates and the strong Canadian dollar are expected to dampen economic growth in the province this year, to 2.3 per cent from an estimated 2.7-per-cent rate last year.
Those same factors have battered the manufacturing sector, with mill closings in forest products towns across the province and plant shutdowns at several auto parts makers.
The government missed an opportunity to address some of the problems the manufacturing sector is facing, said Ian Howcroft, vice-president of the Canadian Manufacturers and Exporters. "We lost 32,500 jobs in the manufacturing sector in January; those are high-paying, highly skilled jobs that will not come back without action on the part of all stakeholders, including government."
The rise in the value of the dollar alone is expected to dampen corporate profits this year, cutting profit growth to 3.8 per cent from 14.1 per cent in 2004 and an estimate of 6.2 per cent for last year.
None of the promised assistance for business amounts to major spending, but is targeted at innovation or research and development.
The capital tax will fall to 0.285 per cent next year from 0.3 per cent for most corporations.
The tax credit for hybrid vehicles, which will jump to $2,000 from $1,000 for vehicles delivered beginning today, is aimed at a growing segment of the auto market.
Auto makers have been pushing governments to increase the break they give buyers of hybrids, which are a key part of the industry's strategy to reduce greenhouse gas emissions under an agreement reached with the federal government last year.
"That's great news," said Stephen Beatty, managing director of Toyota Canada Inc., which offers three vehicles with hybrid engines and will introduce two more this year. Toyota's best-seller is the Prius sedan, which has a base price of $31,280.
Three other auto makers offer hybrid vehicles, which combine electric motors and regenerative braking -- energy derived from the act of braking -- with an internal combustion engine to improve fuel economy and reduce emissions.
By the end of the decade, Ford Motor Co. of Canada Ltd., will be installing hybrid engines in two new sport utility vehicles that it will begin assembling at its Oakville Assembly Complex in Oakville, Ont.
Finance ministry officials estimated that about 1,500 hybrids will be sold in Ontario this year, but that number is expected to grow dramatically by the end of the decade as more vehicles become available.
For the entertainment industry, the government will establish a $7.5-million fund to promote co-operation between entertainment companies and an enhancement of the Ontario interactive digital media tax credit, which is aimed at video game developers.
Ontario is well-positioned to take advantage of what is expected to be dramatic growth in video game development by the end of the decade, the budget said.
Canada is already home to the two largest game development studios in the world, thanks in part to generous tax policies in two other provinces. California's Electronics Arts Inc. and France's Ubisoft Entertainment SA employ more than 1,000 each in Vancouver and Montreal, respectively. Ubisoft, which creates the Tom Clancy games, is doubling operations in Quebec, where the government has given millions of dollars of support.
Developers in Ontario have been lobbying for tax rules to match B.C. and Quebec.
Rob DePetris, vice-president of finance at Silicon Knights in St. Catharines, Ont., said firms will now receive a tax credit of between 20 and 30 per cent of their salary costs. "We're quite pleased with what was in the budget. But it still doesn't go anything near matching Quebec."
In the mining sector, the government will provide $10-million to Laurentian University in Sudbury to help launch a Centre for Excellence in Mining Innovation.
In another attempt to target innovation, the government will provide $100-million to the Perimeter Institute for Theoretical Physics in Waterloo, Ont., and the Institute for Quantum Computing at the University of Waterloo.