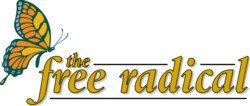 Hollywood violence targets kids
Showbiz woos younger adults to violent material
Variety.com
September 11, 2021
By Pamela McClintock
WASHINGTON -- Hollywood is bracing for a political firestorm upon the release today of a Federal Trade Commission report charging that the entertainment industry purposefully markets violent, adult programming to audiences under the age of 17.
The most sensational part of the report is expected to be internal studio memos collected by the FTC indicating that marketing departments in the movie, videogame and music industries intentionally tried to woo younger audiences to watch violent material. Insiders said the report concludes that nearly two-thirds of R-rated movies studied by the FTC had marketing plans targeted, at least in part, to children. The Senate Commerce Committee is scheduled to meet on the subject Wednesday.
Report, while not calling for legislation, could well draw a controversial line in the sand by sternly suggesting that the entertainment industry police itself through a universal rating system and sanctions. The FTC may also set a new standard by asking the entertainment industry to refrain from advertising in publications and on television broadcasts for which 35% or more of the audience is 17 or younger.
Such a change would have a substantial impact, according to one studio executive. "Quotas are dangerous," the exec said.
No one knows specifically what will come out of the committee hearings; in fact, it's not even clear who's going to show up. Motion Picture Assn. president Jack Valenti has agreed to appear at the hearing. But the only studio exec to confirm an appearance is Stacey Snider, chairman of Universal Pictures Motion Picture Group.
Perhaps as a result of the slim Hollywood showing, the committee on Friday announced that it is counting on appearances from Miramax co-chairman Harvey Weinstein; Sony chairman-CEO John Calley; 20th Century Fox president Jim Gianopulos; DreamWorks principal Jeffrey Katzenberg; Paramount Pictures chairman Sherry Lansing; Warner Bros. chairman-CEO Barry Meyer; and MGM Pictures president Michael Nathanson.
Election year interest
The report and the special hearing, which was called by Commerce Committee chairman Sen. John McCain (R-Ariz.), would receive widespread attention under any circumstances, but with the presidential race in full swing, media interest will likely be off the charts.
FTC spokesman Eric London declined to comment on specifics of the report, the product of a yearlong investigation ordered by President Clinton. He said the study would be noteworthy for "the light that it sheds on how this kind of entertainment material is marketed by the industry itself,'' London said.
Sen. Joseph Lieberman of Connecticut, the Democratic candidate for vice president, changed his campaign schedule to fly to Chicago so he and Democratic nominee Al Gore could appear today on television interviews, campaign officials said, to discuss the FTC report. Lieberman, a fierce critic of popular culture, will likely testify. McCain, a high-profile political player, has been insistent that top-level studio execs be made to appear; marketing executives just won't do. "Everybody is in a jam. You kind of look bad if you don't show up," one Hollywood insider said. It's doubtful, however, that McCain will get his way with the studio execs. Subpoenas could be issued by the committee, but the short turnaround makes even that process difficult.
Rosen RSVP's
RIAA president Hilary Rosen has agreed to testify at the hearing, as have several record company execs, including BMG president-CEO Strauss Zelnick and Artemis Records president Danny Goldberg. Also testifying will be reps of the videogame industry. McCain is expected to open the hearing by stating that there are no allegations that the entertainment industry is breaking any laws. Rather, McCain is likely to request -- once again -- that the industry do a better job of policing itself.