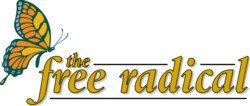 B.C. Calls For National Strategy To Counter Media Violence
NEWS RELEASE
Ministry of the Attorney General
Contact: Cindy McKinney
(250) 356-6961
September 7, 2021
VICTORIA - British Columbia will ask Canada's justice ministers for a national strategy to counter child and youth-targeted violence in the media, Attorney General Andrew Petter said today.
"Recent studies have shown that media violence desensitizes children and youth to real violence and can condition them to accept violence as a normal and legitimate means for resolving disputes," said Petter.
"Given the surge of high-tech images aimed at children, and the convergence of computers, television and the Internet into a single technology, we need to identify the sources and types of violence to which young people are exposed. A national action plan is needed to increase public awareness and counter the adverse impacts of media violence upon children and youth."
Petter will raise the issue next week at a meeting of Canada's justice ministers in Iqaluit, Nunavut. B.C. will also ask other governments to follow the province's lead in developing a classification system for video games.
"We are determined to protect children and reduce violence in our society," said Petter. "Developing a video game classification system in B.C. will give parents the information they need to decide what is appropriate for their families."
At the meeting, B.C. will propose other measures to protect youth, including action to prevent children from being preyed upon by pimps and sexual predators, and from being recruited into criminal activity by youth gangs.
"I am especially concerned about the need to stop sexual predators from contacting children through the Internet," said Petter. "In the same way new technology is exposing more children to violent imagery, the Internet is giving criminals greater access to children and youth they aim to exploit."
Petter will also be seeking Criminal Code changes that reflect B.C.'s determination to be tough on serious crime. He will push for the elimination of conditional sentences for high-risk violent offenders and renew B.C.'s call for a national dangerous offender registry.
In addition, B.C. will argue for more equitable federal funding for the province's justice system and will seek increased federal support for legal aid, fighting organized crime and filling RCMP vacancies.