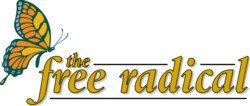 A first: violent video game gets R rating
Banned in New Zealand, game features intense images of blood and gore
March 3, 2021
Toronto Star
By Rita Trichur, Canadian Press
The Ontario government took the unusual step today of slapping a Restricted rating on a popular video game that is notorious for its intense images of blood, gore and death.
Manhunt, already banned in New Zealand, features violence and gore as the player assumes the persona of a death-row inmate who escapes and kills his enemies. Top scores are earned by turning up the terror - a quality that although enticing to fans, was a factor in its R rating.
"If you've seen this video you realize, quite frankly, it's really disturbing," said Ontario Consumer Minister Jim Watson.
Watson said it's the first time the province has placed an R rating on a video game. In Manhunt's case, he added, it's an attempt to keep the "vile and violent" game out of kids' hands.
"Some of the graphics that I was shown should alert parents that this kind of a video is for older children," he said.
"I've never seen anything like it before."
The R rating means no one younger than the age of 18 can legally buy or rent the game, which is played on Playstation2, Xbox and personal computers. But online versions escape the new rating because regulating the Internet is outside provincial jurisdiction.
Any under-age person who buys or rents the game now risks a maximum fine of $25,000 or up to one year in prison. Anyone selling Manhunt to minors also faces fines as high as $100,000 under the Theatres Act.
The R rating was applied by the Ontario Film Review Board - an arm's-length agency of the Ministry of Consumer and Business Services - after its panel reviewed the game, in part because of complaints by parents, said board chairman Bill Moody.
The board normally accepts the video game industry's voluntary classification system as determined by the New York-based Entertainment Software Rating Board.
Manhunt was originally given a Mature rating by the New York board that pegged it as suitable for those 17 and older.
However, the voluntary U.S. rating isn't enforceable; it's merely a suggestion to parents, said Moody.
"We felt the only way we could control the thing was to put the R rating on it," Moody said, shrugging off suggestions of censorship.
Manhunt's publisher, Rockstar Games, a subsidiary of New York-based Take-Two Interactive Software, Inc., issued a brief statement saying it would fight the classification.
"Rockstar Games is appealing the decision with the Ontario Film Review Board," the company said in a press release emailed late today.
In British Columbia, a similar rating move targeted another game by Rockstar, Grand Theft Auto, according to Cathy Wing of the Media Awareness Network.
Grand Theft Auto was also deemed restricted in British Columbia because of its violent content, Wing added.
However, she said, harsher ratings only go so far in keeping games out of young people's hands. In fact, said Wing, only 21 per cent of parents actually check a game's rating system.
"The main problem is there is such easy access to games and it's really important that parents understand what their kids are playing, " Wing said from Ottawa.
Despite the game's coarse content, Manhunt's fans eat it up, with some bragging about their bloody feats in dedicated online chat rooms.
In one forum, a player identified as InterFan enthusiastically called Manhunt "the scariest game ever." Another devotee named BoB added: "It's filthy and hardcore and I (expletive) love it!"
In the game, the player takes on the role of James Earl Cash, a death-row inmate. Instead of being executed, he is kidnapped and thrown into a freakish world of psychopathic gangs.
Although the game has some puzzles, the main objective is to kill the enemies encountered by Cash. Extreme violence - the deaths become gorier the longer the player holds down a game button - is rewarded by so-called "style points."
The violence is so explicit that it prompted a ban in New Zealand last December, where it was called "injurious to the public good."
Australia also considered a ban, but Ontario won't go that route, said Moody, adding the province has never banned a video game.
"We're not banning it all," Moody said, noting Manhunt's content is comparable to an R-rated film. "We're trying to protect our kids."
"Most parents, unfortunately, don't know what they've just given their kids for Christmas."