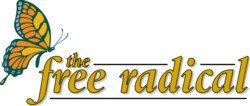 Aussies ban Canuck video game
February 15, 2021
Sun Media
By Steve Tilley and Norman de Bono
Australia has banned a London-made video game, featuring decapitations and dismemberments, as too violent.
Dark Sector, made by Digital Extremes, failed to qualify for a rating by Australia's Office of Film and Literature Classification, which means the game can't be sold there.
The board said Dark Sector is a "violent and sometimes gruesome game with a sinister storyline and ominous outcome.
"The violence and aggression inflicted upon the protagonist is of a high level, naturalistic and not stylized at all."
Michael Schmalz, chief financial officer of Digital Extremes, wasn't fazed. He called the Australian take on the product "one interpretation" of the game he said "is as violent as other, similar games."
"This is not a big surprise to us and I would say it is inconsequential," Schmalz said yesterday.
"It is a big-budget video game designed after a lot of focus testing to deliver the content and game-play experience players are looking for.
"It is game for a mature audience."
The company may consider altering and resubmitting the game in Australia, he added.
"If we feel it is in our best interests to do so, we will."
Set in a gritty, near-future world, Dark Sector casts players as a CIA operative armed with an arsenal that includes a three-bladed, Frisbee-like weapon that can be hurled at enemies. The weapon can slice off a foe's limbs or head before returning like a boomerang.
Due for release March 28, Dark Sector has been given a mature rating by the Entertainment Software Rating Board, which classifies games sold in North America.
The rating limits the game's sale to those 17 and older.
Australia's stiffest rating for a video game restricts sales to those 15 and older.
"Every country has its rules and regulations in terms of what content it will allow. We designed the game for a global audience, but we respect the opinion of the Australian market," said Schmalz.
The game can be played on Xbox 360 and PlayStation 3.
Digital Extremes is one of two Ontario game developers to get $500,000 each to develop video game prototypes.
The Ontario Media Development Corp. is giving them the cash so they can create prototypes for their games to showcase their ideas and attract financing to create games.
"At $35 billion in global sales annually, the video game industry is one of the fastest-growing business sectors," OMDC president and chief executive Karen Thorne-Stone said in a release.
The OMDC is an agency of Ontario Culture Ministry.
The other firm is Silicon Knights of St. Catharines.