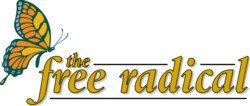 Kid video games targeted in rise in violent crime concern
October 17, 2021
By Christina Blizzard
Queen's Park Bureau
Consumer and Commercial Relations Minister Bob Runciman says he's looking at implementing a rating system for shoot-em-up video games.
Runciman, a former solicitor general, says that violent youth crime is on the increase and that, coupled with the recent school shootings in Colorado and Alberta, have made him more aware of the need to find the causes of
violence among young people.
"Clearly, it's a concern," Runciman said in an exclusive interview with The Sunday Sun.
"Violent youth crime is increasing and we are interested in looking at all possible sources and all the reasons why that is occurring and why these violent incidents are happening," he said.
Runciman said the framework is already in place - through the Ontario Film Review Board (OFRB) and the theatres branch of his ministry - to implement and enforce rating systems for video games.
He said that the video game industry already has a voluntary rating system in place, and this could be made mandatory, with enforcement from inspectors within the ministry's theatres branch.
"Hopefully, we could raise the level of concern so that legislators, parents and educators could take a more in-depth look at what we can do to control this," Runciman said.
The minister said he's heard disturbing stories from teachers about the affects violent video games have on young children.
Runciman says he has discussed the issue with OFRB Chairman Bob Warren and they are looking at ways to rate the videos so parents buying the games have some idea of the level of violence or sexual content that is included in the game.
He points out that stores selling videos are required to have a licence.
"We're looking at extending that requirement for anyone selling video games," Runciman said.