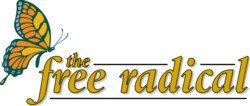 Violence against women
Over the past thirty years, violence against women has escalated in popular culture. The misogynist language of gangster rap music, which was introduced in 1987, has been embraced by most aspects of the mainstream entertainment industry – television, radio, movies, video games -- and even by companies outside the entertainment industry.
Chrysler, for instance, used Snoop Dogg (Calvin Broadus), in one of their commercials, although his misogyny was a matter of public record. Broadus had, in fact, appeared on stage at an MTV awards show with two women in dog collars and leashes. In spite of this, Lee Iacocca, past chairman of Chrysler, who appeared in the ad with Broadus, called him a "good kid".
While violent rappers and their music companies are responsible for the misogynist products they produce, no one forced other companies to jump on the band wagon. They did so for profit. There's money in misogyny.
Another example: a Canadian company, Bell Mobility, introduced a line of ring tones called "PimpTones" that featured abusive language and threats of violence. When challenged, their defence was that the pimp motif reflected in the ringtones was "a huge phenomenon" in pop culture. Their spokeswoman said, "There are mainstream TV shows and products that use that language. It's a big part of the culture these days."
Indeed it is. Forty years ago, women protested being called "girls" -- now we have to protest being called "whores" and "bitches". No one could call that progress.
Girls and young women are paying a heavy price for the commercial success of misogyny. Two studies of violence in Ontario schools showed that sexual harassment and sexual assault are occurring at "alarming rates". A Toronto Star reporter interviewed girls from 5 area high schools following release of one report and found that girls are routinely subjected to a barrage of misogynist comments, many of which are lifted straight from popular culture.
Much of the blame for this poisoned social environment can be laid at the feet of politicians who have done nothing to curb the spread of misogynist expression in Canada. For instance, unlike other vulnerable groups, women were, until December 2014, excluded from the protection of the Criminal Code hate propaganda law. The law has just been changed, after decades of lobbying, and comes into force in March 2015. See the Hate Propaganda section for details.
There are regulations under the federal Broadcasting Act that prohibit the broadcast of abusive comments and images based on sex, but laws are only as good as their enforcement, and the CRTC, the federal broadcast regulator, doesn't do a good job of protecting women and girls from the broadcast of misogynist material. See the Howard Stern and Bell Canada sections for examples of this failure.
As far as human rights legislation goes, a complaint filed with the Ontario Human Rights Commission against HMV Canada Inc. over the sale of hate rap, resulted in no action being taken by the Commission. They actually acknowledged that the material in question was misogynist, but they declined to take action as long as the hate material was sold in a tasteful manner. Indeed.
This section contains information on violence against women in popular culture, along with links to other sections that provide more detail.