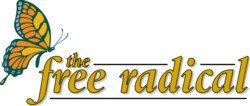 Director defends Cannes film's brutal sex scenes
May 8, 2021
The Times, London
By Dalya Alberge
A leading French film director insisted yesterday that a movie showing brutal sex scenes, cannibalism and close-ups of ejaculation was neither controversial nor shocking.
Claire Denis's Trouble Every Day has been selected for the Cannes Film Festival, which opens tomorrow, and stars Beatrice Dalle and Vincent Gallo. It focuses on two parallel love stories in which the partners cannot reach sexual fulfilment in their relationships.
The publicity material promises "an obscene pile-up of post-coital carnage". One character, a medical researcher, has a girlfriend (Dalle) with such an insatiable desire for sex that he has to imprison her. In her hands sex leads to a man's death.
One graphic scene reflects Gallo's character's frustration that he cannot have sex because he knows the consequences. Audiences will see him masturbating in close-up. He then has frantic sex with a chambermaid, apparently eating her to death as they make love. Another scene shows Dalle imprisoned in her house. She has sex with one of two teenage burglars who happen to break in. Suddenly the boy lets out a scream and blood spurts from his eyes and mouth.
After a recent preview one member of the audience said: "There are scenes where you really do want to look away."
Ms Denis said: "I don't set out to shock. That's not my way of doing things. I don't think it's explicit." She dismissed the suggestion that a character is eaten in the film. "It is how a kiss becomes a bite," she said.
She said that the film was inspired by a childhood dream in which her mother tucked her in and devoured her with kisses "because my skin has a milky aroma and because she can feel herself suddenly becoming an ogress once more".
She feels that the subject is topical in a society where "contraception and medication have already fundamentally altered the way in which mankind sexually interacts". Her film sets out to pick up on "the latest sensations surrounding Viagra, cloning, GM food . . . the ethical implications of such scientific advancements . . . the damage already done to the human race, both psychologically and physically".
Ms Denis is barely known in Britain although her film Beau Travail was hailed as "one of the most potent movies to come out of France in recent years". Another critic said that she was "probably the most consistently exciting director in France at the moment . . . certainly the one who does most to undermine the image of French art film as vaporous and talky".
Cannes is no stranger to controversy. In 1996 Crash won a special prize despite its violence and sexual content. At that year's festival, which took place not long after the killings in Dunblane and Tasmania, the actor Dustin Hoffman attacked film-makers who rely on violence, saying: "Are we really saying that screen violence doesn't have anything to do with these massacres?"