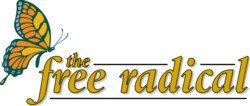 Set on fire, shot, raped
Welcome to prime time
December 10, 2020
Globe and Mail
By Catherine Dawson March
A stay-at-home stripper has her throat slit while performing via webcam; women are paralyzed by spider venom, unable to fight back against the rapist, who then murders them; a woman is killed with a nail gun; unseen forces pull a woman to the ceiling, she bleeds profusely and then spontaneously combusts; a woman is violated by aliens, then found naked in a swamp (but we don't get a look at the guy who was abducted with her). And as if that's not enough, a woman's head is found inside a newspaper box; there's a snake coiled inside her mouth.
Those are a few highlights from this TV season. (That head-in-the-newspaper-box is actually a repeat of CSI from last year, but it was just too fantastic to leave out of the November Sweeps.) Makes you long for the eighties, when the violence of The A-Team was shocking and Daisy Duke's short shorts were risqué. Never mind back in 1952, when Lucy Ricardo couldn't even call herself pregnant. This season, pregnant women were attacked by hairy creatures that ripped out their unborn children.
Damsels in distress have always been a part of storytelling, but lately the distress has been excessively gruesome and excessively excessive.
The popularity of forensic series CSI and its spinoffs, CSI: Miami and CSI: New York -- TV shows that manage to nab elusive young male viewers -- may be why. Other networks are trying to capture a fraction of CBS's CSI success (all three shows combined draw around 60-million U.S. viewers). New series need to stand out and one sure way is sexing up the violence.
"It's a shorthand way of grabbing somebody's attention," says Chris Haddock, creator and writer of Da Vinci's Inquest (now Da Vinci's City Hall). Two years ago, he was working in Los Angeles writing and producing the CBS drama The Handler. "There are pressures to introduce more violence. They are subtle [pressures], but they are there," he says.
"I was reading some of the stuff that was being made on another television show. I remember a description of an opening scene -- it was the slaughter of a couple of women in a disco, and then the police come in. In the script it was described: 'Even in death, her beauty shone through.' It's cheesy, noirish stuff but they're actually sexualizing death deliberately," recalls Haddock.
Can Canadian TV claim a higher moral ground?
Haddock points to the early seasons of Da Vinci's Inquest when his "women-in-jeopardy" storylines were based on Vancouver's own missing-women case. "I write about women who are in real jeopardy and try to find a real social context for it," he says. "We also have movies about the international sex trade [CBC's Sex Traffic] that put the whole issue into a real context and that's something I don't think we should discourage."
Another difference for Christina Jennings, president and CEO of Toronto's Shaftesbury Films, is her company's effort to make their shows as believable as possible. On Shaftesbury's medical-investigation series ReGenesis, for example, the characters wear jeans and sneakers to crime scenes, not high-heeled boots and push-up bras. "We try and make sure it looks real as opposed to going for the glamorous Hollywood look," says Jennings. "American television is out for shock value and I think that creatively we're always looking for more intelligence."
Well, maybe some of us. Canadians watch lots of American TV -- what other choice do we have? With 3.8-million Canadian viewers, CSI is CTV's No. 1 show; in fact, all of CTV's top-10 shows come from the United States. Global's most-watched series are also American: Survivor, The Apprentice, Prison Break and House.
John Pungente is executive director of the Jesuit Communications Project and heads the Canadian Association of Media Education Organizations. To keep his TV lectures current, he watches three to four shows a night. He's also noticed an increasing amount of women-in-peril storylines on the small screen.
"You have to look at the demographic," he says. "If the demographic you are aiming at is the 18- to-35-year-old male, they don't want to see men in danger."
More women than men watch TV and surprisingly, that doesn't change where crime shows are concerned. In both the U.S. and Canada, for example, 60 per cent of CSI's audience is female.
But if the misogyny is supposed to be a turnoff, then maybe that's why the nastier of this year's new series, Killer Instinct (the spider killer), Supernatural (woman spontaneously combusts) and Invasion (woman probed by aliens), aren't landing in the overall top-20 list. Night Stalker (pregnant women having their babies ripped out) has already been cancelled. Only Criminal Minds occasionally limps onto the top-20 chart some weeks.
The fickle young male audience so many advertisers long for is usually too preoccupied with other distractions to watch TV -- they're hooked on computers and their iPods. More than anything, they're playing video games, which leads television producers to simplistically conclude that their programs should emulate gaming -- and its misogyny and violence.
"There's an inseparable link now between the type of content you see in video games and what you're starting to see in motion pictures and TV," says Tim Winter, executive director of the Parents Television Council, a conservative U.S. watchdog group. In fact, video games aren't just influencing narrative, they are the storyline. Last month, CSI: Miami and Killer Instinct portrayed amoral gamers going off-line and into the streets, scoring points by killing real people.
The Council is vocal about what it doesn't like on U.S. television, especially if it airs in the "family hour" before 9 p.m. In 2003, for example, it was responsible for 99.8 per cent of the 240,000 complaints made to the Federal Communications Commission (FCC), the U.S. broadcast regulator. It drives the Council crazy that CSI, now in syndication, airs on network TV in many U.S. markets at 6 p.m. (In Canada, syndicated episodes are only on cable, no earlier than 8 p.m.)
Winter used to work at NBC and once led MGM's on-line and video-game division, but he followed a different pursuit when he became a parent. He says television is leaning toward the misogynist influence of games like Grand Theft Auto and Halo. "Sexual violence is something we track very closely. It's something we see much more played out, especially with the CSI-type of program." He also took particular offence to the Frankenlaura episode of the plastic-surgery series Nip/Tuck that ran last month. In the episode, a man sews together a cadaver sex toy, starting with the decapitated head of his sister.
"The envelopes are not being pushed, they're being shredded. Once you break a taboo on broadcast television or on cable, it's the writers' and producers' licence, they believe, to push it even further," says Winter.
CSI executive producer Carol Mendelsohn vehemently disagrees with the Council's assessment. "Somebody has to die [in each episode]," she says, "We never approach a story about what's going to sell, what's going to titillate. We start from the standpoint of what's a good television story." Mendelsohn is one of three female writers on CSI (the other five are men).
"Nobody keeps score, but once in a while somebody will say 'One of our victims last week was a woman, let's not go with another young woman.' "
Regardless of the creators' intent, Winter's big problem with showing such sexualized violence on network prime time is that "there is some sort of validation that goes on with television. If you see it on TV, then it must be more normal than one would first think."
Others agree. "We continue to think of television as mere entertainment. There is nothing mere about it," notes McMaster University professor Imre Szeman. "We have to see popular culture as one of the most important places where we learn about our society."
The problem with that, Szeman says, is that when TV shows treat women badly, it helps shape social attitudes of men toward women and women toward themselves. "There is no way around this," he concludes.
"Women-hating is rampant on television and made so common as to be banal," says Ann Simonton, who founded Media Watch in California 21 years ago to combat the problem.
"[Networks] continue to ramp up the level of sexism, but what's disheartening is that the public doesn't respond in any kind of new way with any objections to it. We've become habituated to it."
She points a finger to the growing legitimization of pornography as a reason why women may not turn the channel when confronted with misogynistic violence. She calls it "a climate of acceptability."
"[Pornography] is being reflected in popular culture, it has become normalized in fashion, ads in magazines. So, we're not very shocked when we see the sexualized violence in television shows. We've come to expect it and are finding ourselves entertained by it."
Oddly enough, some say a clampdown on sex and pornography might be partially behind the growing TV violence.
One theory for the recent trend reaches back to Nipplegate. Last year, Janet Jackson's "wardrobe malfunction" during the Super Bowl half-time show led to a public uproar and a hefty fine for CBS from the FCC. If TV shows can't flash a little flesh, they'll grab attention with violence. And the sexier the violence the better.
Some writers and producers argue that a number of empowering prime-time women -- on shows such as CSI, Bones, Commander in Chief and even Desperate Housewives -- counteract any scantily clad sins. But that's not an argument that washes with Maurice Yacowar, a professor at the University of Calgary and author of The Sopranos: Analyzing Television's Greatest Series.
"You have these cutting-edge female investigators, are they plain women or beautiful women?" he asks. "It would be different if the female president was [a woman who looked like]Janet Reno . . . instead of Geena Davis."
When Pungente watches TV, he makes a point of noticing when women get the upper hand. "It looks as if they are trying to redress the balance," he says. He cites examples from Surface, Lost, CSI, Commander in Chief, Boston Legal and even HBO's brutal historic drama Rome, from which he remembers: "There was a male rape scene, they didn't spare anything. It wasn't as graphic as the female rape scenes, but graphic enough.
"When television does its best, it really can be good and interesting and exciting to watch. But, most of the time," sighs Pungente, "it doesn't." Print this article