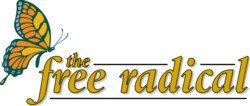 Articles on violent film, Baise Moi
---
Film board weighs in
Toronto Star
November 17, 2020
Ontario filmgoers will not be able to see the controversial French film Baise moi, which follows two women -- played by porn stars --on a sex and violence spree in France.
A ban was upheld earlier this week by the Ontario Film Review Board. All films must be submitted for classification by the panel before they can be distributed in the province.
"We have the power to censor," said the board's chairman, Bob Warren, "though most of what we turn down is the adult sex product.
"The kind of stuff that's portrayed there, an explicit rape scene for example, that's certainly something we would not allow in the adult sex area either," said Warren.
The film was given a special restricted designation in British Columbia, but exhibitor Famous Players pulled it in Quebec after an enraged audience member stormed the projection room and damaged the print.
---
Film ban upheld in Ontario
Globe and Mail (R2)
Friday, November 17, 2020
By Shlomo Schwartzberg
Baise-Moi has lost its appeal to the Ontario Film Review Board, which refused to approve it for showing in Ontario.
The sexually explicit and violent French film, which centres around two women's killing spree across France, was banned because of its "extremely deleterious psychological impact on the visceral [level]"; and because of its "frequent and prolonged violence, in tandem with explicit [sexual] activity, including a brutally violent and explicit rape scene," among other reasons given.
---
Baise-Moi pulled after violent incident at Parisien
Montreal Gazette
October 18, 2021
By Brendan Kelly
Controversial French flick Baise-Moi is set to be pulled from local theatres by Famous Players days after company officials say an enraged movie-goer attacked the projector and made off with a tattered copy of the film.
As a result, the distributor of Baise-Moi - titled Rape Me in English - is accusing Famous Players of censorship, but representatives from the Toronto-based theatre chain deny the decision to pull the picture is linked to the unusual event at the Parisien Cinema. A spokesman for the chain says the film has simply run its box-office course.
According to Famous Players, during the last screening of Baise-Moi Saturday night at the Parisien, a furious patron was seen storming into the projection booth - which was empty at the time - knocking over the projector, and ripping the film from the machine. He was next seen running into the lobby of the Ste. Catherine St. theatre where staff were told that if they ever played the film again, he'd bomb the cinema. Finally, he was seen leaving the theatre on a bicycle with a film reel under his arm. Famous Players said the police were called, but no arrests have been made.
Directed by Virginie Despentes and Coralie Trin Thi, Baise-Moi is a provocative slice of hard-core sex and explicit violence, spiced up with a kind of punk-rock in-your-face feminism. It stars a couple of porn-film veterans in an X-rated tale of two women on a wild sex and killing spree. It was yanked from theatres in France in July after only three days due to problems with the French censors and it has provoked controversy everywhere it has been screened since. Time magazine critic Richard Corliss called the film "serious and original," but most of the Montreal reviews were scathingly negative.
Armand Lafond, executive director of Remstar, the film's Montreal distributor, said he was told Monday morning by Famous Players that Baise-Moi would end its run tomorrow, a decision that left him fuming.
"I believe there was still some life in the film," he said. "It sets a dangerous precedent." He said he believes that Famous Players, part of the multinational Viacom, pulled Baise-Moi as a result of the incident at the Parisien during the weekend, and he's not pleased that the chain is willing to give in so easily to threats of violence.
But Famous Players says it was purely a business decision. For a small indie European film, Baise-Moi has done well at the box office, garnering close to $250,000 since its release here on Sept. 15, but it is no longer selling that many tickets.