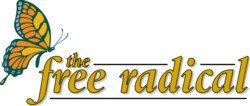 Eminem
In October 2000, in an attempt to have the misogynist rapper, Eminem, prevented from performing at Toronto's SkyDome, I filed a complaint with the Toronto Police Services Hate Crimes unit, alleging that his lyrics contravene the hate propaganda section of Canada's Criminal Code. Michael Bryant, a Toronto-area MPP and the Liberal Attorney General critic, took up the issue, held a press conference at Queen's Park, and urged the provincial Attorney General, James Flaherty, to take action against Eminem.
Mr. Flaherty did, in fact, contact federal Immigration authorities, but no action could be taken because, at the time, women were excluded from the protection of Canada's hate propaganda law. At the left is a picture of Eminem as he appeared on stage at SkyDome.
Mr. Flaherty also wrote to the federal Liberal Attorney General, Anne McLellan, urging her to change the law to protect women. She did not. The courage shown by Messrs. Bryant and Flaherty was impressive, considering the controversial nature of the issue and Eminem's status as an international star.
Unfortunately, their commitment to the issue did not follow them into their subsequent political positions. Michael Bryant became Ontario's Attorney General under the Liberal government, where he did not pursue the legislative change. Jim Flaherty is now a senior federal cabinet minister with the Conservatives, where he does nothing while his party repeatedly blocks efforts by various Liberal MPs to have the law changed to include women. Click here for more info on this.
Subsequent to the action taken by Ontario politicians, Eminem was warned by justice officials in other countries (e.g., Australia and Britain), to obey their laws or risk the consequences.
At the 2009 MTV Music Awards, a supposedly staged incident took place between Eminem and Sacha Baron Cohen appearing as his "Bruno" character.
Bruce Kirkland of the Toronto Sun summed it up very well -
"It couldn't happen to a nicer creep. When Sacha Baron Cohen framed Eminem's face with his naked butt cheeks at the MTV Movie Awards, he turned the misanthropic, misogynistic and homophobic jerk into a laughable loser."
Bruce Kirkland, Toronto, Sun, June 7, 2021