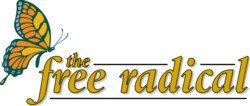 Province wants rapper kept out
His lyrics: 'Bleed! B---- bleed! Bleed!'
National Post (A1)
Toronto, Ontario
October 26, 2021
By Robert Benzie
TORONTO - Ontario's Attorney-General wants Eminem, the Michigan rap star whose profane, misogynistic songs have topped the pop charts, barred from entering Canada and performing tonight at the SkyDome.
Jim Flaherty instructed his deputy minister to contact senior officials in the federal Immigration and Justice departments to determine whether the Grammy Award-winning rapper should be allowed into the country.
"That's an indication of our concern with respect to his advocacy of domestic violence," Mr. Flaherty said. Mr. Flaherty pounced on the Eminem issue after Michael Bryant, an opposition Liberal MPP from Toronto, raised it.
"I personally don't want anyone coming to Canada who will come here and advocate violence against women," Mr. Flaherty said.
"The lyrics are shocking and disgusting and I would hope that people in Ontario who agree about the evil of domestic violence would not support this person financially by either going to his concert or letting their children go to his concert or buying these CDs that have these lyrics on them."
Eminem, whose real name is Marshall Bruce Mathers III, has sold millions of albums by pushing the boundaries of good taste with gratuitous lyrics designed to offend.
In the song Kim, Eminem sings of killing his estranged wife, Kim Mathers, and dumping her body in the trunk of a car. It also features images of children with their throats slit.
"Now bleed! B----, bleed! Bleed! B---- bleed! Bleed!" the song concludes. In Kill You, he rails against those who would censor him for expressing his views.
"Slut, you think I won't choke no whore 'til the vocal chords don't work in her throat no more? These motherf---ers are thinkin' I'm playing, thinkin' I'm sayin' the s--- 'cause I'm thinkin' it just to be sayin' it."
Eminem's latest record, The Marshall Mathers LP, has sold seven million copies.
Mr. Flaherty acknowledged it was unlikely Eminem can be stopped from taking his much-hyped "Anger Management Tour" to Toronto tonight or to the Molson Centre in Montreal tomorrow.
"Unfortunately, the hate propaganda section of the Criminal Code ... proscribes hate propaganda against certain identifiable groups [but] women are not one of the identified groups," Mr. Flaherty said.
Eminem could not be reached for comment, but Lani Fumerton, a spokeswoman with Universal Music, said the company was aware of the situation and was standing behind the artist.
Eminem, who was charged last June with assaulting a man he saw kissing his former wife, has played several times in Canada, apparently without incident.
However, the 27-year-old performer has been the subject of a complaint to the hate crimes unit of the Toronto police.
Valerie Smith, an anti-violence advocate, said she called police after hearing some of Eminem's songs. "This guy is just a low-rent, garden-variety hatemonger," Ms. Smith said.
Detective Rob Cooper, of Toronto police, said Eminem cannot be charged with any crime.
"It might be objectionable, but he hasn't done anything to break the law as it now stands," said Det. Cooper, who investigated Ms. Smith's complaint and forwarded his findings to the provincial Ministry of the Attorney-General.
Meanwhile, Mr. Bryant, the politician who put the matter on the agenda at Queen's Park, said he would like to see admittance to this evening's concert with Eminem and Limp Bizkit restricted to those 18 years and over.
He also suggested the CDs of such artists not be sold to minors.