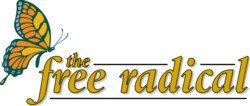 Activist sparked movement to ban rap artist
Rapper Eminem can thank Valerie Smith for the front-page coverage that he received on the day of his Sky Dome concert. On Oct. 4, Smith wrote to the Toronto police hate crimes unit, calling for use of hate-propaganda laws against the U.S. performer for promoting hatred and violence against women.
Toronto Star
October 27, 2021
By Susan Walker
The letter bears no logos, no association's name. It didn't need to.
Ontario Attorney-General James Flaherty received a copy, and responded this week by asking Ottawa to keep the singer out of Canada.
Smith, co-founder of the Coalition for the Safety of Our Daughters and former volunteer for Canadians Concerned About Violence in Entertainment (C-CAVE), has been what she calls ``a free radical'' for a year - a one-woman operation against media depictions of violence against women.
She works as an executive assistant for the Elizabeth Fry Societies, which help women in conflict with the law.
On her own time, Smith writes letters, raises complaints and joins with others to stop the proliferation of violence against women in movies, songs, television and radio.
She has appeared before the Canadian Radio-television and Telecommunications Commission, and she's hounded video distributors.
She has complained about so-called slasher videos, radio host Howard Stern, rocker Marilyn Manson and the broadcast of O.J. Simpson movies. Smith hasn't yet met the enemy she's afraid to take on.
Six months ago, she downloaded Eminem's lyrics off the Internet.
She mimes her wide-eyed response.
``They were just so blatant,'' she says. ``Nothing they do shocks me anymore, but they do surprise me.''
She opens a thick file on the Michigan rapper and pulls out an article about a 1992 Supreme Court of Canada ruling that lets courts ``read in'' words missing from laws designed to protect or benefit the disadvantaged.
She wonders why they can't read gender into the hate propaganda law.
Smith, 49, single and childless, is not motivated by religious beliefs. She calls herself an atheist. She has no political affiliations. She isn't collecting donations for her cause or signing up members. She's never been a victim of violent crime, nor is she related to one.
Her awakening to society's acceptance of violence against women came with the Montreal Massacre in 1989, and the reaction of boys who ``were still hanging the banners out of the window, (saying) `Way to go, Marc.' ''
Sensitive to charges of censorship, she says 30 years of violence ``sluicing through the culture'' is a much bigger threat to society. ``Our freedom-of-expression right is not absolute.''