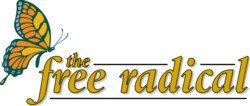 Information on the hateful movie, Captivity
---
Lights out for After Dark ads
MPAA halts 'Captivity' ratings process
March 29, 2021
Variety
By William Triplett, Ian Mohr
Genre banner After Dark Films was slapped with an unprecedented sanction by the Motion Picture Assn. of America on Thursday for posting explicit ads publicizing its horror pic "Captivity." The MPAA had previously ruled the ads as inappropriate. As a result, the MPAA has suspended the ratings process for "Captivity" and is requiring the horror specialist to clear with the org all further promo materials as well as locations and venues of ad buys.
MPAA has never before required a film company to clear locations and venues of ad buys, and the 30-day suspension of the ratings process casts doubt over whether "Captivity" will receive a rating before its planned May 18 release.
Indie companies that aren't MPAA signatories seek a rating from the org voluntarily, but once they submit for a rating they are bound by the MPAA's rules requiring review and approval of all promo materials.
After Dark is free to release "Captivity" without a rating, but pic's chances of being booked in theaters would go down if unrated.
The earliest the MPAA will even allow After Dark to resubmit "Captivity" would be the first week in May, and the movie would fall into a queue of others waiting for a rating.
Directed by Roland Joffe, pic stars Elisha Cuthbert and Daniel Gillies as a couple who wake in a torturer's basement.
To promote "Captivity," After Dark submitted ads showing explicit images of a woman's torture and death. MPAA "summarily rejected" the ads, according to Marilyn Gordon, the org's senior VP for advertising. But After Dark used the ads anyway, posting them prominently on billboards in highly trafficked areas of Los Angeles as well as in Gotham taxis.
"The sanctions in this case are severe because this was an unacceptable and flagrant violation of MPAA rules and procedures," Gordon said in a statement.
Public reaction to the billboards was strong, as MPAA switchboards lit up with complaints as well as questions about what to do, an org official said. When MPAA ordered After Dark to remove the ads, the company responded slowly, eventually complying but replacing the original ads with a sign reading "Captivity was here," as if to have the last word. Ads at bus shelters in L.A. were still displayed Thursday.
Sanction comes in response to After Dark's "prominent display in both Los Angeles and New York of advertising that the MPAA had explicitly disapproved as inappropriate for general public viewing," the org said Thursday in a statement.
The most onerous condition of the sanction is the clearing of locations and venues of media buys, which will likely prove time-consuming.
"MPAA reviews tens of thousands of promotional materials each year," Gordon said. "The good news is that -- as disturbing as this case has been -- it marks a rare instance where a company has acted in such a clear and direct violation of our rules. The overwhelming majority of companies and filmmakers understand, support and abide by MPAA rules and procedures. It is now up to After Dark Films to restore good faith with the MPAA."
Pic is being co-released with Lionsgate via a multiyear production and distribution deal between the two companies. Lionsgate said that the indie studio was not involved with the "Captivity" marketing campaign, which After Dark is overseeing autonomously.
"If the violations by After Dark were as flagrant as alleged," said a Lionsgate spokesman, "then the MPAA's response is appropriate. However, we believe that the MPAA will rate the film itself on its own merits."
Gritty pic is the latest in the vein of Lionsgate's "Saw" and "Hostel" franchises in which people find themselves trapped and terrified by abductors.
Lionsgate has so far handled homevid on the After Dark titles "An American Haunting" and "8 Films to Die For," which Freestyle Releasing rolled out in theaters.
---
Remove the rating for Captivity
March 27, 2021
The Huffington Post
By Jill Soloway
A couple of weeks ago I was driving my son to school when I took a left onto LaBrea, and, as usual, sat in traffic for a couple of minutes. As we waited for the construction bottleneck to ease up, we sang along with the new Shins CD. And then, at the same moment, we fell silent.
We were both noticing the same thing.
It was a billboard for a movie. There was actress Elisha Cuthbert, super-heavily made up-dare I say whorishly-- being used as the centerpiece of the most repulsive, horrifying, woman-hating, human- hating thing I have ever seen in public.
The first image had a black-gloved hand over her mouth, titled CAPTURE. Next, her eyes begged for rescue as her mascara ran and her bloody finger tried to pry its way out of a cage, titled CONFINEMENT.
In the next picture, titled TORTURE, she was encased in a strange mask, with tubes coming out of her nose, draining blood. Maybe. We couldn't figure out if it was tubes or a hook-that was another thing about it-you had to keep looking to figure out what the hell was going on.
The last frame was Elisha, may her career rest in peace after posing for this, hanging dead, lying on her back with one breast prominently displayed. The word in this frame was TERMINATION.
That night I had a nightmare about the billboard, and by the next morning, I had a feeling in the pit of my stomach. This wasn't just horror, this wasn't just misogyny... it was a grody combo platter of the two, the torture almost a punishment for the sexiness. It had come from such a despicable inhuman hatred place that it somehow managed to recall Abu Ghraib, the Holocaust, porn and snuff films all at once.
The next morning I decided to take a different route. Except this time I saw two more of the same billboards. It felt like they were EVERYWHERE, peppered all over my city. That afternoon, after the ride home with two more ten year olds in my car-one, a little girl, whose face I watched in my rearview mirror as she tried to make sense of the billboard. Now I was ready to take action.
Instead of making dinner and doing my usual after schooly things, I googled my way to the main number for Lionsgate, the video distributor of this film- and left a message for CEO John Feltheimer asking him to take them down. I sent the number to a few other people, and that night, hoped to sleep without a nightmare.
The next day, my email in-box was filled with hundreds of letters from people thanking me for giving them a place to voice to their feelings. Back channel operatives had sent me Feltheimer's private line and I distributed that one to the latest angry people. Lionsgate said they had nothing to do with After Dark and didn't approve the ads in the first place- they felt they had no responsibility because Lionsgate would only be making money from the home video sales.
That afternoon I spoke to Jill Simpson at the MPAA who told me that something really strange had happened the week before. She said someone had actually come in to their offices-a woman named Sherry Harding-with this exact artwork-and had shown it to them in person for approval.
Jill Simpson said that no one ever does that, things always come in over email and in attached files. No one ever walks in with art like that.
Of course, the MPAA saw the horrific-ness and told them they couldn't put it up.
And two days later it was up.
At the end of my very first tirade day, someone sent me the name of the main scumbag behind this entire operation: super-sociopath Courtney Solomon of After Dark Films.
A few hours later, Solomon called me. He insisted the fact that the billboards were up at all was a printer error. "We were all at ShoWest," he said, re: the distributor conference in Vegas that week-"and we had no idea they were even up!" Solomon apologized and said they would be down in two days, then offered to make a donation to a woman's organization.
He promised me the ones they meant to put up were soooooo much better, just a woman buried alive. He wrote me a long apology letter, insisting that these were "ideas submitted" but never approved by them in-house.
The next night, I met with about ten women and men, moms and TV writers and regular people, plus a rep from the city council, feminist organizers and peace activists-- in the library of my son's school, to talk. People shared their feelings and their rage, and some shared awful memories of violent crime and rape, memories triggered by this 4-panel publicly displayed snuff film.
In the library that night, we made a decision to wage a campaign to make the live up to what they're supposed to do in this case. Their stated consequence for violating their advertising rules is the removal of a film's rating. Without a rating, After Dark will not be able to show the film in American theaters, causing a loss of revenue-the only consequence that is truly meaningful to studios and advertisers.
It's about a week later now, and we have found out a lot of things.
It turns out these weren't ideas submitted to After Dark, but rather photographs art-directed down to the detail by the lovely Mr. Solomon.
It turns out it took them six days to come down instead of two. One of the billboards could be seen from the Ivanhoe schoolyard.
It turns out they're using our rage as links on their advertising campaign, calling it the film that caused all the outrage. It turns out that after the billboards came down, they replaced them with the proud outlaw message: Captivity was here.
It turns out that Moriarty, the authority on horror films on aint-it-cool-news.com, gave this movie the stinkiest possible review and they knew no one would see it so they did this to drum up publicity.
The Hills Have Eyes billboard is still up, of a man dragging a corpse in a body bag. The coming soon one-sheet for the delighthful Lionsgate's Hostel II is one of the indescribably repulsive things I have ever seen.
The good news is this: we actually are at a cultural moment where we have the power to say-- just as we have with porn and cigarettes-fine for those who want it, but please don't advertise it on our streets, on our way to school and work.
Anyway, the discussion and agitation continues at
www.removetherating.blogspot.com
and we would love to hear from more people who want to weigh in, using our section. There's also info for where to send a letter or email to MPAA chairman Dan Glickman. The MPAA ruling is coming next week, and we are thrilled that as they make their decision, they are reading our thoughts on the blog. We are hoping they heed our wishes and that it is their plan to not only disable Courtney Solomon's pariah-complex ego machinery, but also stop all horror/torture filmmakers from advertising their vile fantasies in front of the rest of us .
What follows is Buffy the Vampire Slayer creator Joss Whedon's awesome letter to the MPAA...
From: Joss Whedon
Sent: Thursday, March 22, 2021 10:17 PM
To: Advertising Subject: CAPTIVITY BILLBOARDS/REMOVE THE RATING
To the MPAA, There's a message I'm supposed to cut and paste but I imagine you've read it. So just let me say that the ad campaign for "Captivity" is not only a literal sign of the collapse of humanity, it's an assault. I've watched plenty of horror - in fact I've made my share. But the advent of torture-porn and the total dehumanizing not just of women (though they always come first) but of all human beings has made horror a largely unpalatable genre. This ad campaign is part of something dangerous and repulsive, and that act of aggression has to be answered.
As a believer not only in the First Amendment but of the necessity of horror stories, I've always been against acts of censorship. I distrust anyone who wants to ban something 'for the good of the public'. But this ad is part of a cycle of violence and misogyny that takes something away from the people who have to see it. It's like being mugged (and I have been). These people flouted the basic rules of human decency. God knows the culture led them there, but we have to find our way back and we have to make them know that people will not stand for this. And the only language they speak is money. (A devastating piece in the New Yorker - not gonna do it.) So talk money. Remove the rating, and let them see how far over the edge they really are.
Thanks for reading this, if anyone did.
Sincerely, Joss Whedon.
Creator, "Buffy the Vampire Slayer"
---
Gruesome movie posters pulled after complaints
March 20, 2021
CNN (Hollywood Reporter)
In the wake of a public outcry against Los Angeles billboards and New York taxicab tops advertising the upcoming movie "Captivity" with images of the abduction, torture and death of a young woman, the film's producer said it will take down the offending ads Tuesday.
After Dark Films, its theatrical distribution partner Lionsgate Films and the Motion Picture Assn. of America (MPAA) received a barrage of phone calls objecting to the gratuitous depiction of the film's star Elisha Cuthbert being tortured and killed.
The billboards, first posted March 13, feature four frames with captions above each one. "Abduction" shows Cuthbert with a gloved hand over her face; "Confinement" features the actress behind a chain-link fence with a bloody finger poking through; "Torture" depicts Cuthbert's face, covered in white gauze, with tubes shoved up her nose; and "Termination" shows her with her head thrown back, seemingly dead.
The ads appeared on 30 Los Angeles-area billboards and 1,400 New York taxi tops. After Dark is paying to have them removed -- and while some billboards in the Hollywood area were still visible Monday, others already had come down.
Lionsgate said Monday that it had no involvement with the ads, which were produced by Art Machine Digital, and that all the marketing for the movie was handled solely by After Dark.
"This film was done in association with After Dark Films. The nature of the association allows After Dark autonomy over their marketing materials, and therefore we neither saw nor approved this billboard before it was posted," said Peter Wilkes, head of investor relations at the studio's parent company, Lions Gate Entertainment Corp. "Once aware of the materials and the reaction to them, we immediately asked After Dark to remove the billboards, to which they immediately and cooperatively responded."
After Dark said the posting of the billboards was an accident. CEO Courtney Solomon said the wrong files were sent to the printer, who then passed them on to the billboard company without approval from any executives at After Dark. Executives from the indie production company were attending the ShoWest industry convention in Las Vegas last week and had no idea the wrong billboards were posted until they returned from the convention Thursday to a flood of e-mails and phone calls from angry parents and offended women.
"Personally, I wasn't going to go with this campaign. I thought it was OTP (over the top)," Solomon said. "Nothing like this can ever happen again."
Solomon added that Lionsgate hadn't seen the ad because it wasn't one of the concepts After Dark was planning to use to promote the horror film. "Captivity," director Roland Joffe's film about a man and a woman who are being held captive, is scheduled to open May 18.
He also said that the campaign for bus shelters -- a variation of the second frame in the billboard poster, minus the bloody finger -- had been approved by the MPAA, the Hollywood trade arm that has authority in such matters.
Neither Lionsgate nor After Dark is an MPAA signatory, but because they are submitting the film for an MPAA rating, they also are submitting advertising materials to the MPAA's advertising administration. Lionsgate ran afoul of the MPAA in 2005 with a poster for the horror film "Saw II" that depicted two severed fingers.
Sources close to the MPAA said the organization had not approved the four-frame ad for "Captivity," and the posting of the ad was in clear defiance of MPAA rules and regulations.
The MPAA declined comment on the billboards Monday because it had not decided how to deal with the issue.
According to one source, the MPAA could deny issuing "Captivity" a rating, which would make it more difficult to play some multiplexes.
"The billboard was not MPAA approved," Solomon said. "We are working fully to cooperate with them. We intend to become a signatory. We want to play by the rules."
Solomon added that the images on the billboard are not an accurate representation of the film, which stars Cuthbert as a woman who awakens to find herself being held in a cellar. "This movie is certainly a horror movie and it's about abduction, but it's also about female empowerment," Solomon said. "We reshot the ending so the main character ends up in as much of a positive situation as the situation could allow. There is no rape or nudity in it, though it should be an R-rated movie. For the audience it's made for, it's satisfying to that audience. I'm sure that's not the same audience that's complaining about the billboards."
Competing marketing executives speculated Monday that the ads had been erected by After Dark to generate publicity by creating a controversy -- an assertion Solomon emphatically denied. Studio marketers suggested that indie companies that are not MPAA signatories play around with the rules as a way of getting added attention.
"I'm sure it's effective, but it's not my style," said one unidentified marketing executive.
---
Billboard's 'Captivity' audience disgusted
March 18, 2021
Los Angeles Times
By Steve Lopez
Shanise Laurent and her friends left Palms Middle School one afternoon last week and stopped for a soda at Jack in the Box.
Shanise, a seventh-grader, didn't need me to point out the billboard across the street. She said she had noticed it the day before.
"What a graphic, nasty billboard," said the 13-year-old.
Her sister Rachel, 11, was in agreement, as were their friends.
"There's kids who walk around here," said Taylor Shaw, 13, who didn't think kids should be subjected to such images on their way home from school.
"I think it's scary," said Cameron Olivas, 12.
Across the busy intersection of Overland and Venice was one of 30 billboards in the Los Angeles area promoting the May 18 release of the film "Captivity." The ad consisted of four panels:
Abduction, in which a terrified young blond woman has either a gloved or black hand over her face, as if she's being kidnapped.
Confinement, in which she's behind a chain-link fence and appears to be poking a bloody thumb through the fence.
Torture, in which she is flat on her back, her face in a white cast, with red tubes that resemble jumper cables running into her nostrils.
And Termination, in which her head dangles over the edge of a table, the murder complete.
Hooray for Hollywood.
I thought about ordering up a photo of the billboard for this column, but trust me, you don't want to see it. I felt like I needed to take a shower just from having been within a hundred feet of it.
On the upside, it's so insultingly violent and gratuitous, maybe people will be disgusted enough to stay home.
"I would not want to watch it," said Jonathon Orosco, a 15-year-old Hamilton High student who walked by.
Lora Cain and Roberta Raye seconded that idea. A Venice actress and comedian, Cain had alerted me to the same billboard at a different location — La Brea and Washington — and agreed to meet me there with her friend Raye.
"For any woman, it's flat out abusive to be forced to look at while we're trying to drive in this city," Cain had said in an e-mail.
As we stared at the billboard, Raye noted that you don't quite catch the meaning of it in one take, because of the progressive panels.
So you follow the story, naturally curious, only to end up feeling as though you're part of a savage exploitation.
"It's the kind of thing that goes straight into your subconscious," said Raye, who was determined to find out where all the other billboards were, so she could make sure her 11-year-old daughter would be spared the horrific imagery.
"The message is that this is what you do with women," Cain said. "You kidnap then, you confine them, you torture them and you kill them."
Peter Wilkes, a Lionsgate executive, told me the studio had nothing to do with the ads that bear its name. Lionsgate partnered with After Dark Films. So I talked to Courtney Solomon, who runs After Dark. He said the billboards were a mistake. That ad was one of 50 or 60 concepts under consideration, he said, and before any were approved, this one ended up at a printing plant and up on billboards in L.A., as well as on New York taxicabs.
"To be honest with you, I don't know where the confusion happened and who's responsible," Solomon said.
I'm having trouble believing that two movie studios had not a clue that ads for their movie would be all over Los Angeles and New York, but Solomon said he ordered them all taken down after he received the first complaint and drove to see one of the billboards. He said he knew of at least 10 complaints forwarded to him by Lionsgate.
The billboards should all be down by Tuesday, Solomon said, carping a bit about how much it would cost him to have the ads removed. He apologized to those who were offended and said he hoped people don't get the wrong idea about "Captivity." It's not a slasher movie, he said. "It's about something that happens to 850,000 people in this country a year."
I told him I was unaware of 850,000 people being abducted, tortured with cables stuck up their noses and murdered.
"This movie is about a story of what happened to one person who is abducted," he said.
I guess that means there could be 849,999 sequels.
Can't wait.