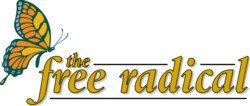 The invisible obscenity
Two women lead a battle against unregulated slasher videos
December 5, 2020
Hamilton Spectator
By John Levesque
The current retail video scene in Ontario is a jungle of indifference and de-regulation where virtually anything goes, including hard-core porn. Two women are trying to blaze a trail through a part of that jungle.
Valerie Smith and Patricia Herdman are appalled by a laisser-faire system that allows "slasher" videos to trickle into Ontario stores unchallenged and sometimes even unnoticed by the Ontario Film Review Board. They have filed a formal complaint with the Ontario Human Rights Commission against the slasher genre on the grounds that it discriminates against women by celebrating and promoting violence against them.
The titles of the videos cited by Smith and Herdman in their complaint pretty well speak for themselves: The Love Butcher, Naked Massacre, Slumber Party Massacre, Sorority House Massacre, Night Ripper, Body Shop and Scream Baby Scream. None of these works was intended to win Oscars. The fast majority of them bypass theatres altogether and go directly to the horror section of video stores.
Their purpose, plain and simple, is to appeal to the viewer's bloodlust, with nubile young women as the object of that lust.
I recently rented a couple of tapes to sample the flavor of the genre. Dead Girls is an unrated piece of slime about the systematic massacre of an entire rock band called The Dead Girls. The video begins with a teenage suicide pact and ends with a murder. In between is a lot more of the same. The video has no point of view, no message and no redeeming qualities. The fact that it's unrated by the Ontario Film Review Board or any other official body means a child theoretically could rent it.
Valerie Smith remembers her first encounter with this kind of entertainment in a North Bay video store last year.
"I was flabbergasted by what was there," she said. "I expected Friday the 13th and Halloween, but they had things like Three on a Meathook and Scream Baby Scream. I took it to the police and they said there was nothing they could do about it."
The problem, Smith explained, is that slasher videos skirt federal obscenity laws by refraining from depicting sexual violence, though a sexual component is usually implied. The police told Smith explicit sex had to be directly linked with the violence in order for the video to be construed as obscene.
"If you separate the two, or if you don't have a lot of sex and you just have explicit violence, it's not covered by the obscenity laws," she said.
Wild Riders, a prolonged biker rape fantasy that's rated R, is a blatant exception to this cynical rule. It depicts a sexual assault before the opening credits even appear. I found it and Dead Girls in the horror section of Hamilton's Dundurn Street Jumbo Video store.
Smith, who now lives in Bramalea, dumped some of the slasher videos on Queen's Park earlier this year. The political response was underwhelming.
"Basically, I got a letter of platitudes from Bob Rae. So I sent him some concrete suggestions that the Attorney General and the Human Rights Commission could do."
Smith and Herdman's formal complaint, against two Brampton video stores, was filed with the Human Rights Commission in July. The bureaucratic machinery of the process is such that the decision by the commission to press ahead with the complaint came only last week.
Human Rights Commission spokesman Alan Shefman said about 50 per cent of the complaints it receives are resolved informally. After a complaint is lodged, an eight-week period follows in which the commission attempts to mediate between the two parties.
"We try to change behavior as opposed to punishing people," he said.
If mediation fails, a formal complaint is drafted, signed and sent to the source of the complaint for a response. If a solution continues to elude the two sides, the commission launches a formal investigation, after which it can recommend that an independent board of inquiry examine the case.
"The vast majority of cases are individual complaints of discrimination," said Shefman. "But we have been trying to re-focus as much energy as we can spare to look at the broader issues of discrimination in society."
Smith said she and Herdman approached the Human Rights Commission after they realized neither the police nor the Ontario Film Review Board was inclined or empowered to do anything about slasher videos. Smith characterized film review board chairman Robert Payne as "hopeless" when it came to recognizing the potential destructive effect of slasher videos.
Provinces such as Quebec and British Columbia have a sticker system to inform video stores and the public that films have been screened and approved by their review board. Ontario's review board has no sticker system and has essentially dropped out of the business of controlling the flow of questionable material into mainstream video stores.
Last month, the Ontario Law Reform Commission called for the board to implement a sticker system to display classifications on both the box and the cassette itself. The commission sees the stickers as a way to curb children's access to restricted videos and to keep tabs on the way these videos are made and distributed.
"The technology has just exploded and the legislation hasn't kept up with it at all," said Smith. "We have a situation now where stores are selling these movies for $4.99 and $9.99."
Louis Famelos, owner/manager of the Brampton Jumbo Video cited in the human rights complaint, agrees with the idea of regulating potentially objectionable videos.
"I don't need those types of problems," Famelos said. "We're a family-oriented store and if there are some movies we shouldn't have, we pull them. We get a list from the (provincial) government that rates the movies, but they don't give us a list of movies to pull, which would be helpful."
What of the slasher videos Smith specifically complained about?
"We just threw them out," Famelos said. "Apparently the lady was driving the stores nuts up there (in North Bay). "You're not gonna win in a situation like that. It's gonna waste a lot of my time. Hopefully what I wanted to do was just let this lady move on to another store."
Since there are thousands of video stores in Ontario, with no one collectively minding them, Smith will have an awful lot of moving on to do.