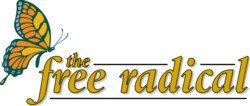 Bill C-380
(Previously Bill C-254)
This section contains information on Private Member's Bill C-380, previously known as Bill C-254, a Bill introduced by Liberal MP Borys Wrzesnewskyj (Etobicoke Centre) to amend the Criminal Code hate propaganda law to add women and girls to the protected groups.
The Bill gets a new number each time it is introduced in a Parliament following an election. There was much lobbying done on this issue while it was known as Bill C-254, so that number appears frequently in correspondence, petition material, etc. Mr. Wrzesnewskyj introduced the Bill again on May 6, 2009, and it was called Bill C-380.This Bill died when the May 2011 election was called.
At the time, the hate propaganda law protected only a limited list of groups, being those identified by colour, race, religion, ethnic origin and sexual orientation, the latter having been added in 2003 under Private Member's Bill C-250, introduced by NDP MP Svend Robinson.  When Bill C-250 was going through the legislative process, politicians, including Mr. Robinson, refused to amend the Bill to extend protection to women and girls.
Important update:
On October 20, 2014, the federal government passed Bill C-13, An Act to amend the Criminal Code, the Canada Evidence Act, the Competition Act and the Mutual Legal Assistance in Criminal Matters Act. The Bill was commonly referred to as the "Cyberbullying Bill".
Included with a host of other changes, Section 12 of the Bill amended the hate propaganda section of the Criminal Code as follows:
"Subsection 318(4) of the Act is replaced by the following: (4) In this section, "identifiable group" means any section of the public distinguished by colour, race, religion, national or ethnic origin, age, sex, sexual orientation, or mental or physical disability".
While the Bill attracted much debate and criticism, this section passed largely unnoticed. It is, however, historic, in that it grants women and girls protection under the Criminal Code hate propaganda law.
I am keeping this section on the Private Member's Bills intact as it reflects lobbying efforts and the state of affairs prior to the passage of Bill C-13. Refer to the Hate Propaganda section for more info.
Fact sheet: Click here for a fact sheet on the issue (prior to passage of Bill C-13)
Click here to read the Private Member's Bill
Bill C-254 - various items, news releases, etc.
Ontario's Violence in the Media Coalition (VMC) has adopted this issue as one of their legislative priorities. Click here for more information on the VMC.