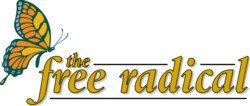 Protection for females demanded
March 5, 2021
Toronto Star
By Kristin Rushowy, Education Reporter
A coalition of students, academics and educators is appealing to federal politicians to change the Criminal Code so females are protected under hate laws.
In an open letter to Prime Minister Stephen Harper and opposition party leaders Stéphane Dion, Jack Layton and Gilles Duceppe released yesterday, the Violence in the Media Coalition urges them to "address a vital public safety issue affecting half of the population of Canada that can no longer be ignored."
Currently, the hate law covers individuals by colour, race, religion, ethnicity and sexual orientation.
"Omitting girls and women from the list compromises their safety," the letter says. "There is no justification for it. It is a stark piece of `unfinished business' and one has to seriously wonder why it is taking so long to deal with it."
Peter Jaffe, of the University of Western Ontario and the group's spokesperson, said the coalition has been trying, unsuccessfully, to get politicians' attention.
"We wrote the open letter to the federal leaders hoping that they'd work together on this."
Jaffe said two recent reports on the sexual harassment and assaults that young females encounter in Ontario's high schools is a sign of the negative impact hateful images can have in the media.
"Whether you are looking at video games or music videos or if you look at pornography ... there are more violent images" and you begin to think these are acceptable ways to treat women, he said.
In 2007, the coalition – which includes the province's elementary and secondary teacher unions, both public and Catholic, student trustees, school boards and the Canadian Centre for Abuse Awareness – held a news conference to say children are being exposed to too much violence and to ask for limits on violent programming on television after 9 p.m., among other things.
The group says current federal Finance Minister Jim Flaherty, as Ontario's attorney general, supported adding women to the Public Incitement of Hatred provisions.
Ontario Education Minister Kathleen Wynne has asked a group of experts to study ways to prevent sexual harassment, gender-based violence and homophobia in schools. The Centre for Addiction and Mental Health reports one-third of female high school students it polled were victims of unwanted sexual touching at school.
Saturday is International Women's Day.