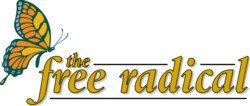 Articles on Get Rich or Die Tryin'
Click here to read News Release re filming in Toronto
Click here to read letter to the Hon. Monte Kwinter re filming in Toronto
Click here to read Bob Runciman MPP news release
---
Police: 50 Cent movie sparking violence between rival gangs
November 30, 2020
Associated Press
SYRACUSE -- Syracuse police said Wednesday a recent increase in shootings appears to be linked to a fight that began between two rival gangs when members of both groups saw the movie "Get Rich or Die Tryin"' starring rapper 50 Cent.
The movie combines fact and fiction in telling the rapper's life and has received sharp criticism for its bloody plot. Several theaters across the country have pulled the movie.
"The movie glorifies gang life," said Lt. John Brennan. "I think it may have opened up some of the wounds between gangs that had been feuding with each other."
On Tuesday, police arrested two men involved in two shootings connected to the fight, which occurred at the Carousel Center mall three weeks ago.
Marvelous Williams, 18, was charged with attempted murder, criminal use of a firearm and criminal possession of a weapon. He was accused of shooting Jeffrey Johnson in the face on Nov. 9.
Johnson was involved in a fight earlier that night that started inside the theater near the end of the movie and spilled into the mall, police said.
Meanwhile, Kenneth Kinsey Jr., 20, was charged with reckless endangerment and criminal possession of a weapon, accused of firing several shots toward a car on Nov. 10. The man who was in the car, Richard Bowens, 19, was not hit.
Bowens also was involved in the Nov. 9 fight, according to officials. He was arrested for allegedly hitting a security guard.
---
Get Rich Or Die Tryin'
Directed by Jim Sheridan
November 9, 2020
Exlaim!
By Cam Lindsay
Walking into a showing of 50 Cent's silver screen debut is very much a daunting experience. The extreme security measures that far exceed the usual "no camera phones or recording devices" restrictions (just shy of a full cavity search, I tell you) consist of full bag checks, body pat downs and a metal detector to prevent, what, guns, knives and your average homemade shiv? Yikes.
Though it's meant to make you feel secure, instead it creates a state of panic, recalling the violent screenings back when Boyz n the Hood opened in 1991. Is that what the studios are expecting? It's no secret that Curtis "50 Cent" Jackson has been a target and instigator of violence in his relatively short career, but this loosely based biopic of the rapper isn't actually the shoot 'em gangsta film most people might expect. Yes, there are guns, drugs and banging (in both meanings of the word), but like with 8 Mile, the point of the film is to try and tell a story with some humanism at the forefront.
A respected and established director like Sheridan (In the Name of the Father, My Left Foot) is a smart choice by the Interscope executives, which parallels their choice in Curtis Hanson to tell Eminem's story. Unfortunately, Sheridan's not responsible for the film's failure - that's the subject himself. 50 Cent may be a multi-million selling rap star but in front of the camera he just doesn't pull off a convincing role as, well, pretty much himself, as we're led to believe.
Fi'ty plays Marcus, a street tough thug who's lived a tough life on the streets of New York City. Losing his mom to drug violence as an adolescent, he quickly joins the game and doesn't break free until an eye-opening stint in jail, which provides a rather slapstick moment with a soap, shower fight scene. Once clean, Marcus turns to hip-hop and his dream to become a superstar, however, a wrong move finds him taking those infamous nine bullets we've all heard so much about. In order to break free of those who try and bring him down, Marcus must keep it real and face the music in the end and prove himself.
It's not difficult to see what's coming in Get Rich. The story approaches inner-city violence, centred on accurately portraying gang and drug warfare (this white suburban reviewer supposes), but it tends to beat down the emotional core that so desperately wants to bare itself. It's almost plain to see Sheridan's vision versus 50's: one man's emotionally vivid storytelling against another's bleak, violent lifestyle.
In the end, the actor surpasses the director, for Get Rich falls victim to the story most fans of the rap superstar will want to see. Thankfully, it's not full of as much bravado as you'd expect (50 manages to pull off moments of modest behaviour), which occasionally tones down the seriousness when need be. Family, friendship and trust are all stressed as important, but everything seems to pale in comparison to Marcus's desire to thrive in his rap environment and come out on top, which no doubt weakens the latter half of the film.
Unfortunately for Curtis Jackson, this doesn't look like the start of another shining career, as he just doesn't have the magnetism that Marshall Mathers had three years ago. In fact, co-star Terrence Howard, who proves yet again why he deserves more starring roles, upstages him with a rather small supporting role. As a vehicle to tell the rapper's tale, it succeeds enough to satisfy the 50 Cent fan, but for anyone looking for a nice parallel to Hanson's account of Eminem's life, or another quality film by Sheridan, this will prove to be disappointing. (Interscope/Paramount)
---
Ambassador Lounge, 50 Cent, violence and rap
November 15, 2020
The Mercury News
By Marian Liu
Check out my co-byline with Rod Foo today on a story about accusations of racial profiling following the recent shootings near the now-defunct Ambassador Lounge.
Here's a question: Does rap cause violence, or do people who happen to listen to rap cause violence? Of course there's no real answer, but one can deduce that there often seems to be violence at big rap-related events.
When the Bay Area Rap Summit was looking for a spot to convene, the coordinator Danny Dee said they had trouble getting event insurance because of the word "rap" in its name.
But he concedes that a fight did break out at the event.
And at the last two 50 Cent concerts there were fights. The concert's sound effects actually included gun-shots. Maybe the sound effects instigate violence in the crowd? Is that a stretch? But, I listen to rap and hip-hop and I'm hardly violent.
My friend, a cop in the Bay Area, said they made sure to beef up security surrounding 50's movie "Get Rich or Die Tryin'" due to the movie's content as well. (I had low expectations for the movie but actually enjoyed it, less so than 8 Mile, but for once you kind of feel for 50 Cent and see his softer side.)
Anyway, this brings us full circle: People get upset at the idea of beefing up security and police for hip-hop and rap events, citing racism and unfairness - but at a number of these events, things do happen. What do you think should be done?
---
Police step up patrols at theaters
November 12, 2020
Pittsburgh Tribune Review
By Jill King Greenwood
Police here and across the country are stepping up patrols at movie theaters showing rapper Curtis "50 Cent" Jackson's film "Get Rich or Die Tryin'" following the fatal shooting of man inside the Loews Cineplex at The Waterfront.
Shelton Flowers, 30, of Wilkinsburg, was gunned down Wednesday night after he got into an argument with another man inside the West Homestead theater. Flowers, who was carrying a gun, had just left the 9 p.m. screening of the film about Jackson's gangster background.
Loews Corp. decided to stop showing the movie at that theater until the police finish their investigation, but additional officers are being placed inside the theater from 6 p.m. to 2 a.m. each day, said West Homestead police Officer Jerald Berger.
Jackson, appearing Friday morning on ABC's "The View," said he was saddened by the shooting.
"I feel for the victim's family in this situation," the rapper said. "But you know, these weren't kids. This was a 30-year-old man (who) had a dispute with three other guys."
Police now are on alert from Arizona to New York.
In Syracuse, N.Y., a man in his early 20s was shot in the face Wednesday after a fight between rival gang members who were outside a theater where the film premiered earlier that night, said police Sgt. A.J. Rossillo.
"It just seems that whenever that type of film is shown, people seem to want to act it out," Rossillo said. "They seem to want to emulate their heroes."
An anti-gang task force in Flagstaff, Ariz., increased police presence at theaters there because movies like "Get Rich or Die Tryin'" can inspire violence, said Sgt. Shane McFarland of the Arizona Department of Public Safety.
"History has traditionally shown that when this type of movie opens nationwide, it attracts individuals who are into gangster rap," McFarland said.
This weekend at the Plaza East 22 in North Versailles, three uniformed officers will be inside the theater each day from noon until 2 a.m., and additional officers will patrol outside, said township police Chief James Comunale.
"I'm hoping the worst thing we'll have to deal with is some large crowds,'' Comunale said.
Extra officers also will patrol outside the Southland 9 theatre in Pleasant Hills this weekend as a "precautionary measure," said Officer Jim Agnew.
No one has come forward with information about Flowers' slaying, said Allegheny County Police Superintendent James Morton. He said detectives are still trying to determine the identity of the woman who attended the movie with Flowers and the three men with whom he argued.
"Most of the people who were around when this happened were just leaving the theater and completely uninvolved in this incident, but they're probably scared to say anything now," Morton said. "We're hoping someone will come forward.''
Defense attorney James Wymard, who was representing Flowers in a gun case, said he was shocked by his client's death.
"He was not the kind of person who would have precipitated anything like this," Wymard said. "He would have smiled and laughed and said something funny. But I guess something went bad here."
---
Film Yanked
November 11, 2020
Cable Pulse 24
A theatre in Pittsburgh has pulled the 50 Cent biopic Get Rich Or Die Tryin' from its screens after a man was shot to death in the building's lobby Wednesday night.
Shelton Flowers, 30, was struck by bullets just after 11pm, and died later in hospital. Police believe at least four people were involved in the shooting, but they don't have any suspects yet.
Officers planned to step up patrols at the 22-screen Loews Cineplex movie house between the hours of 6pm and 2am following the disturbing incident.
Though it's unclear whether those involved in the shooting had just come from a screening of the film, which follows the rap star's bullet-riddled rise to fame following years of gang involvement, Loews president Travis Reid admitted it appeared they'd come from that direction.
While Loews will not play the Paramount Pictures-released film at its Waterfront location until the investigation is completed, the New York-based exhibitor will continue showing the movie at its other locations.
"There was a lot of preparation done for this film after Paramount's research told us that it was drawing a primarily young male crowd," Reid said.
"We had taken all the precautions possible to limit any possibility of violence, but I'm skeptical that the film itself incited it. I think it was more an issue where the wrong people came into contact with each other."
Other exhibitors were watching the situation but continued to play the movie.
Toronto Police have already taken steps to prevent such an altercation from occurring in this city. Undercover officers were expected to attend some of the film's screenings in an attempt to keep the peace.
---
A Closer Look
November 10, 2020
Cable Pulse 24
Is it merely one man's story, or a blatant attempt to profit off the glamorization of a lifestyle that far too often ends with funeral home horrors and broken families?
That question may not concern Toronto police. What does concern them is the prospect that rapper 50 Cent's new movie 'Get Rich, Or Die Trying', could result in a tragic case of life imitating art, especially amongst impressionable youth in troubled areas, some who have shown a frightening propensity for using the weapons that the rap star stealthily totes on the big screen.
With that in mind, undercover police officers are expected to be in attendance at some of the film's screnings.
The movie portrays 50 Cent's bullet-riddled, meteoric climb to fame, starting back with his involvement with guns and gangs. The multi-platinum artist survived 9 bullets, a fact that gave him the almost requisite street credibility rap stars long to attain.
At the Yorkdale mall, increased police presence isn't just about the movie --- there was an incident involving a youth with a gun there last week. Police arrested a former high school basketball star with a loaded weapon.
Some believe 50 Cent's movie will entice similar behaviour.
"It's just guns guns guns," says anti-violence activist Val Smith of the film. "I mean how could anyone look at that and say that this is not promoting a gangster lifestyle and glamorizing guns?"
As far as one local rapper is concerned, the lifestyle 50 portrays can appear very glamorous to young people.
"He is a role model as much as he wants to say he's not or anything like that. He is because a lot of kids look up to him," says Jason "Juice" Rochester.
Moviegoer Louay Rifai agrees.
"I think he has a lot of influence. Look at the games he has out, the songs he puts out, the movies. I mean if a kid wasn't well looked at and well taught when he was young, he'd be influenced greatly to join gangs and stuff like that."
---
Toronto woman campaigns against 50 Cent biopic
November 8, 2020
CBC.ca Arts
A Toronto activist has launched a campaign against the 50 Cent movie Get Rich or Die Tryin', saying it should not have been filmed in Toronto.
Valerie Smith, operator of the Free Radical website that fights media violence, has asked Minister of Community Safety Monte Kwinter to ensure that the film did not get a tax credit for shooting in Toronto in June.
"People living with gang violence should not be forced to fund movies that contribute to that violence," Smith said in a press release on Monday.
Smith objects to 50 Cent's "street-thug" image and the glorification of gun violence and dope dealer culture that is part of his life story, told in the film Get Rich or Die Tryin'.
In September, Smith filed a complaint with the Ontario Human Rights Commission against music chain HMV because of its sale of "hate rap."
The music, which refers to women as "bitches" and "hoes" (whores) and has references to violence, promotes rape and discrimination against women, she says.
"The abusive language of 'hate rap' has crossed over into the mainstream of North American society and is poisoning attitudes towards women," she says.
Since the management of HMV is aware of the abusive language about women in songs by Eminem, 50 Cent, Ja Rule and Jay-Z and still sells it, "they are knowingly discriminating against women," she says in her filing with the OHRC.
The ORHC's mandate is to investigate cases of racial and gender discrimination and sexual harassment. Calling women insulting names and threatening them falls under the legal definition of harassment, Smith says.
In her campaign against 50 Cent's biopic, she pointed out that groups in some U.S. cities have already objected to the movie posters, which show 50 Cent in a cruciform stance holding a microphone in one hand and a gun in the other.
Earlier this year, Smith filed a complaint with the ORHC over Bell ringtones that featured abusive language by rappers. She has also attempted to block Eminem from performing in Canada.
She urged Mayor David Miller not to grant permits for filming by other violent rappers. "It is the height of hypocrisy for politicians to hold press conferences denouncing gang violence while permitting the use of our city by gangsters like 50 Cent, who care nothing for the murder and mayhem they foster," Smith says.
Former Police chief Julian Fantino tried to get the federal immigration department to bar 50 Cent from Canada in July 2003.
---
50 Cent Has Brooklyn under the Gun
October 29, 2021
ABC News New York
(New York -AP, October 29, 2021) - Local leaders are enraged over ads promoting the rapper's new movie that show him brandishing a weapon.
"He's basically telling our kids, 'Do whatever you can to get ahead and advance yourself - even if it includes violence,'" said City Councilwoman Letitia James (WFP-Prospect Heights). James is pushing a boycott of the flick, "Get Rich or Die Tryin'," due to hit theaters Nov. 7. The ads show Fitty's tattoo-covered back as he clutches a 9-mm. handgun in one hand and a microphone in the other.
The Rev. Mark Taylor, of the Church of the Open Door in downtown Brooklyn said, "I don't want it in my neighborhood."
Fitty, a chart-topping artist is a former crack dealer from South Jamaica, Queens, whose real name is Curtis Jackson.
The most conspicuous billboard, on Tillary St. and Flatbush Ave. Extension, looms large for drivers heading over the Manhattan Bridge. Paramount Pictures, the studio behind the flick, began pulling the ads in Los Angeles this week after complaints and was evaluating whether to do the same in other cities.
Vista Metropolitan Media, the company leasing the billboard space to Paramount, did not return calls for comment.
Brooklyn Heights resident Joe Phillips, 29, said he's seen more graphic billboards, including decades-old "Rambo" ads that put an emphasis on weaponry.
"I think it's just poor taste and bad judgment on his part, but I've seen movie billboards promoting just as much, if not more, violence than this ad," Phillips said.
"I think he looks good," said Sheila Vincent, 25, a student at New York Technical College in Brooklyn.
"To be honest, I didn't realize that he was holding a gun, but it shouldn't take away from the fact that it's just a movie."
---
Billboards for 50 Cent's 'Get Rich or Die Tryin' movie irk New York
October 29, 2021
UPI News Service
Furor over the ad campaign for 50 Cent's movie "Get Rich or Die Tryin'" has spread from the West Coast to East Coast.
Paramount Pictures removed several of the billboards with the rapper holding a gun in one hand and a microphone in the other after Los Angeles city and community leaders criticized them as glorifying gang violence.
Now the New York borough of Brooklyn is echoing the cry, the New York Daily News reported Saturday.
"He's basically telling our kids, 'Do whatever you can to get ahead and advance yourself -- even if it includes violence,'" said City Councilwoman Letitia James.
James has called for boycott of "Get Rich or Die Tryin'," which comes out Nov. 9.
The Rev. Mark Taylor of the Church of the Open Door in downtown Brooklyn, told the Daily News: "I don't want it in my neighborhood."
---
Opposition Mounts to 50 Cent Movie
October 31, 2021
IMDB.com
A grass-roots (or more accurately a street-pavement) campaign is spreading across the nation to promote a boycott of the upcoming 50 Cent movie Get Rich or Die Tryin'. Last week community activists in Los Angeles were successful in their campaign to force Paramount to remove billboards for the film from areas around local schools. On Saturday, the New York Daily News reported that a similar campaign has been launched in Brooklyn -- not only against the billboard ads but against the film itself.
City Councilwoman Letitia James said that it appears to her that the message of the movie is basically, "Do whatever you can to get ahead and advance yourself -- even if it includes violence." The singer/actor's response to the controversy was, "I do appreciate it. ... They are helping me out." Gannett columnist Deborah Mathis, writing on the BlackAmericaWeb website, commented that films like Get Rich "create the illusion of young black men with power, when all they really have is weaponry. With their glocks and their snarls, it's fear they engender, not respect."
---
Philadelphia activists get billboards changed
November 6, 2020
The Arizona Republic (AP)
PHILADELPHIA - Twenty-one billboards plugging rapper 50 Cent's movie, Get Rich or Die Tryin' are coming down amid opposition from community groups.
The billboards show the rapper, whose real name is Curtis Jackson, holding a gun in one hand and a microphone in the other.
"The message could be 'rob to get rich.' ... It's a very offensive message that is part of a mind-set that says you can solve problems with violence," said Bilal Qayyum, a leader of the anti-violence group Men United for a Better Philadelphia.
He praised the billboard company, Clear Channel Outdoor, for agreeing to remove the signs.
"They showed corporate responsibility," Qayyum said.
George J. Kauker, president of the Philadelphia division of Clear Channel Outdoor, issued a brief statement about the decision, saying, "Based on clear and vocal negative response from local Philadelphia community groups, we agreed to remove this particular advertisement."
In Los Angeles, Paramount Pictures earlier agreed to removed some billboards for the movie after activists in a south Los Angeles neighborhood rallied in protest.
---
These are the groups listed on a media advisory for the October 25, 2021 protest against the 50 Cent billboard: Project Islamic HOPE, The National Action Network, Justice For Murdered Children, NAACP, Stop The Violence Increase The Peace, Dr. Earl Ofari Hutchinson
---
Community Activists Protest Billboard Featuring Rapper 50 Cent
October 27, 2021
Our Weekly
By Shirley Hawkins Staff Writer
LOS ANGELES - The billboards are scattered all over town: A tattooed, shirtless rapper, 50 Cent, pictured in a "thuggish" pose, stands with his back to the camera while grasping a microphone in one hand and a gun in the other. Another poster features the popular gangster rapper cradling a baby while a gun is shown tucked in his pants.
The billboards are promoting rapper 50 Cent's semi-autobiographical movie "Get Rich or Die Trying," which will be released by Paramount Pictures on Nov. 9.
But for many South Los Angeles residents and community activists, the billboards and posters are a painful reminder of the gun violence that continues to take the lives of young people. The billboards have sparked "outrage" among residents who feel the advertisements are a "slap in the face."
Community activists held a press conference Tuesday at 64th Street and Crenshaw Boulevard, where a "Get Rich or Die Trying" billboard is perched prominently over the roof of the Golden Day School, a day care center.
"We are outraged because 50 Cent and Paramount Studios are promoting gun violence right next to a child care center," declared Najee Ali, founder of Project Islamic Hope. "We've lost too many lives to gun violence, and we don't want our youth influenced by death and destruction. We are demanding that Paramount Studios remove these billboards."
With statistics continuing to climb of young people who have lost their lives to gun violence in South Los Angeles every week, Ali said he was "appalled" by the billboard and poster. "This council district has the most homicides in the city," Ali pointed out. "We have mothers in this very neighborhood who have lost their children to gun violence."
Cynthia Olivas, director of the Golden Day School Number 2 on Western Avenue, glanced at the billboard and shook her head. "My children are 3 and 5 years old, and they already know about violence," said Olivas. "They can sing 50 Cent songs even though they don't know their ABCs. I'm concerned about a sign that is directly above our school," said Olivas. "We're here to help kids, not teach them violence."
Community activist Linda Jay said that she was "outraged" by the rapper and his movie's "message." "50 Cent, we need you to stop advertising poison in our community. We have contributed to your millions, and we need you to use common sense," said Jay. "I challenge you to come to this neighborhood and watch as these kids are gunned down in the streets and shot in the back. We need you to stop advocating violence." Dr. Sandra Moore of Citizens for Fair Pricing said that her family had been personally touched by violence. "My daughter lost her life to violence in these streets," declared Moore. "I don't blame 50 Cent, I blame Paramount, they're the predators in our community. I want to tell Paramount to stop using our community as a dumping ground to project a gun-and-violence message."
Pausing, Dr. Moore added, "50 Cent is only a pawn. I'm talking to the head honchos of Paramount. We're calling you out."
Sharmaine Parker, founder and executive of National Coalition for African American Parent Involvement in Education, an advocacy group for parents, said, "African-American males between 12 to 24 years old are more likely than any other race of children to be victims and perpetrators of violent crimes. This billboard must be removed from our community."
Community activist Earl Ofari Hutchinson, founder of the Urban Issues Forum of Greater Los Angeles, agreed. "Six blocks away from here, there have been three shootings and two deaths in the past several weeks, and residents are outraged," declared Hutchinson. "This billboard depicts a microphone in one hand and a gun in the other. The overt and covert message being sent is that violence is OK," Hutchinson pointed out. "This billboard is projecting violence. Paramount, you are doing damage in our community, and that includes 50 Cent. These billboards must go."
Lita Herron of Mothers on the March said that both 50 Cent and Paramount should be held accountable. "50 Cent doesn't have good sense. He needs to teach our children a more productive way to live. I'm not raising grandkids to go to prison or the grave," Herron said.
Chairman of Project Islamic Hope, Donald Bakeer, a former teacher with the Los Angeles Unified School District for 30 years and author of the book "Crips," said that he was amazed that the billboard was prominently featured in Rolling 60s gang territory. "50 Cent could not step into this neighborhood without a bodyguard," Bakeer noted. "That movie title and song, 'Get Rich or Die Trying,' makes people think it's OK to jack people. That slogan is going to echo across the country while 50 Cent steps over dead bodies to get his paycheck."
Ali said that Bakeer and other community activists plan to meet with Paramount Studios executives next week to discuss the marketing and promotion campaign for "Get Rich or Die Trying." "They have the power to immediately take down the billboards if there is enough community pressure placed on them," declared Ali.
---
Studio Cuts Back 'Get Rich' Billboards
Signs near schools are removed after activists complain that they promote violence
October 29, 2021
Los Angeles Times
By Eric Malnic
Call it a Hollywood ending.
Paramount Pictures has begun removing billboards promoting 50 Cent's upcoming film "Get Rich or Die Tryin' " near schools after community activists complained that the signs promoted gun violence.
The billboards for the semiautobiographical film show the rap star - whose real name is Curtis Jackson - with his back to the viewer, holding a gun in one hand and a microphone in the other. The film, which opens Nov. 9, tells the story of a gangster drug dealer who abandons crime to become a musician.
But both message and the messenger were unwelcome when the billboards went up too close to area schools.
"That sign is glorifying a dope dealer and the gang culture," said Royce Esters, president of the National Assn. for Equal Justice in America, a civil rights group. "They're recruiting wannabe gangbangers."
Esters said he had called Paramount to complain about one of the billboards near a school in Compton.
But as of Friday afternoon, he said, the studio hadn't called him back.
Earlier this week, activists staged a rally to protest the signs in a South Los Angeles neighborhood. Organizer Najee Ali accused Paramount of irresponsibility for marketing in high-crime areas a movie that he said glorifies carrying guns.
And Los Angeles County Supervisor Mike Antonovich grabbed a co-starring role in the protest when he sent a letter to Paramount President Brad Grey this week calling for immediate removal of the billboard in front of the NIA Charter School on Woodbury Road in west Altadena, an area beset with gang problems.
"This billboard conveys to the students a disturbing message actively promoting gun violence, criminal behavior and gang affiliation," Antonovich wrote. "Placement of the billboard in this location at this time is an insensitive and reckless affront to the parents, school administrators and students seeking to improve their community."
Paramount was mum on the subject Friday, but one studio official, who asked not to be named, said: "We reevaluated those signs. Some of them came down Wednesday, some on Thursday and some [Friday]."
Asked how many of the signs were coming down, he said, "We're not going into specifics."
Tony Bell, one of Antonovich's aides, said Paramount had responded to the supervisor and was removing the sign on Woodbury.
"The movie may be a good thing, about redemption," Bell said. "But this [billboard] isn't the way to do it."
The film - rated R for violence, strong language, drug content, sexuality and nudity - is billed as a fictionalized version of Jackson's life.
Born in Queens to a drug dealer eventually slain by neighborhood rivals, Jackson dealt drugs himself. Surviving an attack that left him with nine bullet wounds, he turned to rap, borrowing his nickname from a murdered gangster in Brooklyn. Jackson went on to become a major star.
The moral of Jackson's film is ambiguous, according to Martin Edlund, who reviewed it for the New York Sun.
"He's not so much apologizing for former misdeeds as celebrating them," Edlund wrote. "A Horatio Alger story it isn't."
---
Rapper 50 Cent's billboards yanked after protests
October 27, 2021
AOL.com
By Steve Gorman, Reuters
LOS ANGELES (Reuters) - The distributor of rap star 50 Cent's upcoming film said Thursday it was taking down some movie billboards near Los Angeles-area schools after community leaders complained they glorify gangs and violence.
Posters for "Get Rich or Die Tryin"' show the chart-topping gangsta rapper stripped to the waist in a crucifixion-like pose with his tattooed, bullet-scarred back to the camera and arms outstretched, holding a microphone in one hand and a gun in the other.
Los Angeles County Supervisor Michael Antonovich sent a letter to distributor Paramount Pictures urging the billboards be yanked, starting with one outside a public school in Altadena, a suburb north of Los Angeles.
"This billboard conveys to the students a disturbing message actively promoting gun violence, criminal behavior and gang affiliation, he wrote in the letter to Paramount Motion Pictures Group Chairman Brad Grey.
Antonovich said the billboard outside the school for sixth through 12th graders was particularly egregious because the community had recently mounted an anti-gang campaign.
Activists in the south-central L.A. neighborhood of Hyde Park, another community plagued by gang violence, staged a rally Tuesday calling on Paramount to remove a billboard next to a preschool. The sign was taken down the next day.
A spokesman for Paramount, a unit of Viacom Inc., told Reuters that additional billboards were being pulled Thursday.
A studio source added that proximity to schools was a factor in deciding which ones to remove.
Najee Ali, who organized Tuesday's protest, welcomed Paramount's response as a "David versus Goliath" victory.
"We have a community group going up against a major studio, and they backed down," he said. "So everyone was ... happy with Paramount Pictures, and we commend them for showing corporate responsibility."
The R-rated film, whose title is taken from 50 Cent's major-label debut album, is due to open Nov. 9. It stars the rap artist, whose real name is Curtis Jackson, in a biographical story about a drug dealer who abandons crime and violence to pursue a music career.
50 Cent's latest CD, "Massacre," has sold 4.7 million copies in the U.S. since its chart-topping release in March and ranks as the biggest-selling album so far this year, according to Nielsen SoundScan.
His previous album, "Get Rich or Die Tryin"', also debuted at No. 1 and sold 7.3 million copies.
John Barker, president of New York-based advertising firm DZP Marketing Communications, said movie billboard placements are generally made by subcontractors, not the studios, "on the basis of overall delivery of a target audience."
"While the public may rightly see it in terms of being placed near a school, some person with a map in an office merely sees it on a busy road," he said.
Barker said outdoor advertising budgets for major movie releases typically run into the $10 million range, and rank second only to television in terms of promoting a new film.
---
50 Cent's "Get Rich or Die Tryin'" Billboards Glorify Violence
October 29, 2021
American Chronicle
By Robert Paul Reyes
50 Cent, a former drug dealer and current rap star, glorifies violence to sell CD's, movies, clothing and other merchandize.
Billboards for 50 Cent's new film "Get Rich or Die Tryin'" show the two-bit gangsta rapper stripped to the waist in a crucifixion-like pose with his tattooed bullet-scarred back to the camera and arms outstretched, holding a microphone in one hand and a gun in the other.
A man who has renounced violence would consider gun-shot wounds as a mark of dishonor, but 50 Cent proudly displays his scars as a badge of honor.
That's because the thug rapper hasn't eschewed violence, his posse was recently involved in a shoot out with a rival rapper's entourage. 50 Cent's songs are paeans to violence and misogyny.
The distributor of 50 Cent's upcoming movie said it was taking down some movie billboards near Los Angeles-area schools after community leaders complained they glorify gangs and violence.
50 Cent doesn't think in terms of the affect that his violence-riddled lyrics have on children, he thinks only in dollars and cents. He is ecstatic at the controversy, bragging that the publicity will mean more dollars at the box office.
Unfortunately, 50 Cent is not an aberration in the world of rap, this genre of music is a haven for misfits, misogynists and malcontents.
This is not a diatribe against black music, I love jazz, the Motown sound of the 60's, Gospel, blues and Rhythm and Blues.
Apologists for hip-hop claim that only a few rap performers pen lyrics that glorify violence and insult women. The sad truth is that the vast majority of rap music is anathema to anyone who values peace, brotherhood and women's rights.
For every rap group like Outkast that has a positive and life-affirming message there are scores that have a negative impact on American culture in general and African American culture in particular.
Sean Combs charged with possession of a deadly weapon; Snoop Dogg convicted of a drug offense; Lil' Kim convicted of perjury; Foxy Brown charged with assault; 50 cent's posse involved in a shootout; Shyne convicted of attempted murder; Tupac Shakur convicted of sexually abusing a woman; C-Murder convicted of second-degree murder. The biggest names in the rap game fall victim to trying to live out the violent fantasies that they rap about.
Rap's luminaries are felons, bullies, rapists and thugs. Of course, these transgressions do nothing to diminish the allure of these celebrities, instead these convictions give them "street cred" in the African American community. Rap's most commercially successful stars play up to negative stereotypes of blacks. Rappers write explicit lyrics about an inner city populated by ho's, gangstas, playas and pimps.
I was born in a predominantly African American ghetto, Hunters Point in San Francisco. I know that most individuals who live in inner cities are hardworking souls trying desperately to provide for their families and struggling to protect their children from the allure of crime, drugs and violence.
Rappers who paint such an ugly and unflattering picture of African American society are traitors to their race. They are nothing more than minstrels and Uncle Toms, selling out their community to make big bucks.
I am very encouraged by the community leaders in Los Angles who spoke up against the 50 Cent billboards promoting and glorifying violence.
We need more ministers, politicians and citizens, especially in the African American community, speaking out against rap stars who preach a message of violence.
---
Rapper 50 Cent says billboard flap helps his movie
Rapper 50 Cent's billboards yanked after protests
October 28, 2021
Reuters
By Larry Fine
NEW YORK (Reuters) - Rap star 50 Cent says a controversy over billboards for his upcoming movie, which community leaders claim glorify violence, is helping promote the film "Get Rich or Die Tryin."'
Posters for the movie that had been displayed near some grade schools were taken down by Paramount Pictures on Thursday after protests erupted over the gangsta rapper shown stripped to the waist with his bullet-scarred back to the camera and arms stretched out, holding a microphone and a gun.
"I do appreciate it," the rapper told Reuters in an interview on Friday. "They are talking about it on media outlets I didn't have plans to market the movie to. They are helping me out."
The R-rated film, whose title is taken from 50 Cent's major-label debut album that sold more than 7 million copies, is due to open November 9. It stars the rap artist, whose real name is Curtis Jackson, in a biographical story about a drug dealer who abandons crime to pursue a music career.
The rapper said it was ludicrous to single out his poster considering how action movies are routinely marketed.
The posters were removed after Los Angeles County Supervisor Michael Antonovich sent a letter to Paramount, complaining that they promoted gun violence.
"I understand people had picket signs protesting, saying my poster is violent because they see a gun," 50 Cent said.
But he added: "They've seen a gun in tons of film advertising. If we walk into our local Blockbuster or place where we can rent a video, we'll see every kind of gun they manufacture on the cover of these films as a marketing tool.
"Some of these people just have an overall outlook on me that's negative," said 50 Cent, who was once shot nine times.
The rap star, whose latest CD, "The Massacre," has sold 4.7 million copies in the United States since its release in March, said he understood the film distributor's decision to take down some of the billboards.
"I think Paramount made a business decision. I don't have a problem with it. At the end of the day, those kids are going to see the film. They insult the intelligence of the actual kids.
"They read the articles, they've seen the videos, they heard the music. When the film comes out, they're gonna see the film, regardless," he said.