General
This section contains items that don't really fit into any of the other sections, including articles examining how popular culture is negatively affecting young girls.
The link below provides a guide for parents of preteen girls produced by the YWCA of Montreal.
http://www.ydesfemmesmtl.org/sexualization_en.html
Click here for a Zellers ad featuring a baby in a bikini. A baby in a bikini! Shame on Zellers for offering this completely inappropriate product.
Click here to read the report of the APA Task Force on the Sexualization of Girls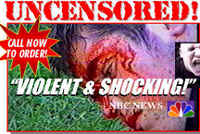 BACKYARD WRESTLING PROMOTIONAL PICTURE