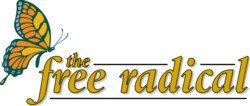 Violence still boosts companies' bottom line
November 7, 2020
Toronto Star
In the grisly video game Manhunt, players lurk in the shadows and use plastic bags, shards of glass and hammers to murder their enemies.
Another game, Grand Theft Auto: San Andreas, follows a gang member in a trio of west coast cities through casino heists, drive-by shootings and run-ins with crooked cops.
Both titles are the brainchild of Rockstar Games, a subsidiary of New York-based Take-Two Interactive Software Inc.
While games like Manhunt, Grand Theft Auto and Big Motha Truckers have been magnets for controversy for the software company, which has become known for specializing in games geared to adults, they have also been moneymakers.
Take-Two last year recorded $98 million in net income on revenue of $1 billion. That represented a marked improvement from 2000, when Take-Two booked a $6 million profit on sales of $365 million.
And even though some of its games, Manhunt included, have been banned in some countries because of their violent content, Take-Two's shares have advanced 17.7 per cent.
Take-Two officials declined to comment for this story.
In recent filings with the U.S. Securities and Exchange Commission, Take-Two said the company plans to bolster its business by pursuing ties with those in the music and entertainment industries.
"We believe that the shared demographics between various media and some of the software titles marketed by Rockstar Games provide excellent cross-promotional opportunities," the company said.
Citing the U.S. Entertainment Software Association, Take-Two said the average age of video-game-playing Americans is 29, with an estimated 60 per cent of the nation's people — approximately 145 million — playing video games on a regular basis.
Take-Two said recently its Rockstar Games division is working on a game called The Warriors, based on the Paramount Pictures 1970s film that depicted a fictional street gang fighting through the streets of New York.
To be sure, Take-Two's future isn't entirely rosy.
In December, the company said it received a so-called "Wells Notice" from the U.S. Securities and Exchange Commission. Securities regulators have recommended civil action against the company, its co-founder Ryan Brant, who has since left Take-Two, and others for alleged securities violations.
The same month, Take-Two was shamed into removing offensive dialogue from future versions of its Grand Theft Auto Series after a scene in Grand Theft Auto: Vice City — which sold more than 11 million copies — depicted a fight involving a Haitian gang included the line, "Kill all the Haitians!"
Another company, Interplay Entertainment Inc., once even advertised a car-combat game Carmageddon as being, "Easier than killing babies with axes." Interactive Magic Inc. later sold Mortyr, a game whose cover depicted a black Nazi helmet in a pool of blood.
—Westhead