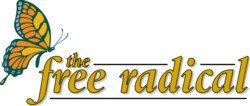 Video games get raunchy
Animated sex? Naked women? Streakers? They're all in this year's crop of upcoming titles.
May 12, 2021
CNN/Money
By Chris Morris, CNN/Money staff writers
LOS ANGELES (CNN/Money) - It's one thing to see Lara Croft's hot-shorts clad posterior while you play "Tomb Raider." It's another thing entirely to see the sagging, slightly lumpy and entirely unclothed buttocks of Larry Lovage streak across your screen.
Nekkid people are coming to a video game near you. Some will be funny. Some will be sexy. And some will be just plain raunchy. At least three games on display at this year's Electronic Entertainment Expo (better known as E3, the annual trade show of the gaming industry) feature characters frolicking au naturale – with two of those introducing sexual elements.
Where you'd expect to see this, of course, is "Playboy: The Mansion." The first game built around the Playboy license is due out this fall from developer Cyberlore and co-publishers Arush Entertainment and Groove Games. But what might surprise you is "Playboy" is the tamest of the nudity-enhanced games.
Sure, polygonal Playmates will strip down to their birthday suit for your character to photograph – and you may even be able to access the actual Playboy photo archives (Cyberlore hasn't yet decided). As far as sexual content goes, though, it's pretty tame.

The racier stuff will come from publishers Eidos and Vivendi Universal Games (V: Research, Estimates). Each plans to take a different approach to including mature content in their games.
While "Singles: Flirt Up your Life" (which Eidos is publishing in the U.S.) bills itself as a reality simulation of the single life, "Leisure Suit Larry: Magna Cum Laude" sticks closer to the "Animal House"/"American Pie" formula.
Both are likely to push the Electronic Software Ratings Board's limits on what it allows in a M-rated game. (The M rating is the gaming equivalent of the film industry's R.) The next step up the ratings ladder is AO (essentially, an NC-17 or worse). Most retailers will not sell a game with that rating.
"We've been working really closely with the ESRB from day one," said Jay Adan, marketing director at Cyberlore. "Everyone knows what the limits are for violence because everyone has pushed that envelope. But no one knows where the limits are for sex and nudity."
Naughty simulations
"Singles" is best described as a naughty version of "The Sims." It doesn't shy away from male or female full frontal nudity – and the graphics are rather sophisticated. You'll play matchmaker for two characters, setting them up as roommates and running their daily lives, with a particular focus on dating and relationships.
Once one character has successfully wooed the other, the game goes into a voyeuristic mode, letting you watch the ensuing... um, action. Character couplings can be same-sex if the player so chooses.
The ESRB slapped "Singles" with an AO rating, but Eidos (EIDSY: Research, Estimates) has found a way to skirt the aforementioned distribution problem. Instead of using traditional retail channels, the company plans to release the game only via online download (though it's possible a toned down version may be released via retail down the road). Due early this summer, "Singles" will cost $30, which is less than a retail version of the game would likely cost
"I was a little disappointed [with the AO rating] because I feel the M rating should be very similar to an R rating in the movie industry," said Tom Marx, Eidos' project manager for Singles. "Granted there's full frontal nudity in 'Singles,' but there's full frontal nudity in movies. I don't really think someone is going to get the same feeling of attraction in seeing a full frontal digital game character as they would from seeing that in an actor or actress."
"Leisure Suit Larry" has been dormant since 1996. The revived series changes the lead character (you'll play as Larry's college-aged nephew – the aforementioned Larry Lovage - this time around), but the general plot is still the same: Try to score with hot chicks.
"Larry" games have always had a playful, adolescent feel to them – but have also pushed the sexual envelope. As such, it shouldn't come as a surprise that this one will test boundaries as well. Publisher Sierra and developer High Voltage Software said they have been working closely with the ESRB – and have already been advised that they will have to tone down some of the game's content.
It's not like the video game industry hasn't tried to use sex as a selling point before. Acclaim (AKLM: Research, Estimates) tried to stir things up two years ago with "BMX XXX," a biking game that featured DVD footage of topless dancers. While it received lots of press attention, the game was a flop, with critics roasting it and gamers ignoring it.
The bigger question is what the retail reaction to these games will be. Wal-Mart (WMT: Research, Estimates), the nation's largest distributor of video games, reiterated its policy of selling no games with an AO rating, but would not say whether it is considering selling M rated games that feature character nudity and sexual situations.
"Business is a series of judgment calls and we offer what we think our customers want to buy," said Wal-Mart spokeswoman Karen Burk. "They will let us know if we've hit the mark. It's really that simple."