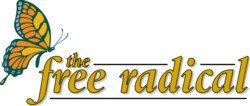 Video retailers to follow code on youth sales
Photo ID check for 'mature-rated' game titles
October 15, 2021
National Post
By Lee Greenberg
TORONTO - A coalition of major video game retailers will crack down on sales of video games to minors by enforcing a uniform ratings system across the country.
Yesterday, the Retail Council of Canada (RCC) said the major chains, which account for 90% of Canada's billion-dollar video game market, have adopted the ratings of the Entertainment Software Rating Board, an industry-created body based in New York.
In their voluntary "commitment to parents" code, retailers pledge not to sell or rent M-rated video games to those under 17 or Adults Only games to those under 18. They will provide staff training and conduct "mystery shopping" checks to verify compliance.
"We're hoping this program will have an impact on parents and they'll be keeping an eye on what their children are doing on the computer," said Diane Brisebois, president and CEO of RCC. "It's not just at a game console. At the end of the day, you have got to be aware of what your child is doing."
She said retailers will pay half the cost of the program, which she pegged at "hundreds of thousands" of dollars.
The retailers -- which include the Bay, Zellers, Best Buy, Blockbuster Canada, EB Games, Future Shop, Radio Shack, Rogers Video, Toys "R" Us and Wal-Mart -- account for about 90% of video game sales nationally.
Wal-Mart outlets will program their cash registers to prompt cashiers to ask for photo ID when mature-rated games are purchased, said Jim Pilkington, division merchandise manager for Wal-Mart Canada. The chain does not currently carry Adult Only games.
Once prompted, cashiers will decide whether to ask for ID.
"We call it an item restriction," Mr. Pilkington said. "If it turns out you don't have any photo ID, we will not process the sale."
Mr. Pilkington said video games accounted for a "substantial" amount of sales in Wal-Mart's 234 locations.
Jim Watson, Ontario's Minister of Consumer and Business Services, applauded the move by retailers. He said rating video games is "the next logical step" after a similar system for movies.
In March, Mr. Watson took the unprecedented move of slapping an R-rating on Manhunt, a particularly "vile and violent" game that rewarded players for extraordinary acts of brutality.
"There are a number of studies that show there actually is a connection (between video games and youth violence)," he said.
Mr. Watson has tabled legislation that, if passed, will make it illegal to sell certain games to minors. He said yesterday's announcement by major retailers will nevertheless help prevent the circulation of violent games among children.
Under the proposed new law, offenders would face fines of up to $50,000 and/or imprisonment for up to two years if caught selling to minors. Corporations would be liable to a fine of up to $250,000.