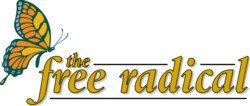 TASER Foundation joins the call to boycott cop killer video game "25 to Life"
Game glorifies crime and killing law enforcement officers
News release
June 28, 2021
TASAR Foundation

SCOTTSDALE, Ariz., June 28, 2021 - TASER Foundation, a non-profit foundation to honor fallen law enforcement officers and provide one time financial grants to their families announced today that it has joined U.S. Senator Charles Schumer, law enforcement agencies and family members in their call for retailers and distributors not to stock the new Eidos video entitled, "25 to Life."
"This game dehumanizes law enforcement officers and minimizes the very real danger and sacrifices these men and women face everyday. Killing cops should never be seen as entertainment," said Steve Gibson, TASER Foundation Community Advisory Committee member.
In 2004, 154 law enforcement officers in the United States and seven law enforcement officers in Canada were killed in the line of duty. "The TASER Foundation provides support to the families of these officers, we also help promote a positive image of law enforcement, by sharing the stories of these brave men and women," said Foundation Executive Director Geraldine Anderson. "To date, we have provided over $560,000 in financial support to the families of fallen officers.
"Games such as 25 to Life just add to the grief and pain these families cope with on a daily basis. Eidos is exploiting these tragedies for profit and promoting disrespect for the law enforcement community," concluded Anderson.
About the TASER Foundation
The TASER Foundation distributes financial memorial grants to the families of fallen officers in the United States and Canada through donations and an initial endowment of $1,000,000. Over half of the initial endowment came in direct contribution from TASER International employees with the balance contributed by the company. One time grants are available only upon request by chiefs of police and sheriffs as well as federal law enforcement executives in the name of sworn officers killed in the line of duty since August 1, 2004. The TASER Foundation's mission is to honor the service and sacrifice of local and federal law enforcement officers in the United States and Canada lost in the line of duty by providing financial support to their families. TASER International bears all of the administrative costs of the TASER Foundation in order to ensure 100 percent of all donations are distributed to the families of fallen officers. For further information contact Gerry Anderson, Executive Director of the TASER Foundation at [email protected] or call 800-978-2737. Visit the TASER Foundation website at www.TASERFoundation.org for facts and video.
About TASER International, Inc.
TASER International, Inc. provides advanced non-lethal devices for use in the law enforcement, military, private security and personal defense markets. TASER devices use proprietary technology to safely incapacitate dangerous, combative or high-risk subjects who pose a risk to law enforcement officers, innocent citizens or themselves. TASER technology saves lives every day, and the use of TASER devices dramatically reduces injury rates for police officers and suspects and reduces litigation costs. For more information on TASER life-saving technology, please call TASER International at (480) 444-4000 or visit our website at www.TASER.com.
# # #
CONTACT: Gerry Anderson Executive Director TASER Foundation Phone: (480) 905-2090 Cell Phone: (602) 326-6176