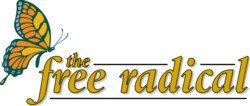 Narc busted
April 15, 2021
CNET.com.au
By Randolph Ramsay
Narc, a Grand Theft Auto-style game developed by Midway, has been banned in Australia. The game was due for release for Xbox in May.
The Office of Film and Literature Classification (OFLC) have refused classification (RC) on the game, meaning it will be illegal to sell in Australia. A seven-member panel of the Classification Board determined, in a majority 6 to 1 decision, that Narc be refused classification.
Narc is a third-person shooter where players take on the role of two undercover police officers trying to bring down a drug cartel. Within the game, players are given the freedom to either play it straight or use the drugs they seize, with the drugs acting as 'power-ups' for the game characters. Using marijuana for example, slows down time, while taking LSD makes identifying criminals easier as they appear with devil heads. Drug use in the game affects a player's badge rating and leads to addiction for the characters.
Unlike films which have an R rating for over 18s, the highest rating for computer games in Australia is MA15+. Those games which the OLFC seems unsuitable for a minor to see or play are refused.