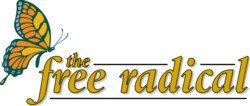 Young hands on Halo 2
Michael, 14, easily bought the M-rated video game
November 10, 2020
Toronto Sun
By Jack Boland
THE HALO 2 ban for video gamers under 17 years purchasing the much-anticipated Xbox game had more holes shot through it than an alien's carcass. With the willing help of gaming enthusiast Michael Slotek, the 14-year-old son of Toronto Sun entertainment writer Jim Slotek, the Sun set off on its mission yesterday in hopes of buying the much-anticipated space game contrary to its "Mature" game rating policy.
Out of six stores visited, two sold Michael the game without checking the required ID, another two were prepared to sell it to him without checking ID and the two others refused. A seventh store was completely sold out of games.
First off, Michael checked out a "Ma-and-Pa" game shop on Danforth Ave.
"That was easy. They sold me the limited edition without any questions asked," Michael said. "It cost $80.50, but I only had $80, so they said don't worry about the 50 cents."
A recent announcement last month by the Retail Council of Canada, the Entertainment Software Association of Canada and the Entertainment Software Rating Board said parents can be ensured that games purchased for their children are appropriate.
Those retailers participating in the rating program -- The Bay and Zellers, Best Buy, Blockbuster Canada, E.B. Games, Future Shop, Radio Shack, Rogers Video, Toys 'R' Us and Wal-Mart -- have agreed not to sell or rent M-rated (Mature content) games to those under 17, nor games rated AO (Adults Only) to customers under the age of 18.
So it was then off to some of those big box stores, major retailers and video game rental outlets to test the market.
Faster than Master Chief could fire off a round from his rifle, Michael was at the check-out of Best Buy near Eglinton Ave. E. and Laird Ave. Three employees at the check-out asked the Grade 9 student for various ID -- he told them he didn't have any.
"I was trying to keep a straight face the whole time," said Michael, who ended up purchasing another limited edition game plus was handed a freebie Halo 2 ball cap and contest ballot.
It was then on to nearby Future Shop, which is coincidentally run in Canada by Best Buy Canada Ltd.
With only $15 in his pocket, Michael went through the motions of trying to ring up a sale.
"The woman at the cash didn't even give me a second look and scanned in the game," Michael said. "She started putting a Halo 2 action figure into the (shopping) bag and some other giveaways."
At that point, he told her he didn't have enough money for the purchase.
Lori Decou, a spokesman for Best Buy Canada Ltd., was none too impressed that the 14-year-old was allowed to purchase the game from one of their stores and almost from another -- only because of lack of funds.
"Our policy is a simple and clear process. There was not a strong enough adherence to the policy (of sales)," said Decou, who added their retail operations teams will reconfirm the sales policy to their stores.
Earlier in the day, Diane Brisebois, president and CEO of Retail Council of Canada, reiterated the new purchasing policy saying "if they can't provide ID, they won't be able to rent or buy the games."
"We have a responsibility for retailers selling to underage consumers," Brisebois said.
Calls were made to the Retail Council to confirm some of the actual sales but its offices were closed.
The same purchase scenario played out after the supper hour at a Blockbuster video outlet at Shoppers World on the Danforth near Victoria Park Ave. with the sale being rung through -- but not purchased for lack of cash.
Two stores held true to the new voluntary program policy -- Wal-Mart at the Eglinton Power Centre and Zellers also at Shoppers World.
Sharon, an informed WalMart cashier in the electronics section, asked Michael for identification right away after a warning signal flashed up on her cashier's terminal.
"He didn't look old enough. I have a 16-year-old son and I know kids can't buy this game," said the cashier, because of the warning of blood, gore, language and violence listed on the game's box.