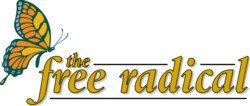 Games watchdog warns over content
September 15, 2021
BBC News

Games publishers in the US have been told by the industry's watchdog that they must declare any hidden content in games released since September 2004.
It follows the uproar over secret sex scenes in Grand Theft Auto: San Andreas which were unlocked by a fan.
The Entertainment Software Rating Board (ESRB) has warned publishers that any hidden material should reflect the games rating.
Publishers failing to disclose content face "punitive action", it said.
The content in GTA: San Andreas was revealed by code created by a fan and had not previously been declared by its publisher Take Two.
The tighter rules were distributed by e-mail to US publishers and developers but a copy was leaked to games website Gamasutra.
"Fully disclosing hidden content accessible as Easter eggs and via cheat codes has always been part of ESRB's explicitly stated requirements when submitting games to be rated," said the US watchdog.
"If you fail to notify us of previously undisclosed, non-playable, pertinent content by January 9, and such content becomes playable through a subsequent authorized or unauthorized release of code to unlock it, rendering the original rating assignment inaccurate, punitive in addition to corrective actions may result."
The ESRB, a watchdog run by the games industry, is reportedly worried that hidden content could undermine the current ratings system.
Political storm
The row over explicit sexual content in GTA: San Andreas saw its rating changed from M (for players aged 17 and over) to an adult-only label.
This led to the game being removed from the shelves of big retail chains such as Wal-Mart, which has a policy not to stock adult-only games.
The storm over the hidden material reached the House of Representatives, which voted overwhelmingly for an investigation into whether the companies behind the game intentionally deceived the industry's watchdog.
"It appears that the publisher has blatantly circumvented the rules in order to peddle sexually explicit material to our youth," Congressman Fred Upton said at the time.
Take Two initially denied the scenes were part of the game but later admitted they were contained in the retail version of San Andreas.
The game's maker, Rockstar, is due to ship a cleaned-up version of the game imminently, which will entitle it to its original rating again.
The GTA: San Andreas already has an 18 age rating in the UK.