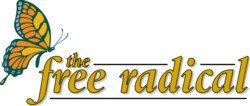 Ratings to be clearer on video-game boxes
USA Today
June 26, 2021
By Mike Snider

Parents shopping for video games this fall will find it easier to find ones appropriate for their children by looking at the box. The Entertainment Software Ratings Board (www.esrb.org), which gives each game a letter rating based on content, will add more descriptive labels and specify the age range right on the package, starting on Sept. 15.
The ratings remain unchanged: EC for early childhood, E for ages 6-up, T for teens 13-up, M for ages 17-up, and AO for adults only.
But mature games, for example, which have a large "M" and the word "Mature" on the front, will add "17+." The new logos must be displayed on the back of the package too, along with one or more content "descriptors," standard phrases that give reasons for the rating. The board created four new violence descriptors to go with current ones that label content as having animated blood, blood and gore, comic mischief (gross humor), suggestive or mature sexual themes, and violence. The new labels:
Cartoon violence. Cartoonish characters get hurt but may be unharmed afterwards.
Fantasy violence. Human or non-human character violence, easily distinguishable from reality.
Intense violence. Graphic and realistic physical conflict with blood, gore, weapons, injury or death.
Sexual violence. Depictions of rape or other violent sexual acts.
The gaming public has matured — the average age is 28 — and so has the subject matter. "When parents pick up a popular game that has an 'M' on it, they need to know it isn't meant for teens, that it really is for ages 17 and over," says ratings board president Patricia Vance. "It will be hard to miss that now."
The industry's voluntary rating system is the "best in the entertainment media," says Sen. Joe Lieberman, D-Conn., who co-chaired a 1993 Congressional hearing that led to the system's creation. "These changes will make it even better."