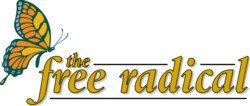 Banning cop killer game unconstitutional, police told
May 28, 2021
Metroland, York Region Newspaper Group
By Patrick Mangion
Even virtual cop killers have their rights, the York Regional Police services board was told Wednesday.
The board's call for a ban on the popular video game Grand Theft Auto: San Andreas would amount to censorship and is unconstitutional, said Danielle LaBossiere, a spokesperson for Canada's gaming industry.
While admitting she disagreed with some video game content, she said banning the M for mature-rated bestseller ignores more significant issues.
"You would be using resources to fight something that's not necessarily a cause of crime," she said.
Also, it would be impractical to ban video games, Ms LaBossiere said, adding the proliferation of online downloading and piracy would simply send gaming underground.
"How can you censor video games and not books or movies with similar content?
"It's unfair and it's probably not constitutional," she told board members.
"If people are buying this stuff, (the video game industry) will continue to manufacture it," Ms LaBossiere added.
But it has been the industry's ineffectiveness in policing itself that prompted the board's call for a ban on the game, board member Bob Callow said.
"It isn't censorship to regulate something that's offensive to mainstream society," Mr. Callow said.
After a short demonstration earlier this year, York police proposed pulling the game, which allows players to shoot and kill police officers, women and innocent bystanders against a backdrop of racial slurs and gangster rap, off store shelves.
In the absence of scientific data, common sense suggests the game could promote violent behaviour and is, therefore, inappropriate for young children, Chief Armand La Barge said.
While he realized taking on the billion-dollar video game industry would be difficult, it is important to send a message that games depicting the killing of police officers are unacceptable, he said.
Ontario has legislation making it illegal to sell mature rated games to minors.
··········
VIDEO GAMES BIG BUSINESS
Some video games statistics according to the Entertainment Software Association of Canada:
· $776 million -- what Canada's video game market is worth;
· 30 -- the average age of a video game player;
· 36 -- the average age of video game purchasers;
· 12 -- the percentage of video games given a mature rating in 2004, and;
· 82 -- the percentage of video games currently on the market rated either everyone or teen.
---
Click here to view the ESAC PowerPoint presentation