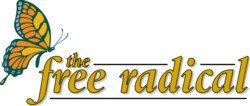 Advertisers playing video game card
In-game exposure said poised for a boom
Globe and Mail
December 17, 2020
By Tessa Wegert
In their endless quest to influence consumers, advertisers are turning to video games.
Already a $25-million (U.S.) market in North America, in-game advertising is poised for a spectacular boom, industry watchers say. Nielsen Interactive Entertainment estimates that it could become a $1-billion market within the next seven years.
Why video games? For advertisers, the potential exposure is huge. According to market research firm NPD Group Canada, this year's Canadian sales of video games and gear hit nearly $560-million (Canadian) by the end of November (up from $513-million in 2003), with the lucrative December holiday shopping surge still to come.
"The market after 11 months is showing revenue growth of 9 per cent versus 2003," says Darrel Ryce, vice-president and account director at NPD. "And in 2003, December represented 31 per cent of the total revenue for the market."
One of the opportunities attracting advertisers is the potential to reach the coveted 18-to-34-aged male demographic.
In the United States, this group spent an estimated 30 billion hours playing video games last year, according to Nielsen -- as much time as the group spent watching TV.
"Advertisers who have been challenged by trying to reach this demographic are turning to alterative mediums for exposure," Michael Dowling, general manager of Nielsen Interactive Entertainment, says. "Our surveys have found consumers have a positive perception of in-game advertising."
Mr. Dowling notes that almost 40 per cent of players surveyed said in-game ads make a game (and the products advertised) more appealing.
"Even low levels of integration, such as virtual billboards, show levels of awareness and recall comparable to advertising on television," he says.
Clothing, cars, food and tech gear have all found their way into video games, not just in background-billboard or logo form, but sometimes as a part of the storyline. In Tom Clancy's Splinter Cell, the main character must use a certain manufacturer's cellphone to complete missions. In the child-oriented Disney's Extreme Skate Adventure, branded phones and a fast food chain feature prominently in the game's challenges. The Need for Speed: Underground series has players using race winnings to modify their cars with brand-name parts.
Internet gaming, where gamers play against others on-line, is also on the rise, creating advertising and marketing opportunities inside the games and on Internet gaming portals. A study released this week by Ipsos-Reid said typical Canadian teen Internet gamers spend a little more than six hours a week playing on-line. U.S. firm Forrester Research reports that a quarter of North American households will be playing video games on-line by 2007.
The demand for on-line game advertising has spawned specialty ad-serving networks. New York-based inGamePartners LLC (IGP) and Massive Inc. both have systems that place virtual billboards and between-play banners in games, and they track consumer response. Because most users agree to view ads in order to play free on-line, their profile data is also used to tailor loyalty programs and customized offers.
"Marketers love that we can get them right into the game," says IGP chief executive officer Darren Herman.
In a vote of confidence for the industry's potential, ad agencies, such as Starcom MediaVest Group and Young & Rubicam, recently introduced divisions dedicated exclusively to the interactive gaming market.
The mammoth task of standardizing the industry is also under way. In April, Nielsen Entertainment and software publisher Activision Inc. announced a service that will measure video game advertising exposure and standardize the metrics relating to player demographics and behaviour.
"In-game advertising is still in its infancy," says Nielsen Entertainment's Mr. Dowling.
But soon, it may be as much a part of the gaming experience as eyestrain and sore thumbs.