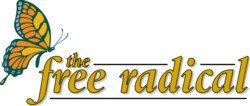 Watch your language, you're on prime time
Bleeps and boxes predicted as fines hit TV networks
Sex, swearing and bodily functions go beyond the rules
June 17, 2021
Toronto Star
By David Ho
NEW YORK—If you tune in to the PBS documentary series Frontline Tuesday night, have no fear that you might be exposed to a dirty word. Even if you read lips.
In the new world of the $325,000 (all figures U.S.) indecency fine, some broadcasters are taking no chances and are beginning to digitally blur mouths or cover them with black boxes.
Following a recent directive from PBS that applies to all its programs, Frontline begins the new approach Tuesday night before the new penalty becomes law, Louis Wiley, the show's executive editor, said last week.
"First there will be lots of bleeps and boxes, and then I think they'll disappear" as producers edit out tough scenes and language earlier in the process, Wiley said. "I don't see how anyone could take the risk of fighting a fine that could be $325,000.''
The Federal Communications Commission levied record indecency fines against CBS this year, and that was before Congress approved a tenfold increase in the maximum penalty that regulators can apply to racy or rude words and images.
The bill, which President George W. Bush is soon expected to sign, is sending ripples across the broadcasting community, from small local TV and radio stations to major networks and Hollywood studios.
"Broadcasters are scared," said Jeff Stein, a media professor at Wartburg College in Waverly, Iowa.
He said they are uncertain about what will get them in trouble, and "when the fines go up to this amount, they're not going to want to take a chance.''
For TV viewers, it means more layers of potential censorship, he said.
"Lets say I'm running a station," Stein said. "If I'm previewing a program, even if the producer or the network did not censor something I may impose greater censorship just to be careful, because if there's a fine it's coming out my budget.''
With networks not liable for stations they do not own, the increased fines could be a huge blow to small local broadcasters with little advertising revenue.
"It will have a chilling effect across the board," said Marjorie Heins, founder of the Free Expression Policy Project in New York. She said viewers will see "more bleeps, more delayed rather than instantaneous news and feature reporting.''
Stein said that as local stations set more cautious standards, there also will be more occasions when viewers of the major networks will see different programs in prime time, depending on where they live.
That happened in November 2004, when 66 ABC affiliates refused to air the World War II epic Saving Private Ryan uncut on Veterans Day. Station managers worried that the film's language, including the f-word, would rankle a newly aggressive FCC.
While the agency later ruled the language acceptable for realistically portraying soldiers at war, broadcasters say subsequent decisions on appropriate language have left them scratching their heads.
FCC rules limit "offensive" over-the-air broadcasts involving profanity, sex and bathroom bodily functions to late-night hours, a schedule intended to keep such content away from children.
Frontline's Wiley said he sees unintended consequences in the crackdown spurred by the breast-baring incident involving singer Janet Jackson at the 2004 Super Bowl halftime show, celebrities cursing at live awards shows and racy commercial programming.
He said he feared the coming of self-censorship that could forever change documentaries airing before 10 p.m.
"A lot of producers, filmmakers — they don't like bleeps, they don't like black boxes," Wiley said. "They will edit their programs to take that material out no matter how editorially important it might be. You'll never see it.''
Last March, the FCC found indecency violations in nearly a dozen TV shows. Using the lower maximum penalty of $32,500, the agency proposed a record $3.3-million fine against CBS-owned and affiliated stations for an episode of the crime drama Without a Trace for portraying what the government called a teenage orgy. The major TV networks — ABC, CBS, FOX and NBC — and their affiliate groups issued a wave of legal challenges the next month.
Last week, supportive lawmakers and values groups hailed increasing the FCC's power to penalize as a victory over increasingly raunchy over-the-air broadcasts.
"We hope that the hefty fines will cause the multi-billion-dollar broadcast networks finally to take the law seriously," said L. Brent Bozell, president of the Parents Television Council. But many in the industry argue federal indecency rules and the issue itself have been rendered meaningless by changing technology.
The vast majority of U.S. households subscribe to cable or satellite TV — which are not subject to FCC decency regulation. Broadcasters say they are regulated unfairly.
Another side effect of increased industry self-censorship is a new business of "uncut" broadcast shows available online or on DVD. Some show producers are creating alternate versions with far racier content.
"Whatever does gets censored from the broadcast, they'll then put back in for the home DVD release," Stein said.
"A show deemed `too hot for broadcast television' is tremendous buzz.''