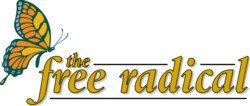 Violence finds a niche in children's cartoons
By Jim Rutenberg
New York Times
January 28, 2021
A pug-nosed thug kicks in an elderly storekeeper's face. Then he punches a young heroine in the eye and cracks her in the small of the back with a heavy bar stool. Her limp frame collapses to the ground as he stands over her with his gun drawn and pointed at her head.
Two young boys are in a fistfight on a moving boxcar. A friend tries to intervene. But an older and very respected boy advises: let the fight continue. Sometimes, he says, friends need to bare fists in order to strengthen the bonds of friendship. They resume.
A little girl karate-kicks another little girl so hard that she flies through the air. Her head smashes into a cement post. She is knocked cold.
Scenes from the latest R-rated thrillers or video games? Actually, these are moments culled from a wave of fast-action Japanese-style animation television shows that now fill much of the children's programming schedules of three outlets - the WB and Fox broadcast networks and the Cartoon Network on cable.
The success of the "Pokémon" cartoon show jumpstarted the genre two years ago and then others upped the ante in violence. The shows fulfill the need for inexpensive programming and address a growing interest in marketing shows and products more narrowly to American boys, who have grown up with video games and remote controls. Many of the shows are imported directly from Japan, where the public's tolerance for blood and guts on TV has traditionally been much higher than it is in the United States.
Their spread has come despite threats from Congress that it would try to limit children's exposure to media violence through legislation. Yet, unlike past cartoon trends that brought more violence to the television screen, the genre's growth has drawn very little attention from parents and watchdog groups. Researchers and some industry executives say this is a result of evolving theories on the impact of cartoon violence on children and an overall desensitization to it among parents.
Network executives who show the new-style cartoons say no extra scrutiny is necessary. Cartoon violence, they argue, is nearly as old as television itself. And they point out that many of the series now appearing in the United States have been shown in Japan for many years with no ill effect.
"The fascinating thing to me is to consider that these cartoons are made and air in a country with one of the lowest rates of violence in the world," said Mike Lazzo, senior vice president for programming and production at the Cartoon Network.
The violence in the new shows often goes well beyond the antics in such enduringly popular shows as "Roadrunner" and "Tom and Jerry." At any given moment buildings explode, fists fly, weapons are brandished, characters die. Fighting can be constant.
On "Dragon Ball Z," the Cartoon Network's most popular Japanese- style program, watched on average in more than a million households, Cell, an evil emperor, is approached by a cowering television news correspondent. He knocks the correspondent onto his back and then kicks him so hard that the man flies across a field head first into rocks, presumably dead.
In a recent episode of "Digimon," Fox's most successful Japanese- style program, an evil character, Apocolymon, attacks the young heroes with razors. At one point, he uses a blast of energy to make their bodies disintegrate.
The style of the Japanese cartoons, called "anime," is influencing domestic animators, whose new cartoons are often no less violent than - and stylistically similar to - the cartoons imported from Japan.
The WB's "Batman Beyond," produced in the United States but influenced by Japanese animation, has some of the most vivid fight scenes in children's television. In an episode that was shown on Thursday, the hero, Batman, strangled a villain with two halves of a broken pole until he went lifeless.
The spread of the cartoons has been swift. Until two years ago, there was barely a trace of anime programs on children's television beyond a scattered few that had been purchased in syndication and shown on independent television stations. Though "Mighty Morphin Power Rangers," a Fox program that caused a parental outcry over violence in the early 1990's, was still going relatively strong, there was an overall trend toward more benign programming in children's TV, like the live-action, schoolhouse situation comedy "Saved by the Bell" on the WB, or "Goosebumps," based on the R. L. Stine books, on Fox.
Now, on any given day, anime- style programs may hold the majority of the time slots on the after- school and Saturday morning schedules of the WB and the Cartoon Network, both units of AOL Time Warner, and Fox, which is owned by the News Corporation. All three entered the children's market in the 1990's, focusing on boys to differentiate themselves from the established programmers like Nickelodeon, ABC and CBS.
By last fall, about a dozen Japanese anime programs were being shown on Fox, the WB and Cartoon Network, some more frequently than others. Fox, for instance, sometimes schedules "Digimon" marathons during its Saturday morning cartoon block. The WB shows "Pokémon" three times on some Saturdays.
"Pokémon," inspired by the Nintendo video game, is considered the major catalyst for the genre. Introduced in America by the distribution and production company 4Kids Entertainment in 1998, it immediately became the No. 1 children's show in syndication. Noticing its success in syndication, the WB bought the licensing rights and began showing it in February 1999. It promptly became the most popular program in all of children's TV.
"Pokémon" is action-packed, though it is, in fact, considered benign next to others of the genre, which encompasses material ranging from explicit, adult-oriented shows with sex and violence to entertainment suitable for the youngest viewers. But "Pokémon" caught competitors' attention not only for its huge ratings, but for its relatively low price tag, a trademark of the cartoons imported from Japan.
An average "Pokémon" episode costs about $100,000; the average cost of an original episode of an American-made cartoon is estimated to be about $500,000. Considering that the children's TV ad market has been soft for more than a year - and is expected to get softer still - that difference in price is worth a lot.
Anime cartoons are so much cheaper because they are more simply animated than their American cousins - their halting style requires fewer actual drawings per episode. Further, most anime programs have already been produced for Japanese television, which takes the burden of the initial production costs off of the domestic network that buys it.
The low cost and high ratings of "Pokémon," especially among boys, was exactly what the WB, Fox and Cartoon Network were looking for. It fit not only their ratings needs but also those of increasingly niche-oriented advertisers hoping to sell boys on action figures - many based on the anime programs themselves - cereals and snack foods.
The anime programs' success with boys is attributed by programmers to their mirroring of Japanese video games, in which enemies are vanquished one after another in sometimes graphic detail. For that reason, most anime shows are given either the Y7 TV rating - not recommended for children under 7 - or the Y7FV rating, for extreme violence.
"We have to look at today's kids," said Joel Andryc, executive vice president for children's programming at Fox. "They've grown up on the video games, they've grown up on Sega and PlayStation. And a lot of the video games they've grown up with are produced by the Japanese. They don't give a second thought to this kind of animation."
Mr. Andryc and Donna Friedman, senior vice president of Kids WB, both said the anime programs offered much beyond video-game-style action and low price tags.
Both pointed out that programs' episodes often feature good-versus- evil battles in which honor-bound child warriors emerge victorious. Conflicts are resolved and characters emerge with lessons learned. Selfishness is punished. Loyalty is rewarded.
"The kids can relate to these characters," Mr. Andryc said. "They see how someone can empower themselves and fight a monster and save the world."
Still, the genre is considered so violent by Nickelodeon that it refuses to show any of its programs. "It's more violence for violence's sake than I've ever seen," said Cyma Zarghami, Nickelodeon's executive vice president and general manager.
Considering how much fighting the new cartoons contain, they have drawn surprisingly little criticism from parents' groups.
Amy Aidman, research director for the Center for Media Education, a children's research and advocacy group, said one reason could be that general views on television violence have changed from absolute opposition to all fighting to an understanding that there are different messages in different kinds of fighting - and not all of them are bad.
"Not all violence is equal, and not all fighting is equal," she said. "You have to break it down. Who are the heroes? Is aggressive behavior being re-enforced?"
Although "Pokémon" is heavy with fighting, she said, it also offers children an empowering story line - the heroes generally come out on top and when they do not, they persevere and strive to do so the next time.
Others wondered if the nation's tolerance for violence has grown since the early 1990's, when "Mighty Morphin Power Rangers" sparked loud protest from parent's groups.
"Parents are desensitized," said George Gerbner, dean emeritus of the Annenberg School of Communications at the University of Pennsylvania. "They are used to it - they themselves have grown up with it."
There is disagreement within the television industry over whether anime, like "Power Rangers," will fade in popularity or remain a regular staple of children's TV. Most people said they expected the trend to recede at least to some degree.
Jon Mandel, the co-managing director at MediaCom, a media services agency owned by the Grey Global Group, and a longtime observer of children's television trends, said he thought the anime trend was about midway through its life cycle.
"It's one of those classic things where the coolest kid in a schoolyard likes something and other kids follow and eventually the programmers follow," he said. "But then it gets to the point where even the nerd gets into it, and then the cool kids have to move on to something else."