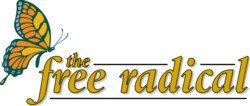 Uncensored content proposed for TV channel
Universal Music Group would showcase cutting-edge acts
Strategy designed to combat falling sales of recorded music
January 3, 2021
Toronto Star
LOS ANGELES -- Universal Music Group, the world's biggest record conglomerate, is trying to start its own uncensored music TV channel to showcase cutting-edge acts and help bolster falling music sales.
The Vivendi Universal unit, which releases albums by acts including 50 Cent and Marilyn Manson, is in discussions with satellite television leader DirecTV, according to people familiar with the matter.
The channel would feature uncut music videos and original music-flavoured programming. Backers believe it could fill a void for people seeking "raw" lyrics and images, creating what one called "more of a free-expression place" than traditional TV outlets.
Representatives of Universal and DirecTV declined to comment.
With music trading for free online and CD sales sinking, record companies have been grasping for new sources of cash and unorthodox means of promoting new acts. At the same time, entrepreneurs inside and outside the record industry have been testing the notion that viewers are ready for new outlets in a music video market that has been dominated for two decades by Viacom Inc.-owned MTV.
Record label executives have long complained that MTV has abandoned its original focus on music in favour of what they call Jackass-style stunt shows and youth-lifestyle programming. MTV executives counter that such fare draws far more viewers than a basic rotation of music videos, and that it still focuses on developing artists on spinoff channel MTV2.
In 1994, five major record companies initiated plans for their own 24-hour music channel, but dropped the idea amid a U.S. justice department anti-trust probe. Since then, executives in various corners of the music business have chewed over the idea, only to find themselves short of financing or support.
The Universal-backed channel has yet to secure cable or satellite distribution. If it succeeds, Universal would be the only major record company with a stake in television in the United States, the world's biggest music market.