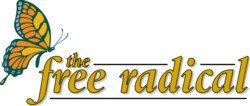 Sating society's fixation with death - forensic courses at George Brown deal with the nitty gritty
Natural desire for us to know what comes next, teacher says
September 12, 2021
Toronto Star
By Betsy Powell

Myriam Nafte makes her living through death, but her students' and society's appetite for graphic displays of murder, blood and gore startle her.
"When I'm teaching the class, a lot of people will ask: `When do we get to see an autopsy?'" says the forensic anthropologist who teaches at George Brown College.
"I'm amazed how many people want more, want to see more."
This week, Nafte begins teaching an introductory course in forensic science at George Brown. Her "death course," which the school calls Ghosts, Goths and Gore, begins Sept. 27.
Both classes are expected to be packed with part-time students, among them the morbidly curious and "police officers, nurses, cashiers and students who need a credit."
As she speaks in her mid-town Toronto home, Nafte balances her young son on her knee. It's a picture of happy domesticity as she looks for ways to explain why a layperson would care to delve into such arcane areas as decomposition and embalming, or want to know about estimating the time of death, or how to tell serial killers apart, as opposed to the more traditional night-school fare, such as cooking or woodworking.
She sighs.
"I find that it's always been part of our culture," Nafte says, noting that for centuries the public watched executions, and before that "gladiatorial stuff, bread and circuses for the masses, thriving on gore.''
"We don't have that live stuff any more, which is why I think we channel it elsewhere.
"We have it on TV, everywhere, anywhere. Cartoons, prime time, blood and gore everywhere. It's nothing to have someone being shot in the head, or raped or beaten. We're completely familiar with it."
On the other hand, there's a detachment people feel when they read stories and watch TV crime news or absorb the vast number of images of death in pop culture. "A lot of them are not exposed to the context because it's death as entertainment and they're quite removed from it."
Those hungriest for knowledge tend to be youthful and healthy, says Nafte, author of Flesh and Bone: An Introduction to Forensic Anthropology, the required text for her forensic science course.
Nafte says there is a natural, non-bloodthirsty desire to know what happens after we die.
"We have stories, customs, and traditions around what we think happens."
Still, she's struck by pop culture's seemingly endless fascination with death.
"People are really testing the borders," she says, citing a full-page ad she saw recently featuring a photograph by Toronto filmmaker/photographer Bruce LaBruce. "This was a dead woman struck by a car; it was a hit and run, blood all over the street, and she's modelling shoes and this is a death scene."
Nafte plans to use this example in her Ghosts, Goths and Gore course in the week dedicated to "death as fashion: exploring the media and pop culture."
Her interest stems "from an anthropological standpoint because I'm always fascinated by behaviour and the trends in society and what our culture is leaning towards."
While the public's interest is growing in tandem with the onslaught of TV shows dealing with all things forensic — there's a new show set to debut this fall called Bones — it has raised awareness about her chosen field.
But Nafte gives the forensic science shows a miss.
"I can't watch CSI or any of these other crime programs. They're inaccurate and I don't even want to see it."