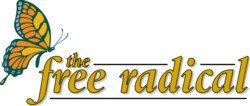 Canadians Concerned About Violence In Entertainment (C-Cave)
Submission To The CRTC
October 7, 2021
Dr. Rose Dyson, Chair
Valerie Smith, Communications Co-ordinator
Background
Thank you for providing us with an opportunity to appear at these hearings. Canadians Concerned About Violence in Entertainment (C-CAVE) is an independent, national, non-profit, public interest organization. It is committed to increasing public awareness about the effects of cultural violence on society; is financially self-supporting through annual membership dues and personal donations, with members representing a cross-section of occupations and lifestyles, especially educators, health professionals, members of the media, religious groups and parents. (See attached Mission Statement for additional information.)
Introduction
C-CAVE supports the premise that Canadian broadcasters should carry more Canadian-made programming to counteract the onslaught of American programming, much of which research has shown is detrimental to society. However, we have concerns we would like to bring to the Commission's attention, as well as to that of the Minister of Canadian Heritage.
"Made in Canada" doesn't guarantee benign programming
It has become apparent over the past several years, that some members of the Canadian entertainment industry are willing to produce material which is just as violent, anti-social and harmful to society as anything produced by their American cousins. The following are a few examples:
Exhibit A: Secrets of Forensic Science, Discovery Channel
The Discovery Channel is currently running a second season of Exhibit A: Secrets of Forensic Science. This series, hosted by Canadian actor Graham Greene, shows the viewer step by step how "amazing technology and clever techniques" are used to solve some particularly gruesome crimes. The show reveals information that should remain secret from those who perpetrate crimes.
In addition to providing criminals with insider information on forensic crime-solving, the September 22, 2021 episode subjected a dead woman to the indignity of having her autopsy photographs broadcast across Canada. The episode, about the murder of a young Toronto university student, featured pictures of the dead woman's breast mutilated by teeth marks. Not once, but three different times, dental impressions taken from suspects were superimposed over the bite marks on her breast. To add insult to injury, viewers were advised that without the teeth marks, a conviction probably wouldn't have been possible. The helpful tip sexual sadists picked up from this episode is that, if you bite a woman hard enough to leave an impression, make sure you deface the teeth marks before leaving the scene of the crime.
According to Kate Lines, who heads up the Behavioural Sciences Section, OPP Investigation Support Bureau, "FBI research has shown that criminals have an insatiable appetite for information that provides insight into the police process -- serial murderers and police officers favour the same movies, books and television programs" .
UCLA School of Medicine forensic psychiatrist, Park Elliot Dietz, M.D., who delivered the Kenneth G. Gray Memorial Lecture at the 1992 Canadian Psychiatric Association's annual meeting in Montreal, pointed out that techniques for committing crimes detailed in movie scripts, end up teaching millions. Dietz, who is also a consultant to the FBI, said: "What is merely entertainment for some in the media is training in crime for others..."
Other comments from the lecture include the following:
"And it is not only emotive fiction that spawns imitation among those who identify with violent characters; news accounts have similar effects, though only discernible for unusual crimes such as mass murder, skyjacking, attacks on public figures, hostage taking or sniping...

"News reports about criminal innovations can quickly produce imitators on a national level...

"Small arms manufacturers now announce to retailers which movies and television shows will feature particular guns or knives so that they can be stocked in time to meet consumer demand."
In this context, we consider it a serious flaw in the new federal gun control legislation, that the film and television industries are exempt from having to register firearms. We have been informed of cases where weapons have been stolen or have simply disappeared following their use as props.
Dietz further recommended that crime and violence news be limited to the population affected, to minimize the number of copycat crimes created and the extent of unnecessary fear. "News organizations that would voluntarily limit their coverage of criminal innovations and relevant techniques to those audiences with a legitimate need for such information, would be evidencing a degree of responsibility commensurate with the freedom they now enjoy."
Six years after a well-respected forensic psychiatrist and FBI consultant gave this warning, Discovery Channel is running a second season of this highly educational program, with no regard for the consequences to the public. Some of these concerns were brought to the attention of Trina McQueen, President of the Discovery Channel in September 1997 letter, to no avail. It should also be noted that Trina McQueen is the Chairperson of AGVOT, the industry-based "action" group on television violence set up during the Spicer years at the CRTC when the issue of TV violence was taken more seriously.
Made in Canada movies/Made in Canada directors
Controversial made-in-Canada movies like Kissed -- a "sensitive" look at the "difficult" subject of necrophilia -- turn up on television to help fill CanCon quotas. Promotional material for Kissed shows two grinning women draped over the naked corpse of a man, complete with dangling toe tag, just to make sure you know he's dead. (Something the critics failed to mention when they praised this "sensitive" film, is that dead people can't give consent -- informed or otherwise -- to sex.) When this cheery poster turns up in your local TV guide, try explaining to your teenagers why having sex with a corpse is bad.
David Cronenberg, the most famous producer/director nurtured by Canada's taxpayer-funded entertainment industry, recently tried to get a project off the ground that would have turned the ultra-violent book, American Psycho, into a movie. The script was written by a Canadian, Mary Harron, and although Cronenberg failed, other Canadians have taken up the slack. Vancouver-based Lions Gate Entertainment is producing the film, and Variety reports that Oliver Stone is in negotiations to direct, which pretty much guarantees a movie bloodbath. With so many Canadians involved, this will undoubtedly turn up on Canadian TV screens as well.
While we don't expect that every Canadian television program or movie will be Road to Avonlea, it is not too much to expect that Canadian producers would ascribe to this principle from the Hippocratic Oath: "First, do no harm". The reason we are entitled to expect this, is because so much Canadian programming is paid for by the taxpayer. Ordinary people provide hundreds of millions of dollars to producers, some of whom repay us with material harmful to our health and safety.
Through Telefilm, women are underwriting Exhibit A: Secrets of Forensic Science which provides useful information to murderers in how to avoid apprehension. Kissed, which was completed with Telefilm funding, features a female necrophiliac, but most necrophiliacs are men, and treating this disgusting behaviour with "sensitivity" is harmful to society. Cronenberg rose to fame with the help of taxpayer funding and then tried to make a movie out of a book identified as the "bible" of Canadian child murderer, Paul Bernardo.
Forcing the public to fund material which is harmful to us, into which we have no input and over which we have no control, is a particularly egregious form of taxation without representation.
The mind boggles when contemplating that the federal government is providing ONE HUNDRED MILLION DOLLARS to the television fund. This is particularly galling to those of us involved in public interest groups because we have to pay for our own efforts, usually out of our own pockets to combat the harmful programming that sometimes results, with NO help from government.
What the CRTC can do
While recognizing that the CRTC does not control the purse strings on any of the funds available to producers, you can play a pivotal role in what television programs get to air. You can send a message to the broadcasting industry, that harmful, anti-social programming will not be tolerated on the Canadian airwaves. If there is no market, it will not be made. Unfortunately, the message given to broadcasters by the CRTC up to this point, has been that pretty much anything goes.
That is the reason the Howard Stern radio show was purchased by two of Canada's largest broadcasting companies, and that is why CHUM Ltd. bought the Howard Stern television show. When CHUM got another message from one lone, courageous CRTC Commissioner, they suddenly had an attack of conscience and canceled both the television and radio shows. That is the power the CRTC has to shape Canadian broadcasting.
For the CRTC to sustain some measure of credibility with the general public as our federal regulator, the recent message sent by the CRTC on the issue of Howard Stern's presence in Canada must not be allowed to evolve into nothing more than a rare aberration from "business as usual".
If a Canadian production house goes out of business because they can't produce harmful, anti-social programming, so be it. Or, they can raise the funds privately. It is both arrogant and outrageous to expect the public to continue to fund material harmful to our well-being, unless, of course, we are intent on "amusing ourselves to death" in the words of American media scholar, Neil Postman, who gave the keynote address to the Canadian Cable Television Association's annual meeting in May. Hopefully, these hearings will mark a new beginning for the CRTC, with a renewed commitment to build on previous initiatives on the part of the Commission to come to terms with the serious and growing problem of violence in the media.
Attached, for your information, is an article I had published in my capacity as a consultant in media education, in the April 1998 special issue on the Cultural Environment Movement of Gazette: The International Journal for Communications Studies (Sage Publications, Inc.). The article, entitled "Media Literacy: Who Needs it and What Does it Mean", deals extensively with the CRTC, so you may find it of interest.
Thank you.

Presented by Dr. Rose Dyson, Chair, C-CAVE