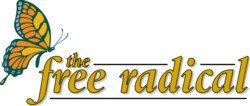 BET gets dirty after dark
More hip-hop artists take to creating X-rated music videos
Network says raunchy Uncut program is for adult eyes only
Toronto Star
April 11, 2021
By Nekesa Mumbi Moody, Associated Press

NEW YORK - Given all the barely clad women who are booty-shaking, grinding and gyrating on BET during the day, it's hard to believe things could get any wilder after dark.
But as the rap group Whodini once rhymed, "the freaks come out at night." And on BET -- already criticized for showing hip-hop videos with a high T&A quotient -- the clips become even more graphic during the wee morning hours on BET Uncut.
While outright nudity is blurred out, the videos still contain enough sexual content to make R. Kelly blush. There's Ludacris's "Booty Poppin'" video, featuring close-ups of jiggling posteriors as women take it all off in a strip club. And in Nelly's "Tip Drill" video, women shake so wildly that bikini bottoms pop off, and a posse of leering men grab various body parts. Later, the women simulate sex acts with themselves.
"Everybody's doing them. I think it's a helluva promotional tool," said Luther (Luke) Campbell of 2 Live Crew fame, widely considered the godfather of scandalous music videos.
Sex has long been part of hip hop. Campbell's early '90s videos had bikinied women doing the butt-jiggle back when "dirty dancing" was still considered shocking. Tupac Shakur's "How Do You Want It" video in 1996 featured real porn stars (although they didn't have sex on camera). And these days, everyone from Snoop Dogg to Lil' Jon to G-Unit's Lloyd Banks are promoting videos that are actually X-rated.
Before, artists were mostly making sexually oriented material for the underground market -- providing them to strip clubs, or selling them as part of videos or DVDs. Now, they're bringing them directly to television, through places like BET Uncut and the Playboy network. And more outlets are growing for those who want to see more -- or less -- than a bikini.
"It's almost like the other videos are like foreplay and the uncut videos are the act themselves," says video director Nzingha Stewart, a woman who has directed clips for artists ranging from ODB to Common to Joss Stone.
But the videos on BET's Uncut make Madonna seem as tame as Clay Aiken.
They typically feature full-figured black women dirty dancing at a frenetic pace. Close-ups are reserved not for faces, but for voluptuous posteriors. In Nelly's video, he swipes a credit card between a women's buttocks.
Even Big Boi of OutKast -- an avid strip-clubber who had a stripper pole built into his house -- has been taken aback by some of the content.
"Some of it is getting really distasteful — it's giving it a bad taste, really exploiting women," he says. "What they're doing now, it's kind of like soft porn. I saw some (stuff) the other day. ... I didn't even know they could do that on TV."
The show started in 2000 and airs Wednesday through Friday at 3 a.m. BET (Black Entertainment Television) is on cable in Toronto.
Stephen Hill, a senior vice-president for BET, said Uncut is for adult eyes only -- a disclaimer runs before the naughty videos air. "Any kid up at 3 o'clock in the morning, their biggest problem is not BET," he said.
That doesn't take VCRs into account, but Hill insists that "nothing that we run on Uncut is not seen in prime-time television."
Indeed, there is plenty of blurred nudity on regular television today, from CBS's Survivor to MTV, which has even shown naked couples licking whipped cream off each other. Typically, though, such content is not usually presented in such a raw fashion.
"BET just gets more of a rap for it because critics focus more of their attention on BET," Hill says.
But Stewart argues uncensored videos promote negative stereotypes.
"I don't think there should be necessarily be censorship of the images of women, but it's an extremely one-sided look at women. There's no other images to counteract it," she says. "I can't tell you the last video I saw where a black woman had a job, and that's really more our experience than black women being strippers."
More is on the way -- the Playboy network started its Buckwild show and plans to start a block of hip-hop programming called H.Y.P.E. later this year, as a precursor for a network of the same name. (Universal Music Group was reported to be starting its own uncensored music video network, but a spokeswoman called that premature.)
Artists have made videos for sexually explicit songs for years. Why are the videos finally catching up?
"People want more. The sex is definitely in the music, and sex is in all aspects in the music," says Campbell.
R&B hitmaker Usher, who counts himself as a viewer, says he might even consider doing one -- but only if it's "tastefully done."
Still, he admits it's a guilty pleasure: "You're kind of in the wrong for even watching it."
"Then what's crazy about it, after it's off, the inspiration of the day comes on," he says, referring to the BET's block of religious programming, which starts at 4 a.m.
"I guess you've got to get `prayed up' after watching it," he said with a laugh.