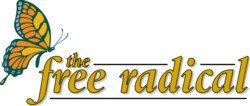 Bawdy slam
Pro wrestling delivers a low blow
Shoalts on Sports
Globe & Mail Broadcast Week
November 13 - 19, 1999
By David Shoalts
There is evil coming across the airwaves, a tide of sleaze from professional wrestling promoters that is aimed squarely at your children. And it's about to get worse.
This may sound hysterical, but consider this storyline from Vince McMahon's World Wrestling Federation: The Godfather is a black man portraying the stereotypical pimp who enters the ring surrounded by a stable of prostitutes. The "hoes" are offered to the Godfather's opponents.
The black-and-white world of pro wrestling has vanished. There are no more good guys, just bad guys in McMahon's TV ratings war with rival World Championship Wrestling, operated by Ted Turner.
As "The Life and Death of Owen Hart" on TVO two weeks ago showed, the wrestler's death can be tied to the ratings fight. The 70-foot fall that killed Hart was part of a WWF act that parodied good guys still seen in the rival WCW. (The Owen Hart documentary airs again this Tuesday at 8 p.m. on A&E.)
Turner pulled ahead in the ratings from 1996 until early 1998 when McMahon struck back. He cranked up the sleaze quotient, introducing sex, Satanism and all-round vulgarity. The fans ate it up and the WWF is now setting ratings records.
To the critics who point out these shows are aimed at children, McMahon says he's just giving people what they want.
Now, Turner is jumping into the sewer in a bid to catch up. He has hired a couple of McMahon's script writers and observers expect the race-baiting and pornographic plots to appear on WCW shows.
Since the local stations and the networks have no interest in protecting children from this slop, parents have to be vigilant. The problem is each circuit has multiple shows that appear on a number of stations.
Due to the vagaries of network scheduling, we can't provide an exact list of times and stations, but here are the major shows to steer clear of:
On Saturdays, ONtv has WWF Metal at noon; CKVR has WCW Saturday Night at 4 p.m., and it's shown on TBS at 6:05 p.m., with WWF Livewire following at 9 on CTV Sportsnet. On Sundays, Sportsnet has WWF Sunday Night Heat at 7 p.m. TSN wallows in the slime Monday nights at 9 with WWF Raw.