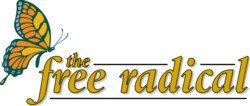 A woman's role in popular video games? Stripped down and killed off
National Institute on Media and the Family, Sen. Lieberman, Rep. McCollum present Seventh Annual MediaWise Video Game Report Card
Press Release
December 19, 2020
National Institute on Media and the Family
www.mediafamily.org
WASHINGTON--(BUSINESS WIRE)--Dec. 19, 2002-- The National Institute on Media and the Family, the nation's leading resource on the effects of video games on children, released their Seventh Annual MediaWise Video Game Report Card today in Washington, D.C. Among this year's findings, the MediaWise Video Game Report Card highlights the growing tendency to depict graphic violence against women in the industry's most popular games. In this season's best-selling game, Grand Theft Auto: Vice City, players are rewarded for kicking a prostitute to death.
David Walsh, PhD, president and founder of the National Institute on Media and the Family, presented the 2002 MediaWise Video Game Report Card with Senator Joseph Lieberman (D - Connecticut) and Representative Betty McCollum (D - Minnesota).
"I am outraged that millions of children are playing video games that include such graphic images of violence. This is fantastically inappropriate," said Dr. David Walsh. "Video game violence is now an epidemic, and violence against women has become a black mark on the entire industry. Rewarding players for having sex with, and killing, a prostitute is a frightening example to set. This failing grade is a wakeup call for everyone: manufacturers, retailers, and parents."
Dr. Walsh was enthusiastic in his praise of the legislators endorsing the MediaWise Video Game Report Card. "As in previous years, the presence of these distinguished Members of Congress underscores the importance of this issue. Congressional support for this issue is crucial in getting the message out to parents, many of whom have an enormous knowledge gap when it comes to these games. Allowing children access to such potentially psychologically damaging material is patently irresponsible."
The Seventh Annual MediaWise Video Game Report Card gives its first ever overall failing grade. Areas of special concern include: violence against women; growing levels of video game addiction; inaccuracy of ratings; parental lack of awareness regarding content; and the failure of many retailers to restrict children from Mature-rated games. The MediaWise Video Game Report Card also analyzes recent research, showing that violent video games are linked to aggressive, violent behavior.
The National Institute on Media and the Family is an independent, non-partisan, non-sectarian, non-profit organization. The Institute's mission is to maximize the benefits and minimize the harm mass media have on children through research and education. For more information, visit www.mediafamily.org on the Web or call 1-888-672-5437.
---
Contact: New School Communications
Noah Schuchman/Blois Olson, 651/276-0113 (cell)
651/221-1999
---
Source: National Institute on Media and the Family